May 10, 2013 9.53 am
This story is over 126 months old
Lincoln football team for the homeless delivers on and off the pitch
Team Framework: A Lincoln football team for the homeless is on a roll this year and could end up in the top four of its league.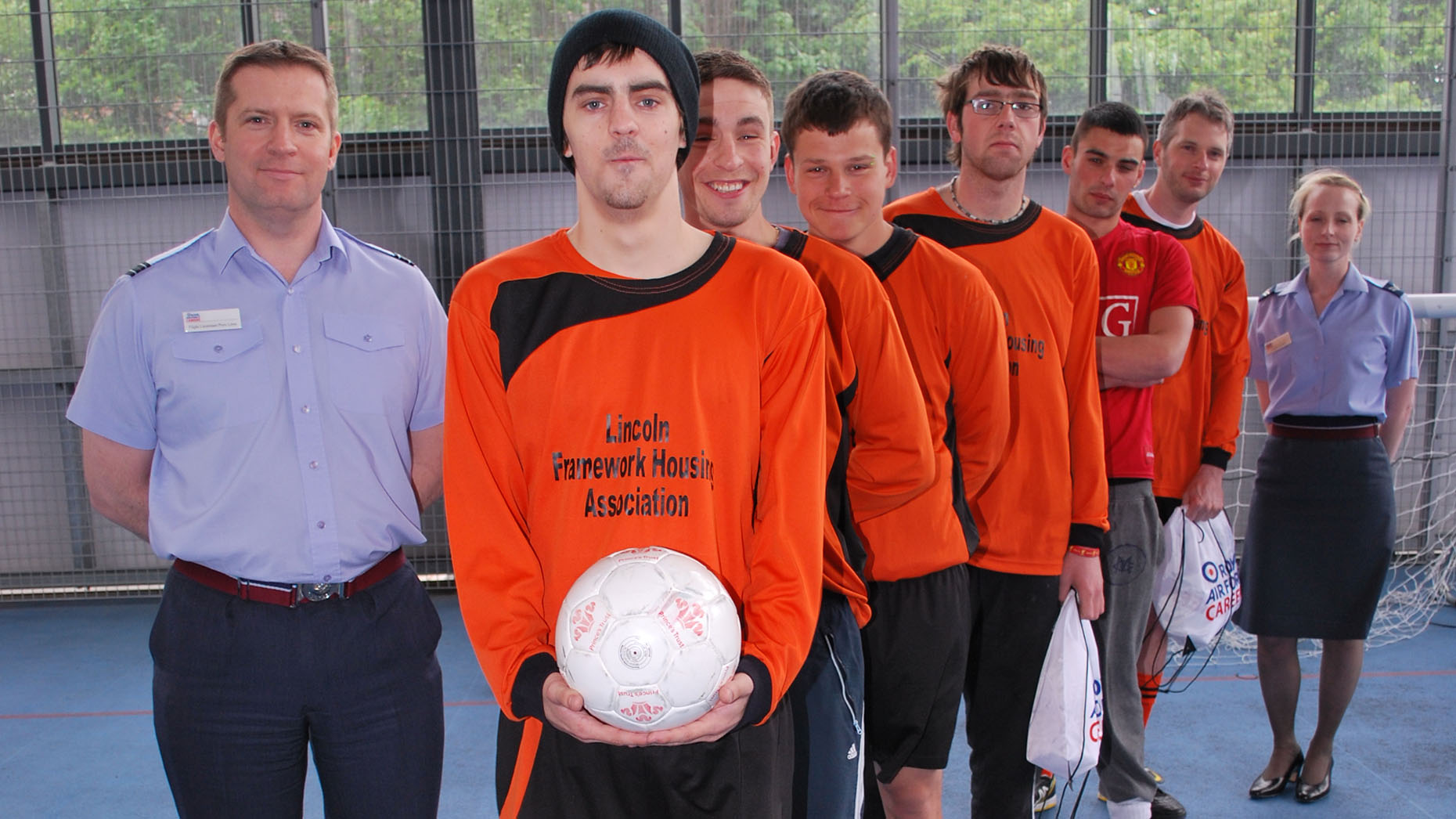 A football team in Lincoln made up of the city's homeless and vulnerable could end up in the top four of its league.
The six-aside male team by local homeless charity Framework aims to improve the lives of the individuals both socially and physically.
The team is in its first year, and only recently joined a local Sunday six-a-side league with help from the Royal Air Force Recruiting Department, who donated the team its first kit and playing expenses.
Initially the group trained casually at the Arboretum, but now the team push hard and train at Lincoln College.
Despite a slower start to the first year and a few defeats early on, the group looks set to finish this year in the top four out of ten teams.
Team co-founder and Framework Floating Support worker Danny Nichols said: "I am so proud of everyone who has played a part in the team.
"On the face of it forming a football team is not a huge deal, but the impact it has had on some very vulnerable people has been remarkable.
"I've seen a complete change in some of their attitudes as they have displayed qualities I wouldn't have thought possible before.
"I've seen outstanding team-work, encouragement, dedication and leadership qualities from young lads I can't help but admire. Fitness has improved and their overall feeling of wellbeing boosted.
"What started off as a kick about in the park, with shouting, arguing, showing off and numerous cigarette breaks, has gradually changed and evolved into something really positive.
"We hear a lot of negative things about football at times but stories like this show what a great force for good it can be. Bring on next season!"
Corporal Clair Ryer from RAF Recruiting said: "The RAF are always pleased to be able to assist with projects such as this whenever possible, and are proud to be associated with a programme that helps develop an individual's respect, integrity, and teamwork which are part of the core values of our own organisation."