July 9, 2013 2.51 pm
This story is over 101 months old
What the Central Lincolnshire development plans mean for Lincoln
Big plans: a huge proposal to redevelop central Lincolnshire will have a big impact on Lincoln's landscape.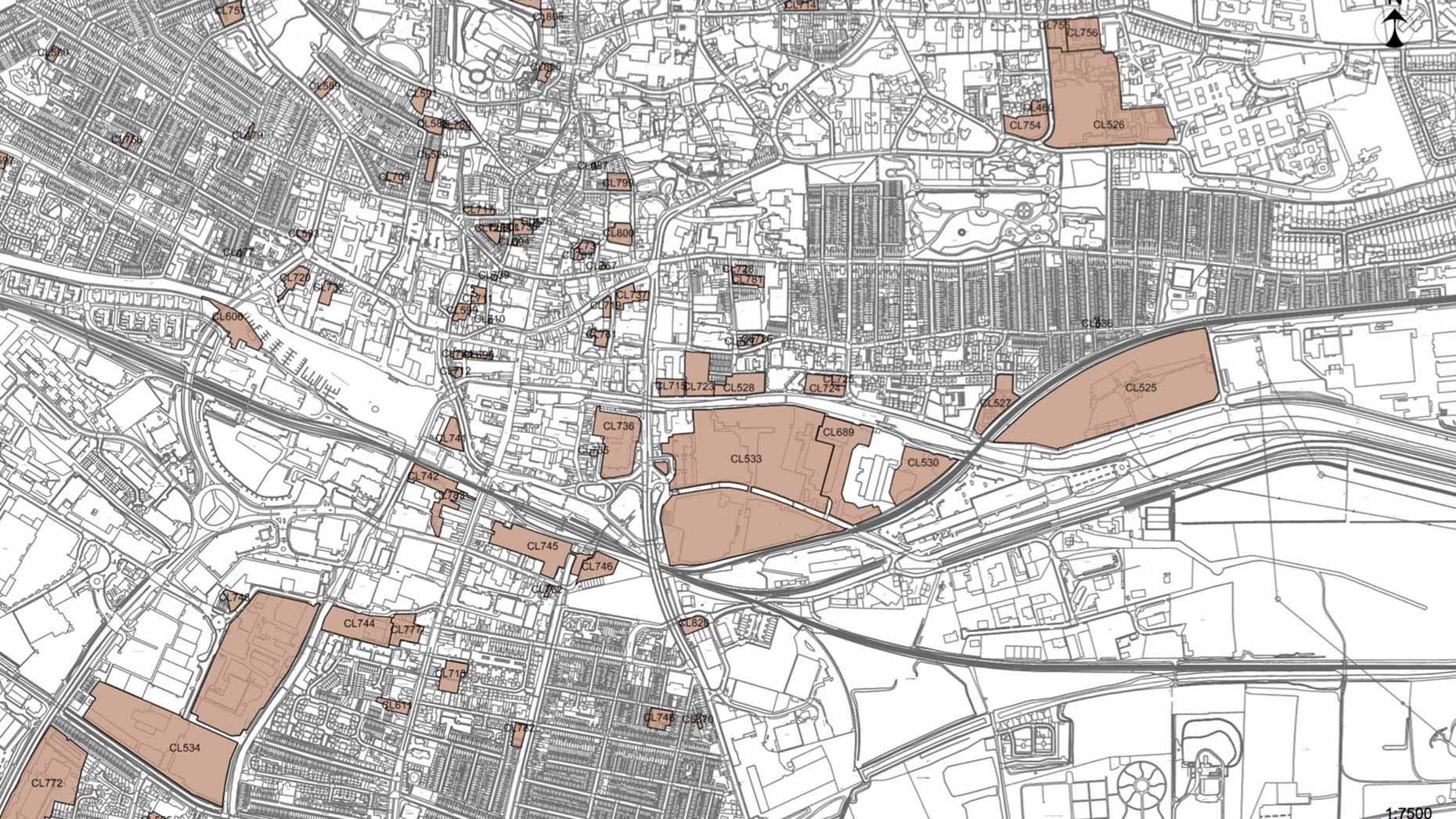 The Central Lincolnshire Joint Strategic Planning Committee approved plans on July 9 to develop a variety of areas in Central Lincolnshire — particularly in Lincoln.
The big project, called the Core Strategy, will reshape Lincoln, Gainsborough, Sleaford and some other rural areas over the next 20 years to help boost and accommodate growth in the county.
The proposals will see 42,800 homes and 26,000 jobs, plus associated infrastructure improvements, built over the future two decades.
Major Lincoln expansion
Councillors believe that despite many developments in the last 15 years, such as the addition of the University, St Mark's Shopping Centre, The Collection Museum and the new heritage Centre, there is still a lot more work needed for Lincoln to reach its full potential.
The project will see transformations in a variety of wards in Lincoln, with 18,000 of the homes being built in and around the city.
Of these, 7,500 will be built in three new neighbourhoods, covering 820 square miles, focused Western Growth Corridor, North East Quadrant and South East Quadrant.
The Western Growth Corridor runs between Boultham and Birchwood, while the North East Quadrant starts behind the Carlton Centre and runs along Outer Circle Road. The South East Quadrant stretches from Canwick Hill to Bracebridge Heath.
The three areas have different aims. The Western Growth Corridor will gain up to 2,700 new affordable homes and improve flood risks.
The North East Quadrant will gain 2,800 homes on the old quarry, but will also further support business areas like Allenby Road Industrial Estate and the Carlton Centre.
South East Quadrant will offer up to 2,000 homes and more job opportunities due to land allocated for businesses, and help ease city congestion with the addition of the Eastern Bypass.
All three areas aim for better transport infrastructure and broader use on sustainable energy, as the target is to reduce Central Lincolnshire's carbon dioxide emissions by 20% by 2020.
These areas will see Lincoln extend towards a number of nearby villages, such as Riseholme and Cherry Willingham.
Another 11,300 homes will be built around the city in existing areas of land available for development.
[button url= "https://thelincolnite.co.uk/2013/06/central-lincolnshire-plan-outlines-future-lincoln-developments" title="Lincoln plans"]View the Lincoln areas proposed for development here[/button]
However, care will be taken to preserve or enhance assets such as heritage, open space, wildlife, water and soils.
Councillors want to support and strengthen local communities in Lincoln through the project by looking at resident's needs, including accessible services, housing, transport and jobs.
The project also sets out policies to make sure regeneration is achieved and serves for residents are provided.
Councillor Ric Metcalfe, Leader of the City Council and Chair of the Central Lincolnshire Joint Strategic Planning Committee, said: "This is a long-term plan to give people the jobs and homes they need in communities that are self-sufficient with all their needs for transport, goods and services met.
"We want the public's understanding and support for what we are trying to do and we hope people will take the broader view that we take about the benefits that managed growth can bring."
Have your say
Councillors from the City of Lincoln Council, North Kesteven District Council, West Lindsey District Council and Lincolnshire County Council are keen to hear residents' views.
You can see the plans and more information on the Central Lincolnshire website, and fill in the online survey to leave your opinion.
The documents can also be looked over at the main council offices in Lincolnshire, or you can call 01522 699013.
City Hall will also host a special public event regarding the plans on August 6 from 6pm, where you can leave your views.