August 20, 2013 1.23 pm
This story is over 123 months old
City Council to help fund Lincoln brown signs on A1
Brown signs for tourists: The approved A1 brown signs for Lincoln are awaiting a £5,000 contribution from the City of Lincoln Council.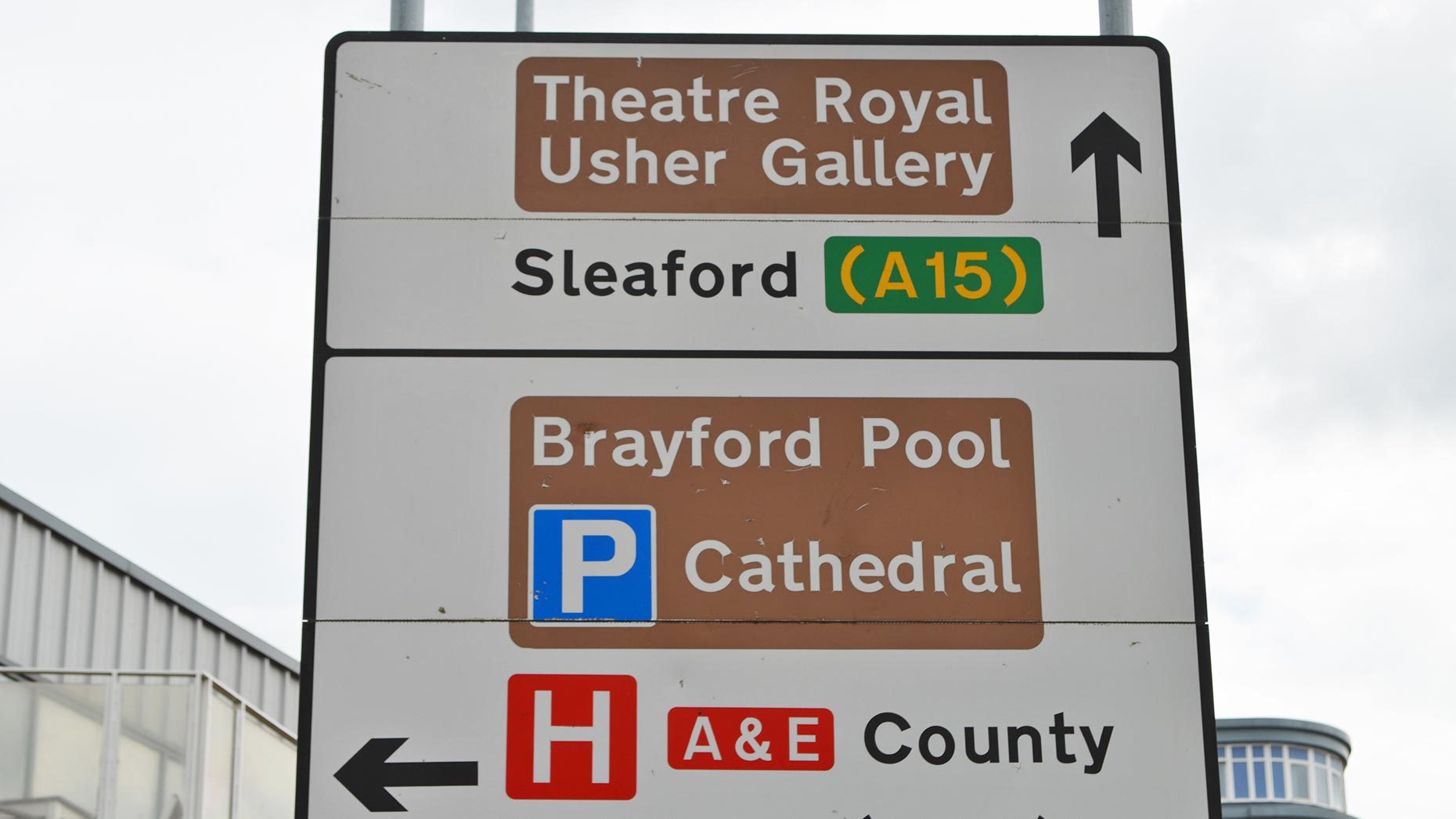 Update: The City of Lincoln Council approved the proposal to fund part of the new A1 brown signs.
City of Lincoln Council leader Ric Metcalfe said: "We have waited a long time for these brown signs and are delighted to finally have them putting Lincoln on the map.
"Hopefully this will attract many more visitors into the city."
Original: The City of Lincoln Council is set to help fund brown signs along the A1 in order to promote the city and its heritage.
At an Executive Meeting this month, councillors will have to decide if they approve a £5,000 contribution towards the signs.
The brown signs will cost £60,000 to erect, although most of funding has already been obtained through city partners, and Lincoln BIG will contribute with the rest and manage the project.
Other partners that have already contributed are Lincolnshire County Council (50%), Lincoln Cathedral (10%), Lincolnshire Co-op (10%), Bishop Grosseteste University (5%) and the University of Lincoln (5%).
The four signs will be placed along the A1 at the turnoffs for Lincoln near Newark and Retford.
They will also make it easier and safer for visitors trying to get to the city from the A1 motorway.
The proposals for the four signs come after a long debate over encouraging government ministers to approve the brown signs.
Representatives from Lincolnshire County Council, Lincoln Cathedral, Lincoln BIG, Greater Lincolnshire LEP and Lincoln MP Karl McCartney lobbied for the signs.
However, ministers have since approved the plans for the brown signs, which will detail Lincoln's points of interest — namely Lincoln Castle and Lincoln Cathedral.
The plans would tie into one of the City Council's strategic priorities for the city, such as growing the local economy from the tourism that could be generated from clearer signage.
The Executive Committee will meet to discuss the sign funding on August 27.
If the council approves its share of funding, the County Council's Highways team will have to provide a timescale for the signage installation.