August 20, 2013 1.15 pm
This story is over 100 months old
One-way system for Lincoln Christmas Market in the back burner
Off by default: The controversial one-way system introduced at last year's Christmas Market will only be used if it's needed to control severe overcrowding this year.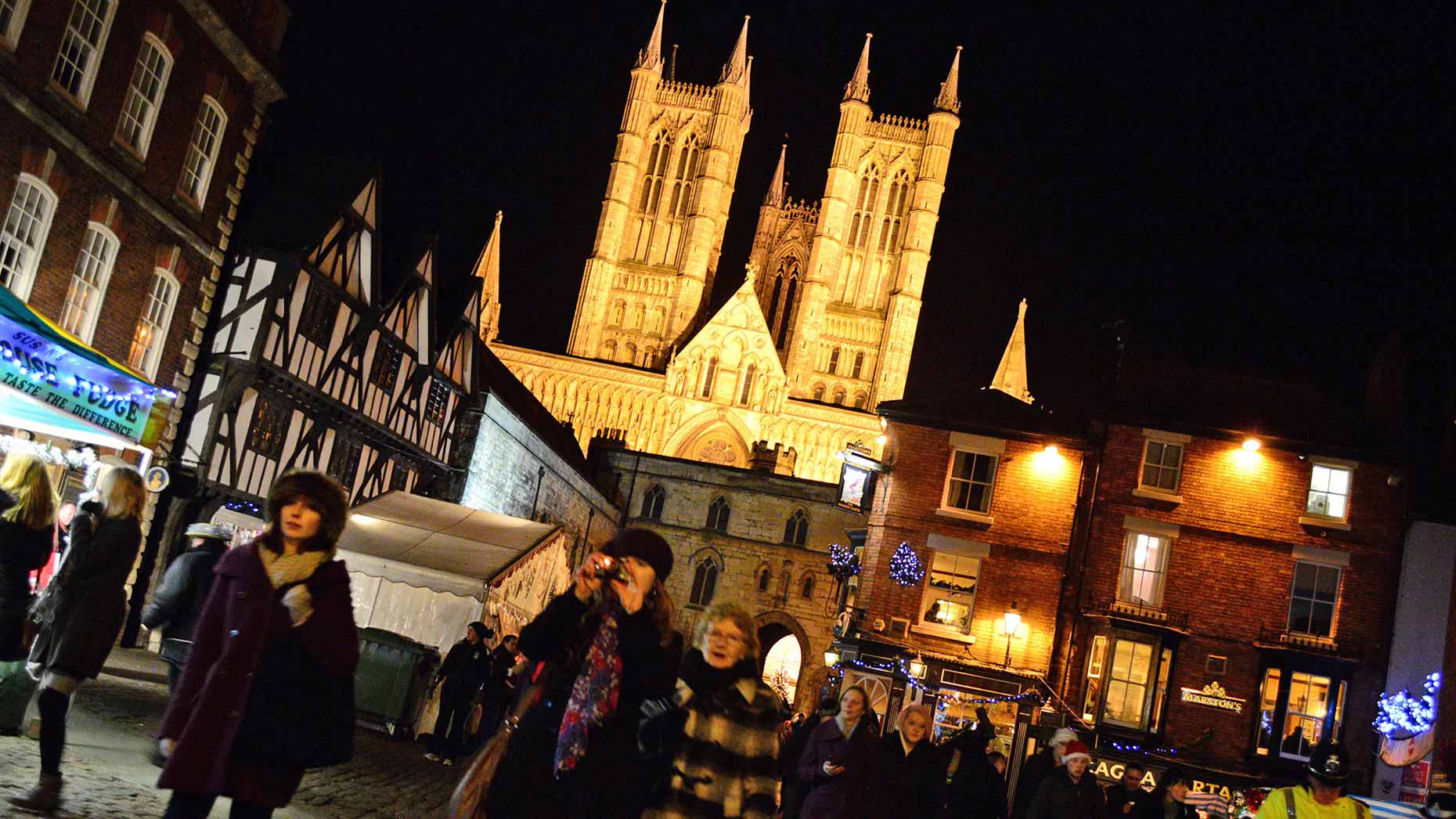 Organisers of the Lincoln Christmas Market said the controversial one-way system introduced last year will only be used if it's needed to control severe overcrowding this year.
The City of Lincoln Council brought the system in last year in an effort to keep people moving safely around the market after a record 350,000 people visited the four-day event in 2011.
But the market had a 100,000 drop in visitors in 2012, when 250,000 people attended over the four days, while the one-way scheme was criticised by some traders and visitors.
Now the council said the one-way system will only be used only in cases of severe overcrowding, with an otherwise free flow planned through the market between December 5-8.
John Latham, Director of Development and Environmental Services at the City Council, said: "We acknowledge that having the one-way system was not popular last year and resulted in a lot of negative publicity for the market.
"We have taken on board visitor and traders' comments and this year we will not be operating the system. However, we will keep it in reserve to ensure we have appropriate safety mechanisms in place if we become uncomfortably busy."
Changes to market layout
John Latham added: "We are planning other changes for 2013; the east end of the Cathedral will not be used this year but the West front and parts of Eastgate will.
"The barrier across Bailgate will only be in place if required for public safety.
"Our aim is to create a more relaxed and festive market and we plan to reduce the amount of signage which draws people's attention away from the beautiful, historic buildings in our city.
"The tannoy which was used throughout last year 's market will only be used as and when required.
"We also hope to provide more entertainment for visitors, details of which will be released in the coming weeks."
The plans for the event will go before the Safety Advisory Group in the coming weeks.
The Lincoln Christmas Market made a loss of £102,850 in December 2012.
The market also made a loss of £113,000 in 2011, after a loss of £266,000 when the market was cancelled for the first time in 2010 due to bad weather.