Lincolnshire Police Chief Constable cleared of misconduct allegations
Exonerated: An investigation has cleared Lincolnshire Police Chief Constable Neil Rhodes of allegations of misconduct by PCC Alan Hardwick.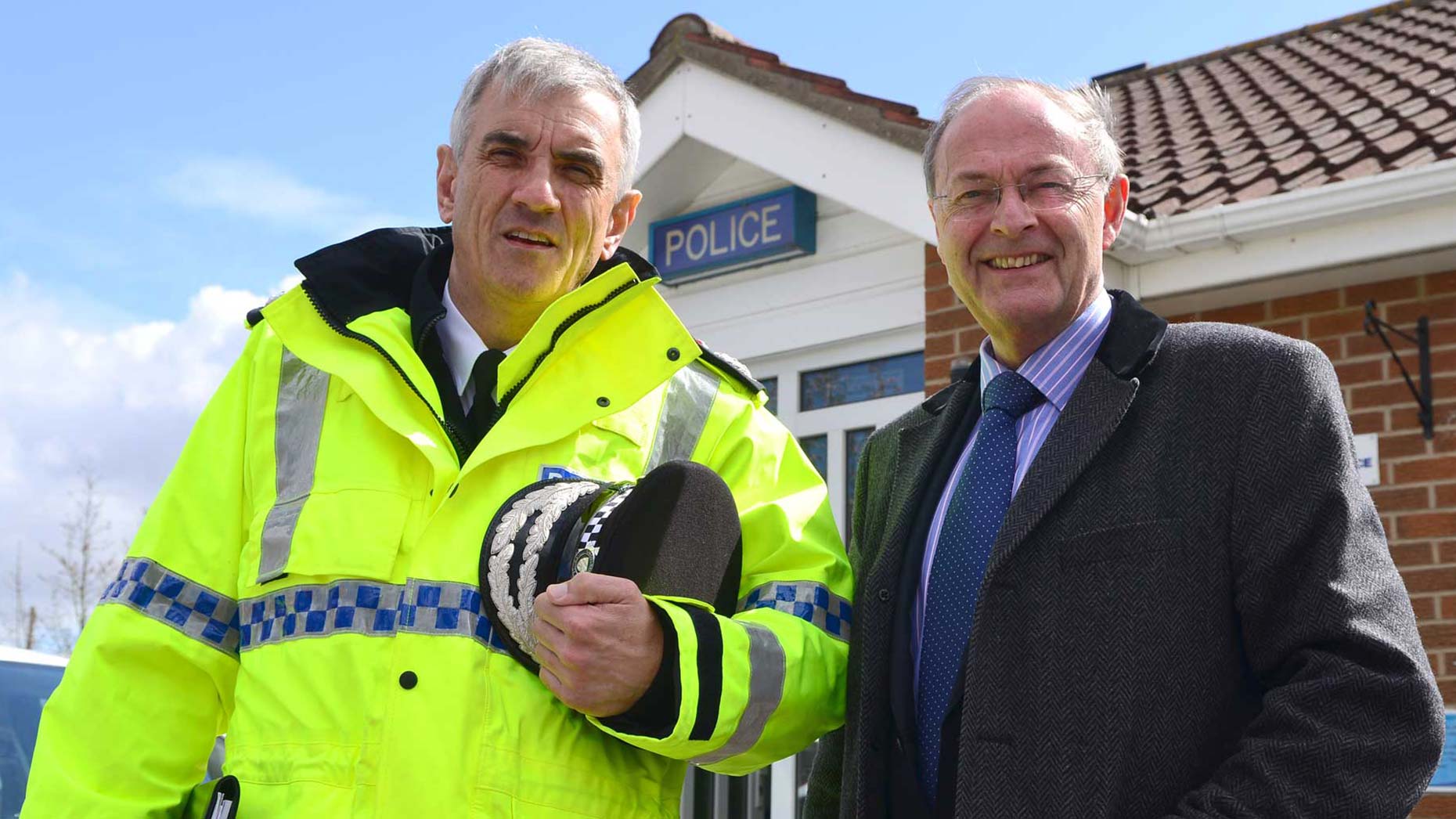 An investigation by Sir Peter Fahy, Chief Constable of Greater Manchester Police, has cleared Lincolnshire Police Chief Constable Neil Rhodes of allegations of misconduct by Police and Crime Commissioner Alan Hardwick.
In February 2013, PCC Hardwick suspended Chief Constable Rhodes following allegations of misconduct, but in April a judge in Manchester quashed the suspension, branding it "irrational" and "perverse" and not taking into account Mr Rhodes' 27 years of unblemished reputation.
Following the ruling, PCC Hardwick asked Sir Peter Fahy to conduct an independent investigation into the allegations. The report was published on August 15.
The report concluded that no proof has been found to substantiate the allegation and Sir Peter recommends the misconduct allegation against Chief Constable Rhodes be formally withdrawn.
The investigation team concluded that Mr Rhodes did not exceed the intended boundaries or scope of a CPOSA (Chief Police Officers Staff Association) "friend" as he properly understood them.
'No choice but to investigate'
Alan Hardwick, the first elected Lincolnshire PCC said: "I wish to express my thanks to Sir Peter for a thorough investigation. His recommendations are the right ones.
"I am pleased that we are able to bring what has been an unwanted and unwelcome distraction for the Chief Constable and me to a conclusion.
"We will both now be able to continue to focus fully on the business of policing Lincolnshire.
"I also want to express my thanks to Chief Constable Rhodes for the professionalism he has displayed throughout what has been a difficult period. I look forward to continuing our successful working relationship.
"Elsewhere in the public service we have seen what happens when investigations are not carried out.
"In this case, the allegation was so serious that Sir Peter confirmed in his severity assessment it would have amounted to misconduct if proven. I therefore had no choice but to investigate it.
"I remain troubled by the nature of the allegation and that it has not been possible for the investigating officer to determine exactly what happened in a private conversation between two highly regarded and credible professionals in the policing world. This was exacerbated by significant inconsistencies in the evidence," PCC Hardwick added.
'We must draw a line beneath this matter'
Chief Constable Neil Rhodes said: "I am very grateful to Sir Peter for a thorough and comprehensive investigation and I am naturally delighted that I have been completely exonerated in relation to all aspects of the conduct allegation.
"I have sought over the last six months to maintain a dignified silence, safe in the knowledge that I knew that there was never any substance in the spurious allegation. I do not intend to depart from this approach, and wish simply to get on with my job of working with the Commissioner to provide effective and improving policing for our county of Lincolnshire.
"The past few months have been unusually challenging. I've been really grateful for the incredible support of my wife, our children and my close friends.
"The family that is Lincolnshire Police have been really strong in their encouragement and support.
"If I was surprised by the support of the professional community across the county who work with the police, I was simply humbled by the many, many messages I received, and continue to receive, from ordinary members of the public who I have never met.
"I just can't thank all of you enough. It inspires me to work harder for you all.
"Following the Judicial review decision, the Commissioner and I resolved that we must draw a line beneath this matter, for the good of Lincolnshire, and demonstrate that we could work together productively and positively," Chief Constable Rhodes added.
Search begins for new Chief Constable
Neil Rhodes has been holding the role of Temporary Chief Constable of Lincolnshire Police since March 2012, when Richard Crompton retired.
PCC Alan Hardwick added: "I am pleased to announce that the College of Policing will be conducting on my behalf an open, fair and transparent recruitment process for a permanent Chief Constable for Lincolnshire.
"I have made it clear to Mr Rhodes that I would welcome his participation in that process," the Police and Crime Commissioner said.
Chief Constable Rhodes said: "When the Commissioner decides to recruit a permanent Chief Constable I can confirm that it is my intention to apply for the position."
Senior officer changes
As the Sir Peter Fahy report was released, Chief Constable Rhodes also announced a series of senior management changes within Lincolnshire Police.
He said: "We've just seen Alec Wood promoted to Deputy Chief Constable in Cambridgeshire Police. That's really good news for Alec.
"Assistant Chief Constable Keith Smy, a very experienced officer, now steps into the deputy's role alongside me and Chief Superintendent Lee Freeman, currently in charge of the western side of the county takes on the assistant chief constable role for local policing.
"With Heather Roach as ACC for Operations and Crime, I'm well supported and really confident in the skills and abilities of my senior team, who are firmly grounded and experienced in the needs of this county," Chief Constable Rhodes added.