Lincolnshire A-level success rates at record high
Bucking the trend: Students in Lincolnshire have exceeded a number of national pass rates, doing much better than in previous years.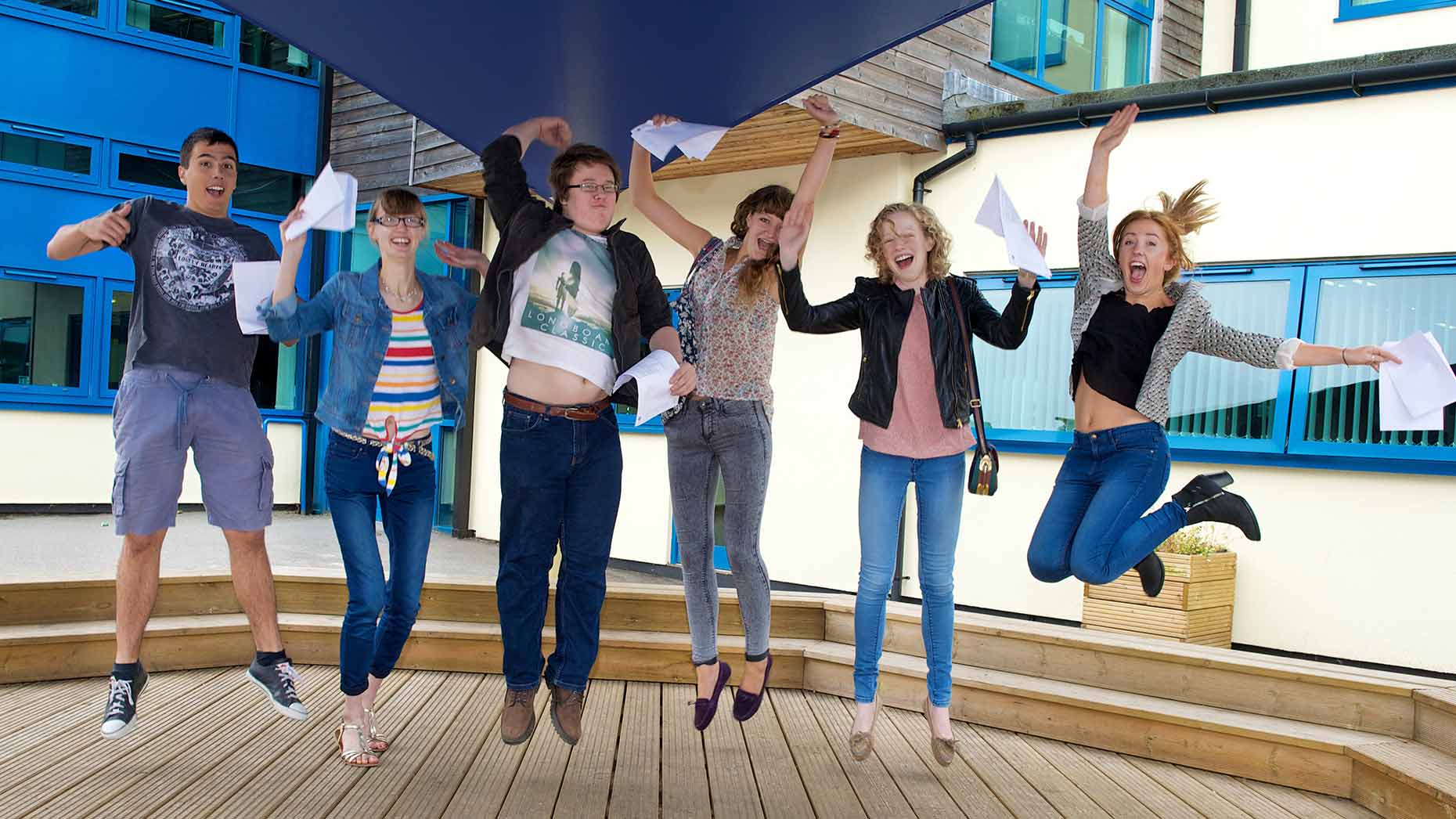 Students from sixth form colleges across Lincolnshire celebrated their A-level results today, with some of the highest pass percentages in their history.
The overall pass rate in the county (grades A*-E) is at 98.5% this year, which is above the national average of 98.1%.
Nine schools reported pass rates of 100%, including The Priory Witham Academy in Lincoln.
Across the county, results from 32 out of 35 sixth-forms showed a significant increase in higher level passes, above the national trend.
Nationally, A-levels resulting in an A or A* dropped by 0.2%. In Lincolnshire though, so far figures indicate that A-A* grades rose by 2% from 23.6% to 25.6%.
In pictures: Lincoln students get their A-level results
One Lincoln school managed to exceed the national high-grade pass rate: The Priory Academy LSST.
Caistor Grammar School once again had the most A-A* passes with 44.2%.
Councillor Mrs Patricia Bradwell, Executive Councillor for Children's Services, said:
"Despite a lot of talk nationally about a dip in top grades, Lincolnshire's young people have continued to do even better than before.
"All sixth-form students and those in the colleges should be justly proud of themselves. An outstanding achievement and a just reward for all their efforts and the support of schools who have helped make it happen."
Debbie Barnes, Director of Children's Services, said: "Another excellent set of results from students – I would like to congratulate the young people, their parents, carers and teachers for all their dedication and determination. Lincolnshire education is once again performing very well compared to the national picture."
Record results
Lincoln Castle Academy achieved a remarkable 99% post-16 pass rate. Pete Roe, Head of Sixth Form said: "I am delighted with these results. Over 95% of our students will now attend their preferred university having collectively achieved our best ever results."
Lincoln Castle Academy A2 level students also had plenty to celebrate, with students surpassing previous year group performances resulting in sixth form's finest AS results.
Head-teacher, Rob Boothroyd said: "I am immensely proud of the exceptional achievements of our students. This year sees the number of students achieving the highest possible grades increase by 13%.
"We look forward to next week's sixth form enrolment when we anticipate welcoming even greater numbers of students to the Academy."
William Farr are also celebrating a record set of A-level results, with the best ever percentage of pupils achieving the A* to B grades for a decade.
Of the 133 students sitting A-levels this year, 82.5% achieved grades of C and above with the average UCAS points per pupil totalling 305; the second highest since the sixth form began in 1997.
Head teacher Andy Stones said: "We are absolutely delighted with these results. The pupils and staff have worked really hard to ensure the students get the best results possible and give themselves the best options for their futures.
"We had a record number of A-level entries from our sixth form this year so we are even more pleased that everyone has risen to the challenges and posted some exceptional results.
"Although our overall results are important to use and we are proud of what we achieved we must not forget that each number represents an individual pupil.
"We now have to work with the students to ensure they get places at the best universities they can."