New safety footpath for Lincoln Ballast Hole crossing
New path: A new safety measure around a Lincoln railway line crossing is now open, but Network Rail still wants it closed permanently.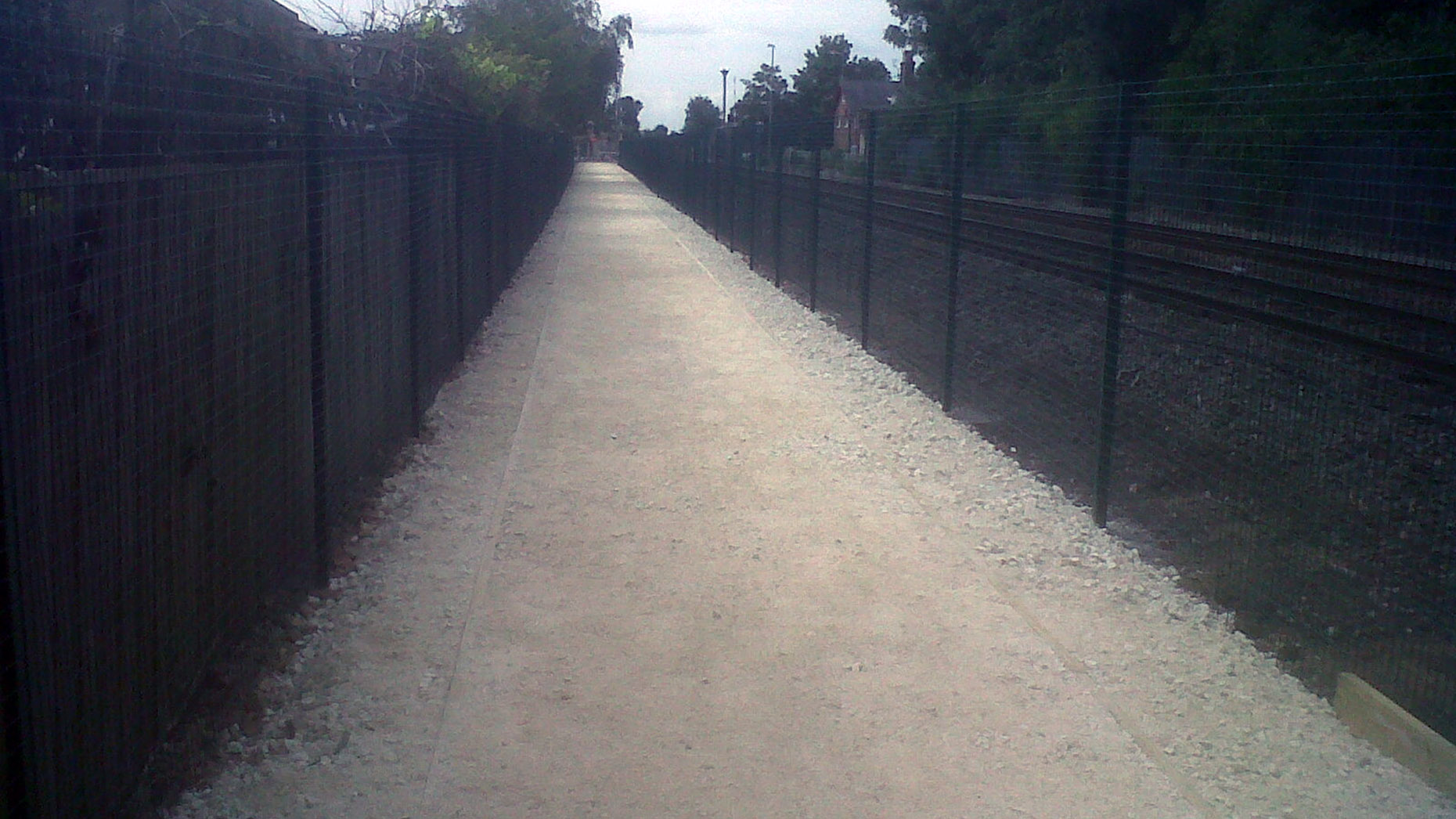 Work to make a safer route for pedestrians over a railway line in Lincoln is now complete.
Network Rail built a new footpath linking the old Ballast Hole crossing to the level crossing on Doddington Road.
However, the original walkway across the lines near Moorland Way will still be open.
Network Rail took a proposal to close the crossing completely in favour of the new path to Lincolnshire County Council, however it was rejected.
Since, Network Rail has opened a new consultation to have the Ballast Hole Crossing closed via a Transport and Works Order Act.
It is consulting a number of local residents in the area, explaining why it intends to close the crossing.
This pathway due to a number of fatalities, near misses and trespassing recorded on the since 1995.
In 2007, a woman was clipped by a passenger train en route to Lincoln Central, but despite applying an emergency brake she died from injuries in hospital.
The consultation of the complete closure of the crossing will end on September 27.
According to Network Rail, around 1,800 people use the crossing each week, many of them with bicycles or dogs.
Also, 7.5% of those pedestrians were using music players while crossing, something the comapny is keen to highlight the risks of.
Phil Verster, Route Managing Director of Network Rail, said: "We regularly receive reports of pedestrian misuse at Ballast Hole with people putting themselves in danger from trains travelling on the line.
"We are so concerned about the behaviour of crossing users here that we have opened an additional alternative path on our land and are encouraging all to use it.
"We continue to work with Lincolnshire County Council to seek permanent closure of the level crossing."
A safety team will be at the Ballast Hole crossing on September 10 at 7.30am-10am and September 11 10am-7.30pm to encourage people to use the new route and answer any questions.