October 24, 2013 3.31 pm
This story is over 121 months old
Park fundraisers celebrate Lincoln community efforts
Celebrating heritage: Representatives from the Boultham Park restoration project gathered to celebrate fundraising efforts so far.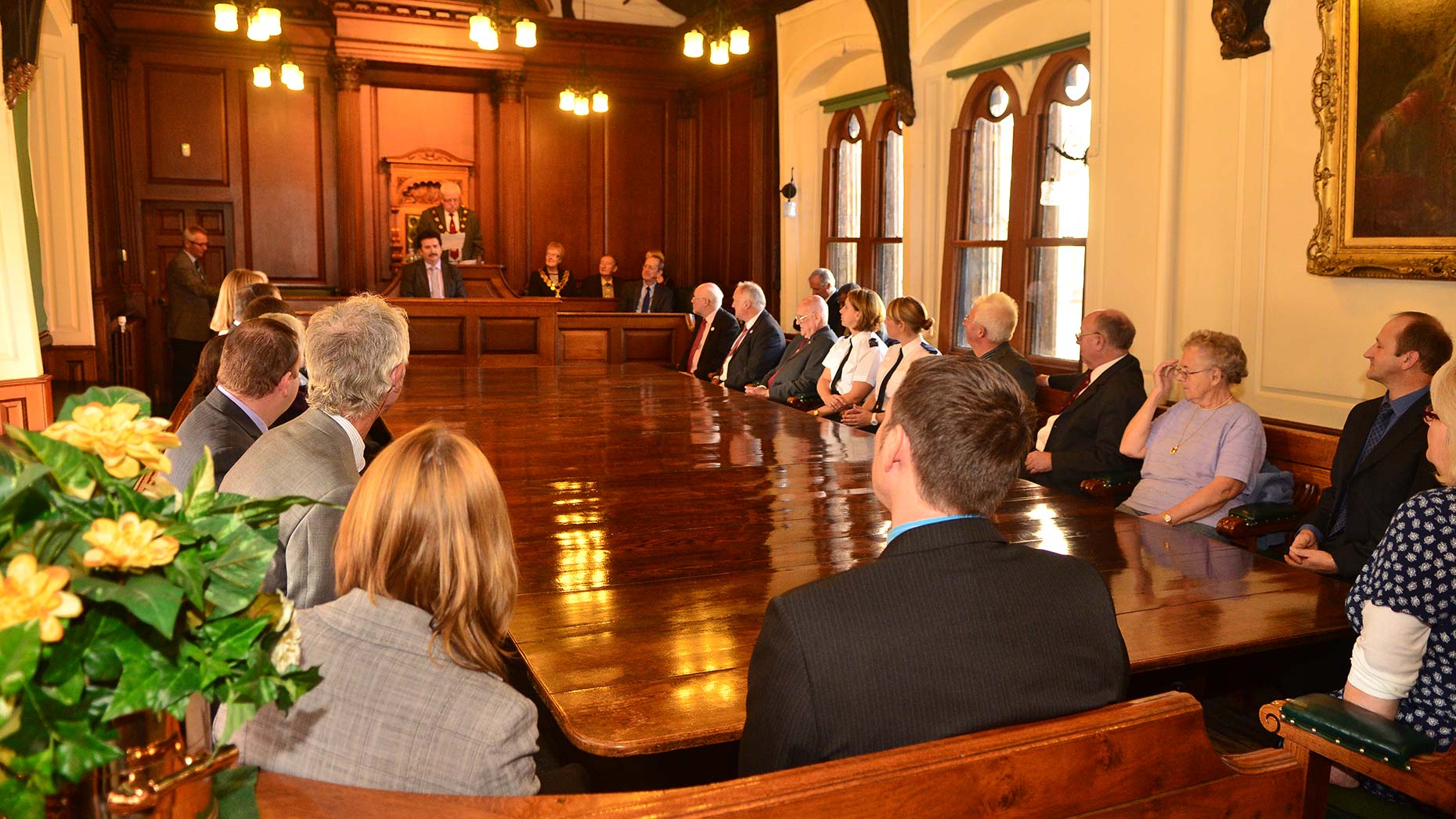 Representatives from Lincoln's Boultham Park restoration project met at the Guildhall to celebrate successful funding and commend community efforts.
Around £2.7 million of the £3.67 million project valuation has so far been funded by the Parks for People Heritage Lottery fund.
After launching an appeal on October 21 to raise the remaining £250,000, the Mayor of Lincoln Councillor Pat Vaugha, welcomed partners City of Lincoln Council, Linkage Community Trust, Boultham Park Advisory Group and the Heritage Lottery Fund on to celebrate the project's achievements.
The vision for park is a big restoration project to reflect the heritage of the grade II listed estate, and provide improved leisure and educational facilities.
Among the list of efforts celebrated was the work of 61-year-old Rob Appleyard, who started his horticultural career at Boultham Park as an apprentice with the Lincoln Corporation on October 11, 1971.
Rob has memories of the park going back over four decades and his historic knowledge has been a crucial asset in pulling together information for the restoration bid.
Guests to the celebration on October 24 saw the Mayor of Lincoln present Rob with a collection of photographs mapping the park's transformation through the years.
He said: "This will be the greatest improvement effort in my time at the park.
"When I first started there were a lot of flower beds and rose beds and boats on the lake. With the cuts the park started to lose some of that so it will be great to get a bit of colour back."
"The highlight of my job has been meeting the public. If they happen to say you're doing a good job, like today, then it makes it all worthwhile."
Phillip Barnatt, the appeal chairman, said: "I was actually brought up in the Boultham Park area. I've seen it change over generations.
"It's definitely deserving of the investment and I think the local community will see a huge benefit. Unfortunately the park had become a bit worn and torn which is such a shame because it is such a beautiful area.
"I can't stress how much we would love for everybody to be involved. Even if it's £50 raised from a coffee morning, we would love for the community to come together in support."
If you would like to get involved and support the project, you can get in touch with staff at Linkage Community Trust, or you can visit the Boultham Park website for more details.