October 18, 2013 3.45 pm
This story is over 98 months old
Project to turn Red Arrows home into tourist attraction
Tourist attraction: A potential new development at RAF Scampton would highlight the Red Arrows and Lincolnshire's aviation past.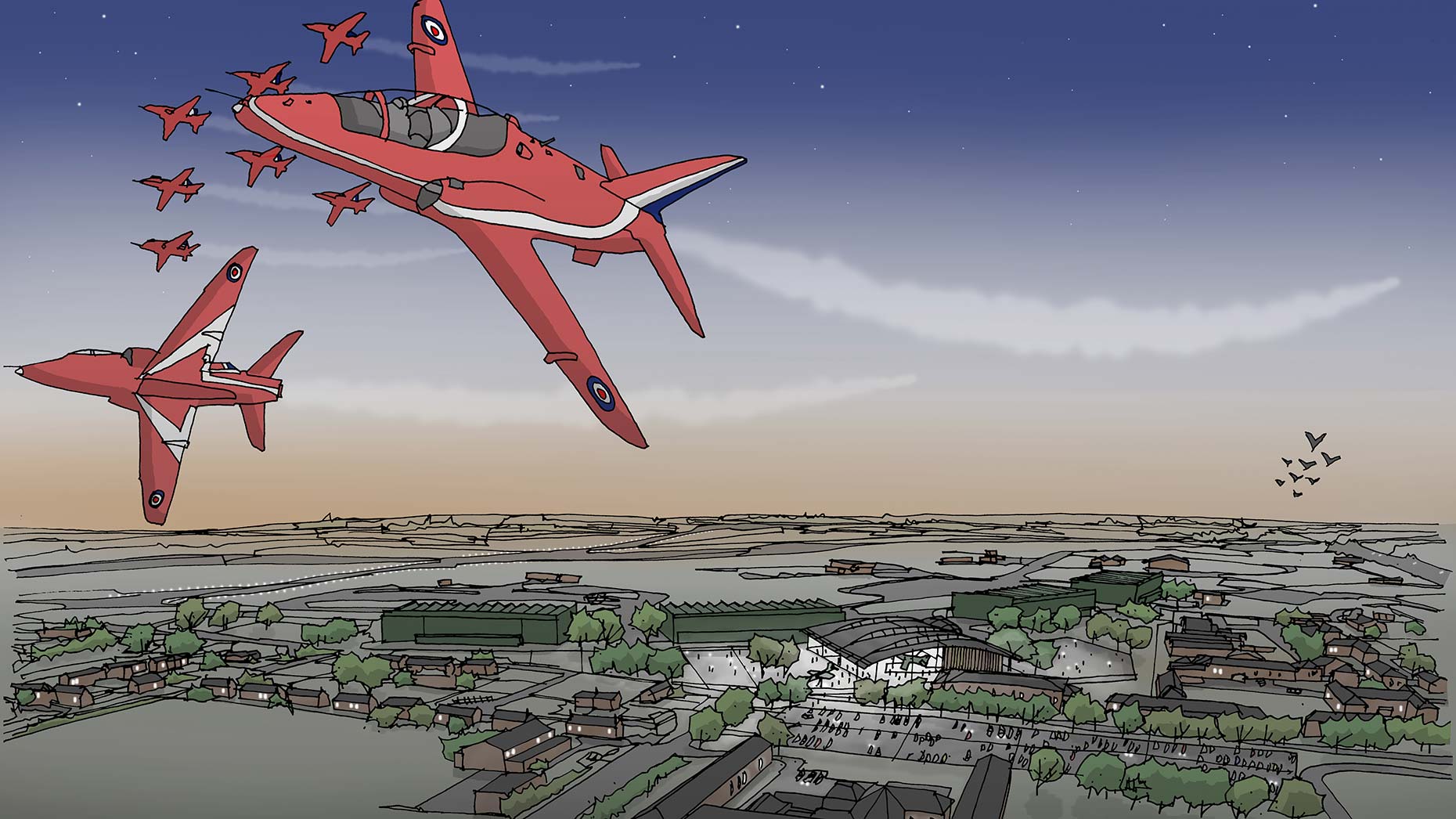 Ambitious plans to transform the home of Lincolnshire's Red Arrows into a worldwide tourist attraction are being drafted.
RAF Scampton, Lincolnshire County Council and the Ministry of Defence are working through the proposals, which if successful, would see extra jobs and tourism for the county.
The plans would use two of the base's four hangers for exhibitions, then a hall and hotel — created out of an old officer's mess building — added to the site.
As well as focusing on the Red Arrows, exhibitions would include more about aviation history, particularly involving Lincolnshire.
The base would also be used for more air shows, and people could come and watch Red Arrows displays.
Lincolnshire County Council is now holding meetings with the Defence Infrastructure Organisation to discuss the plans, while a report of the military requirements of the base is carried out.
It is hoped the RAF Scampton can still run as a military base while also being a tourist attraction.
The council will also need to secure extra funding before the multi-million pound project could go ahead.
Councillor Colin Davie, Executive Member for Economic Development, said:
"Tourism is a key industry for the county, and a world-class heritage site at RAF Scampton would certainly provide a significant economic boost.
"There are so many iconic stories associated with the base, like those of the Dambusters and the Red Arrows, that a visitor attraction is bound to appeal to people from all over the globe.
"And, alongside the improvements at Lincoln Castle, we'd expect to see tourists extending their stay in Lincolnshire, which will benefit businesses countywide.
"The next step is to discuss in more detail with the RAF and other partners which elements of the plans we can bring to fruition over the next few years."