November 14, 2013 10.31 am
This story is over 120 months old
Work begins to recover Lincoln's Saxon sarcophagus
History unearthed: Archaeologists prepare to excavate a special stone coffin at the castle today.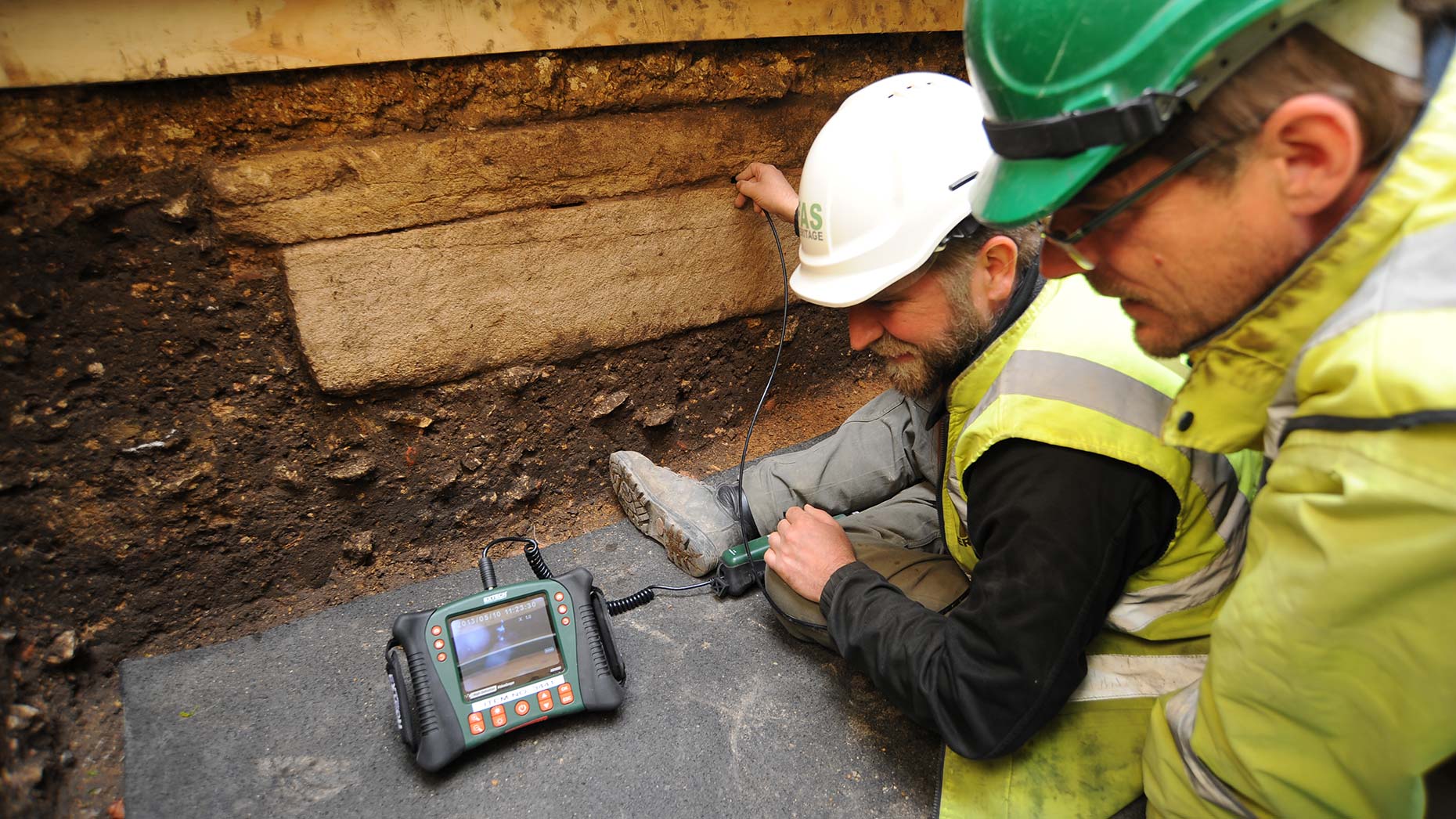 Archaeologists at Lincoln Castle are beginning the excavation of a late-Saxon sarcophagus today, November 14.
As previously reported, the sarcophagus was found earlier in the year while Archaeologists did excavation work as part of Lincoln Castle Revealed.
The stone coffin was found three metres down from ground level in an area being excavated for a lift shaft.
Further digs found the coffin was in part of an unknown church, at least 1,000 years old.
The sarcophagus is believed to be from around 900AD, and thought to be "someone very important", like a bishop or Saxon king.
The sarcophagus is of national importance due to the age and good condition of the coffin.
— This is a developing story
— Update at 3.11pm: The team have revealed a fist glimpse of the skeleton inside the coffin — with an interesting find. See our gallery for more information.