December 3, 2013 2.05 pm
This story is over 96 months old
Lincolnshire libraries cuts plan approved
Passed proposal: Plans to turn 30 Lincolnshire libraries into community hubs or a mobile service have been approved by the County Council.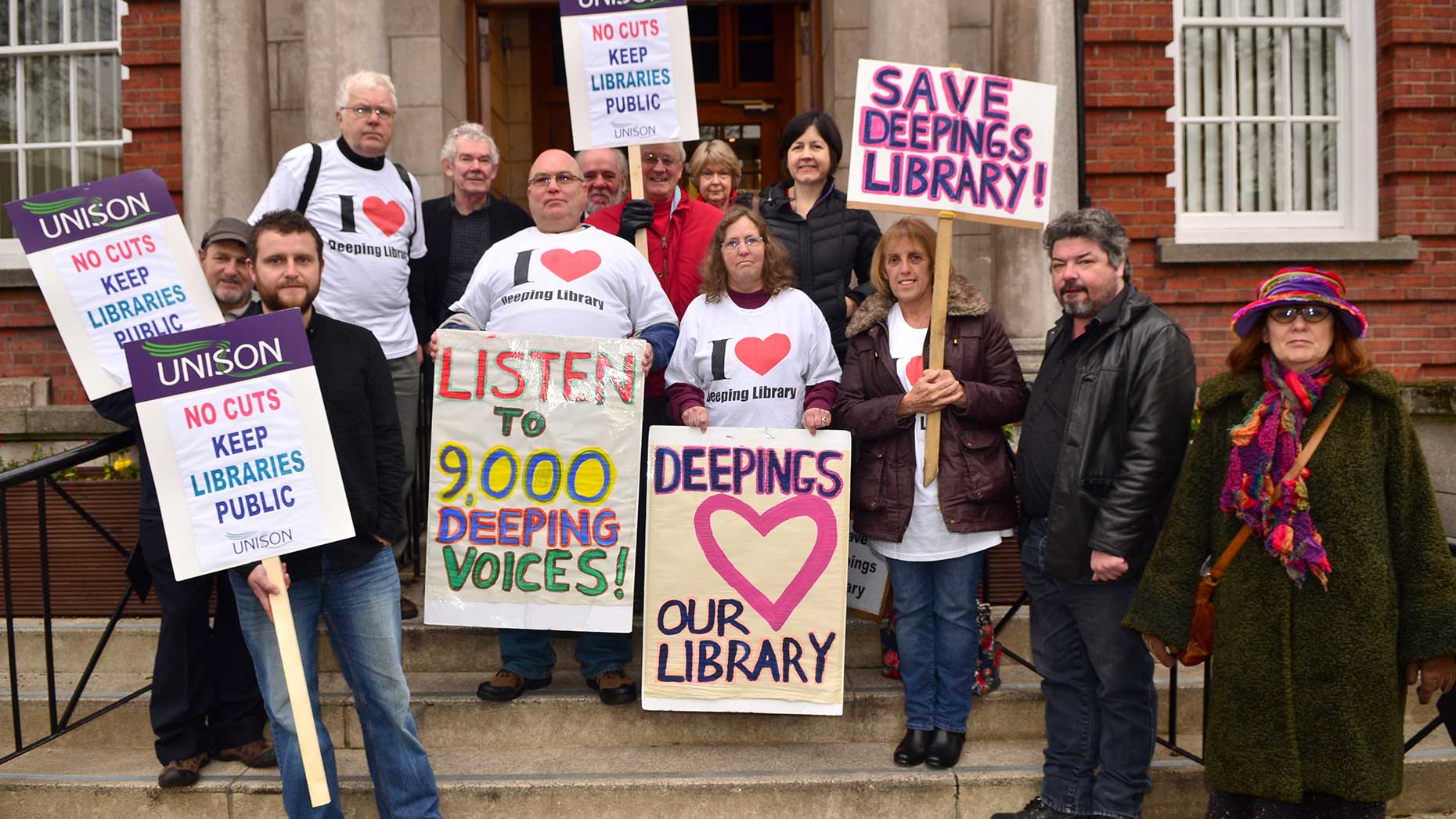 Lincolnshire County Council executive members voted in favour of proposals designed to save the service £1.7 million.
Under the proposals, 30 libraries will become community-run libraries, plus in some areas, community hubs will be created where no library resources presently exist. Over 100 jobs would be lost in the process as well.
The changes come due to Lincolnshire County Council, who manage library provision in the county, needing to make £2 million savings after cuts from government.
The original plans to cut library services were met with a number of criticisms from the public, so a revised proposal was created in November.
There will still be 10 "Tier 1″ libraries, such as Lincoln Central, which will see no changes to provisions.
Meanwhile, the five "Tier 2″ libraries will also remain the same, however instead of only being open 25 hours a week, they will run for up to 31 hours per week instead — although Bourne will be open for 45 hours due an agreement with South Kesteven District Council.
Reading and music groups, schools library service, prison services, Bookstart, Listening Lincs, Call Connect, and other online and telephone services will also continue to run as normal.
Council support
The council will support up to 40 community-run libraries, with 29 communities made up of more than 550 households receiving large mobile stops of at least two hours a month.
The council also intends to raise the number of Tier 4 mobile stops, upon proof that at least six people use the service for at least 30 minutes per month.
So far, there have been 42 expressions of interest from communities in running their own library, with 25 existing facilities receiving at least one bid.
Birchwood, Cherry Willingham, Crowland, Nettleham and North Hykeham libraries in Lincoln all received more than one bid.
Communities can submit an expression of interest up until January 31, and Lincolnshire County Council will now send out letters and consult within communities that still have no bids for a hub.
Without any interest, that area will be given mobile services instead.
The council will offer communities at least 4,000 items of stock, a £15,000 one-off investment, £5,167 revenue grant, a 10 year lease with a four-year peppercorn rent, IT provisions, Library Development Officers, support and training, and further dedicated Community Advisors if needed during the transition period.
During the transition period, the council will also aim to keep the current library provisions open at 60% of usual hours until the hubs are ready to operate — but this can be no later than March 31, 2015.
However, at least 35 librarian posts will be lost, and 102 fewer posts to fill overall. Instead, it will be expected that volunteers come forward to run the services.
Positive takeup
However, within the meeting councillors were quick to praise the efforts of communities and those proposing to volunteer, describing the take up so far as "positive" and "encouraging".
Councillor Nick Worth, Executive Member for Libraries, said that while residents may not be happy about the proposals, they have generally been understanding of the cuts the council face and seen some good ideas for running libraries over the coming years.
He also added that communities are free to do as they choose with their community hub, and the County Council will not be telling them how to run the library, merely offer support and training where needed.
Councillor Colin Davie for Ingoldmells Rural, who would see the addition of a community hub in his constituency due to the proposals, said:
"Communities are trying to shape the place they live… and we as a council should be supportive of that."
Council officers will also be open to holding or attending meetings within communities who were interested in setting up a hub.
It was also added that various departments have had to go through cuts, and even the current library provision had to make savings, such as alterations within the IT service.
Nick Worth said: "I'm pleased, because at the end of the day we've been able to provide more static libraries than we started with, and still make £1.73 million in savings.
"It's important for people to know that their libraries will be there, whether they're run by the council or community groups.
"I understand that some residents will not be happy about the proposals, and it's very clear a number of them are quite angry and they want their service to stay the same.
"Unfortunately, we're in changing times and the County Council is going to be under a lot of financial pressure for many years to come. An option of staying as we are is not an option.
"We, as elected members, have to make some very difficult decisions. We appreciate that not everybody is going to be happy with that decision, but we have to make them.
"We will write to the communities that haven't come forward with any interest yet, and where we know people in those areas, we'll be approaching them as well, because what we want to do is open up the communication.
"There are often opportunities that people are not aware of, but once you start the conversation people will come forward. Then we can take it from there."
He added: "It will be quite operational from here on out. We'll be spending a lot of time working with those communities to ensure they're got a sustainable business plans, we can help them if they are looking for grants and we can have discussions with them about the costings of the buildings so they can be assured that it's going to be sustainable for them as well as us.
"I think it's an exciting time for them. There will be a lot of operational work going on over the next couple of months to ensure we can have some libraries in place on May 6 to start the process off."
Once the deadline for expression on interest in a hub is over on January 31, 2014, implementation will run until May 6, followed by the end of the transition period on March 31, 2015.