December 3, 2013 1.39 pm
This story is over 119 months old
Lincolnshire hospitals still under pressure
Operational escalation: With United Lincolnshire Hospitals Trust sites under pressure, the trust has introduced new measures for financial and clinical stability.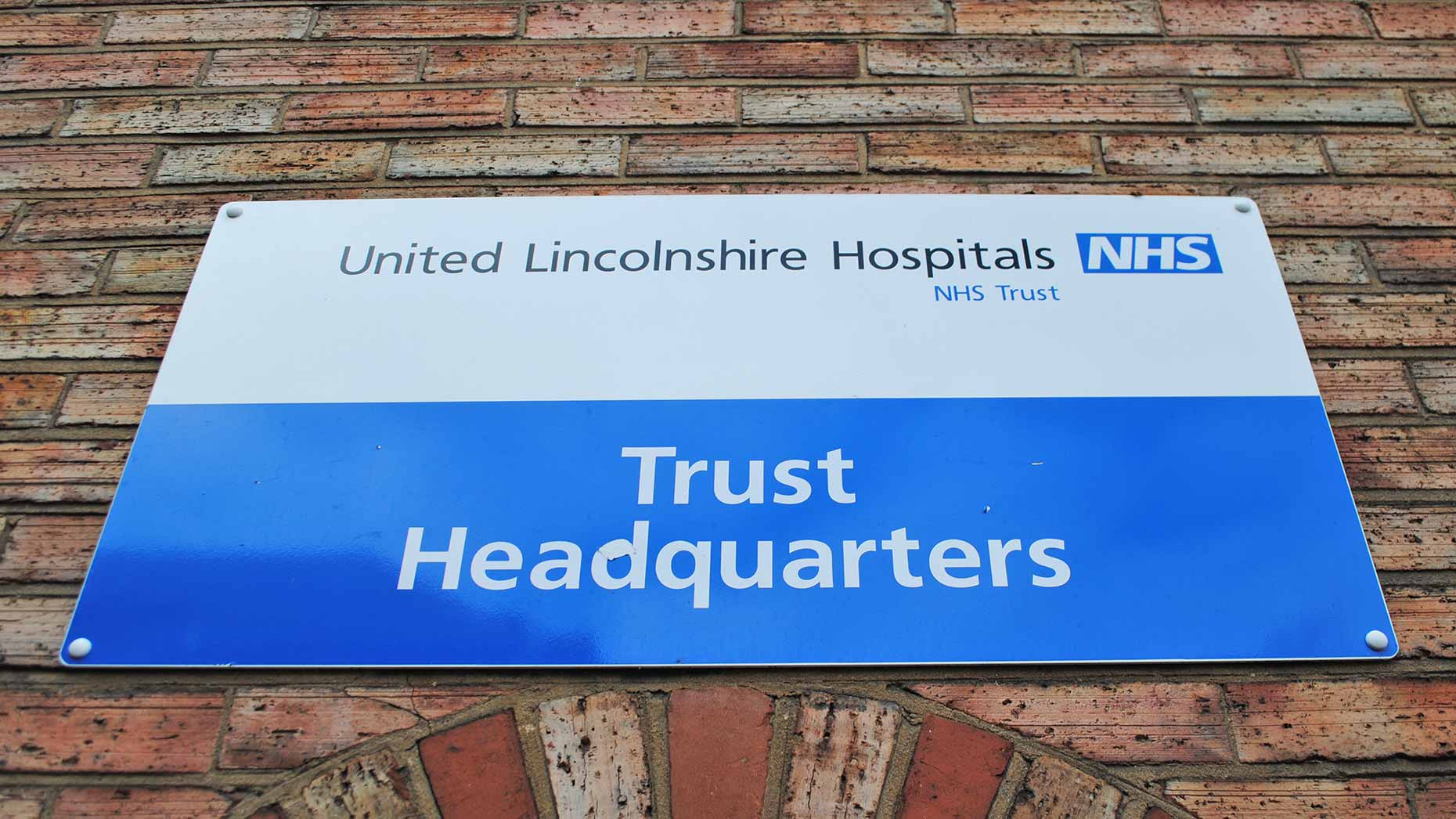 Following recommendations from the Keogh review in June 2013, in which care provided by NHS trusts was scrutinised, United Lincolnshire Hospitals Trust fear that services could still fail to meet standards.
As previously reported, the trust was put into 'special measures' after the national review of mortality rates left targets for improvement over a six month period.
Since the recommendations, ULHT developed 261 milestones, and have now achieved 200 of these.
At a board meeting on December 3 at the Trust Headquarters, ULHT introduced new escalation policies measuring pressure levels within hospitals.
In addition, the trust reflected on clinical and financial instabilities. While maintaining mortality rates below the national average of 100, improvements are needed to ensure staffing levels do not fall due to financial restrictions.
The financial plan for this year was to achieve a deficit of £17 million by the end of March 2014.
With December 3 marking the '7 month' position, the trust announced the deficit currently stands at £16.1 million.
ULHT Chief Executive Jane Lewington said that while the trust is meeting most of the 261 targets based on recommendations, they are struggling to make clinical and financial progress.
"Financially, we have seen a notable deterioration in the last few months," Jane Lewington explained.
"When you look at the situation in detail, you find a lot of it is related to two things. One is our expenditure on staff. The second is that we are not delivering on our cost improvement programme.
"We've had a much higher reliance on bank nursing and agency to operate the new optimum staffing levels."
Due to staffing issues and demand the trust continues to rely heavily on temporary medical staff. The Chief Executive went on to explain how the percentage of temporary roles is not financially sustainable.
"Some 15% of my consultant posts are actually filled by locum doctors, that's 44 locums.
"I then have 62 locum doctors below consultant level. It's a more expensive way of filling those posts. One of the things that the board is very clear on is that we have to protect those optimum staffing levels on the wards.
"We will be putting in place a 5-year financial recovery plan that will look at us needing to save around 6% year on year.
"Across the whole system I believe we will have enough beds to last the season. At the moment we are not looking to open extra beds in hospitals," added Jane Lewington.
Eiri Jones, Director of Nursing at ULHT, has been leading the Ward Health Check which is a set of performance indicators measuring the impact that the investment is having on the efficiency of care.
Operation Escalation is a new trust wide policy allowing staff to be more aware of levels of alert. Levels of alerts will be displayed across each site and the trust will be working to ensure staff, patients and visitors are aware of the levels of pressure.
"We will be looking at the information from the first quarter based on alert levels. We will look at the areas that have got a red (a high pressure level), and how we are going to manage that in the future.
"As far as recruitment goes, we have already had a big campaign where we had 101 new graduates start in September. We will be conducting further reviews and reporting our staffing levels regularly."