December 17, 2013 2.07 pm
This story is over 119 months old
New driving force for Lincoln Bomber Command Memorial
The Spire of Names: Lincoln Bomber Command Memorial Trust has received a transport donation to help with fundraising.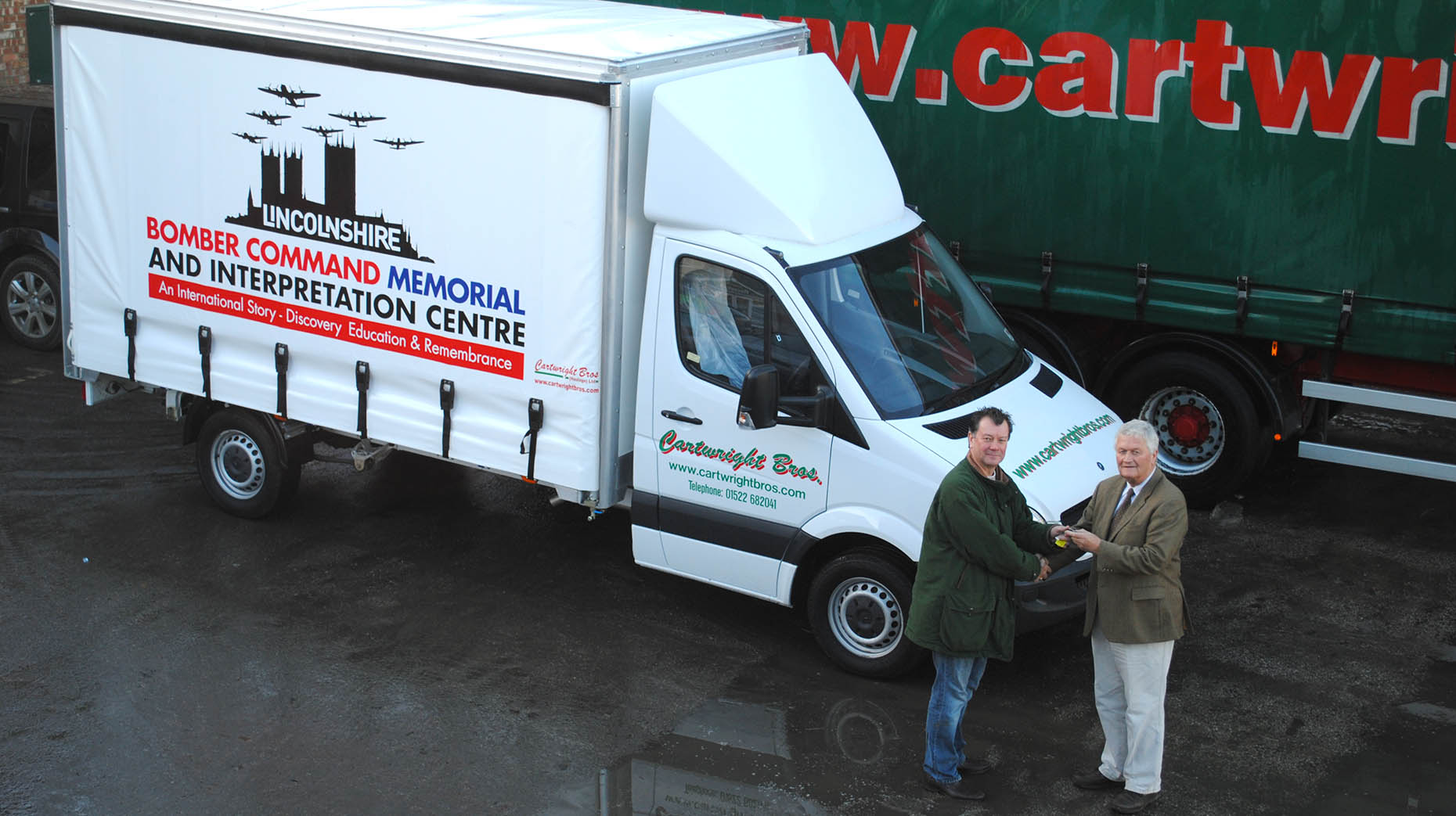 Lincoln haulage firm Cartwright Brothers is supporting the efforts of the Lincolnshire Bomber Command Memorial Trust by providing them transport to help with fundraising.
The trust intends to raise £5 million to create a 50 metre-high memorial called The Spire of Names, which will be created by structural artist Walter Jack and leading design firm Atkins.
It will stand on Canwick Hill above Lincoln and opposite the cathedral with peace gardens to recognise aircrew who lost their lives in World War II.
The appeal has already raised more than £500,000 since its launch in May.
Cartwright Brothers Haulage Limited has provided a branded van for Bomber Command to continue its fundraising activity until June 2015 in a £15,000 sponsorship.
Company directors and cousins Jamie and John Cartwright handed over the vehicle's keys to Bomber Command chairman of trustees Tony Worth, Lord Lieutenant of Lincolnshire
Jamie said: "We are delighted to support Bomber Command and are pleased to be helping with this huge fund-raising campaign to commemorate those thousands of people who lost their lives in the second world war.
"Cartwright Brothers was formed in 1944, shortly before the second world war finished. Being based in Lincolnshire, we are particularly keen to support this charitable appeal."
Tony Worth said: "This is a fantastic contribution to the appeal and will help us support the fund raising programme significantly.  I am delighted to have the support of such a well-established Lincolnshire company.
"I hope that seeing the van as it tours the country will inspire people to find out more about the project."
The memorial will incorporate two peace gardens. One which will stand testament to each of the 27 Bomber Command bases in Lincolnshire during the war.
There will also be educational facilities, including a dedicated school's worker enabling school classes to learn about the command's contribution to the war effort.