January 18, 2014 4.33 pm
This story is over 118 months old
Lincoln anti-mosque and anti-racism protests proceed peacefully
Anti-mosque and anti-racism: Two protests in Lincoln city centre on Saturday have proceeded peacefully, without any major incidents.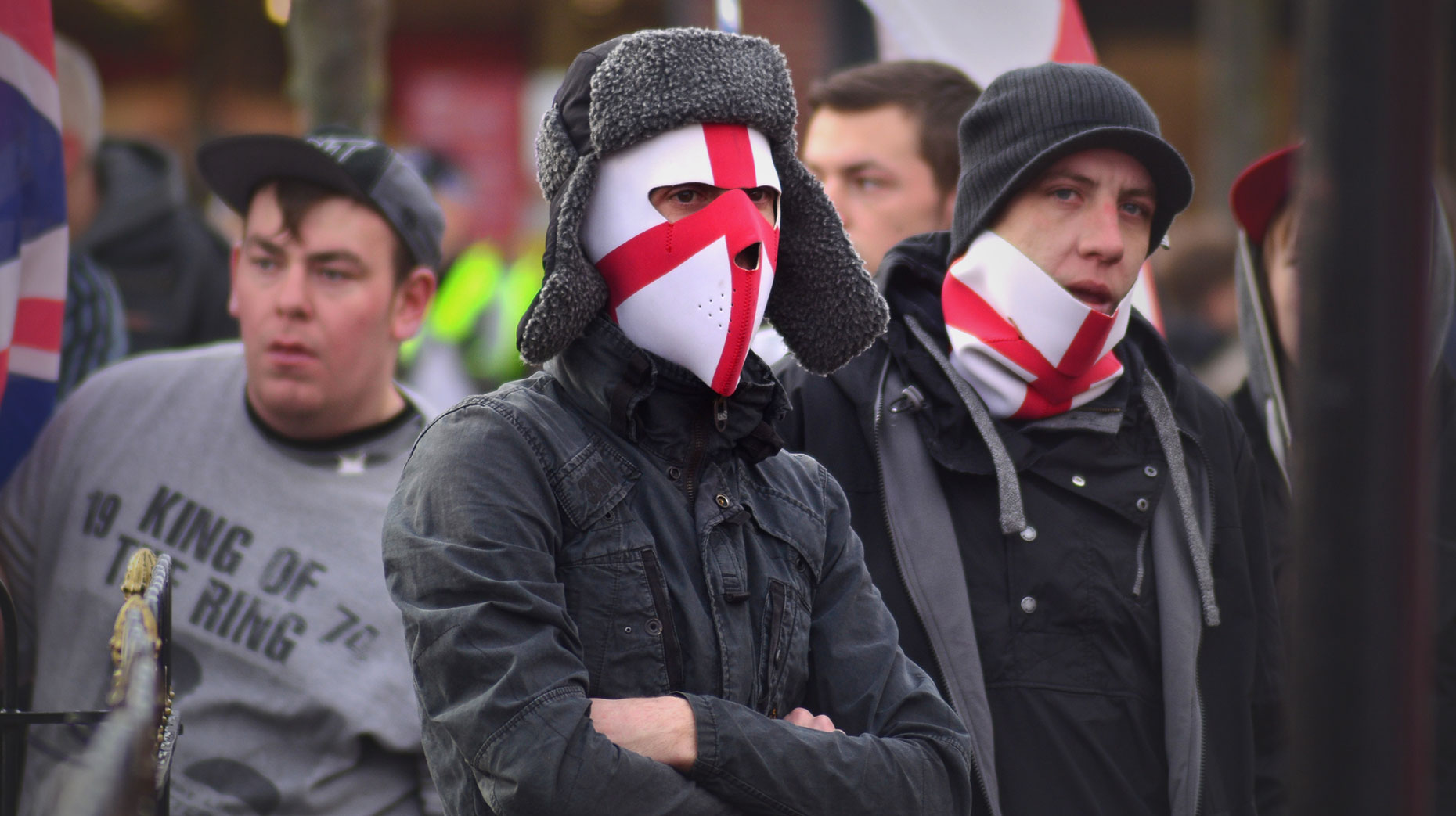 Two protests in Lincoln city centre on Saturday proceeded peacefully, without any major incidents.
Around 100 people supported East Anglian Patriots' (EAP) anti-mosque protest in Lincoln, while about 50 people attended the Lincoln Against Racism and Fascism (LARF) group anti-racism demo.
Besides two minor clashes, there were no arrests made and both events proceeded calmly.
The anti-racism protesters met in St Martin's Square and marched down the High Street to Cornhill Square, for speeches and a rally.
The East Anglian Patriots met at the George and Dragon pub on lower High Street and marched through Sincil Street to City Square, where they also held speeches and chanted.
A representative from the Lincolnshire Eastern European Community Group tried to address the EAP protest, saying all he wants is integration, but he was pushed away and his banner was thrown in the water by EAP protesters.
Fractions of the two sides briefly clashed in the Cornhill area, but police separated them without any problems.
Lincolnshire Police Superintendent Phil Vickers said after the protests: "We thank local businesses and shoppers for their co-operation and patience during the day today.
"There was a little disruption in terms of people being able to get around, but that was minimised and we're happy with the way the demos went.
"No arrests were made on the ground today, though we have been provided with video footage which we will be looking at and investigating if there were any offences there.
"Following the protest in June last year, we looked at what had been successful and learned lessons from that.
"The feedback was overwhelmingly positive previously, so many of the things done today were repeating things we did last year.
"We were successful in working with the organisers of both demos, and that was a positive relationship."
Reporting, photos and videos by Elizabeth Fish, Daniel Ionescu, Emily Norton and Steve Smailes.
Watch our videos from the anti-mosque protest:
Watch our videos from the anti-racism demo: