February 5, 2014 4.26 pm
This story is over 100 months old
Lincoln accountants consolidate with new regional hub
Windsor House: Lincoln-based Streets Chartered Accountants, is getting ready to opens the doors to its new purpose built office suite,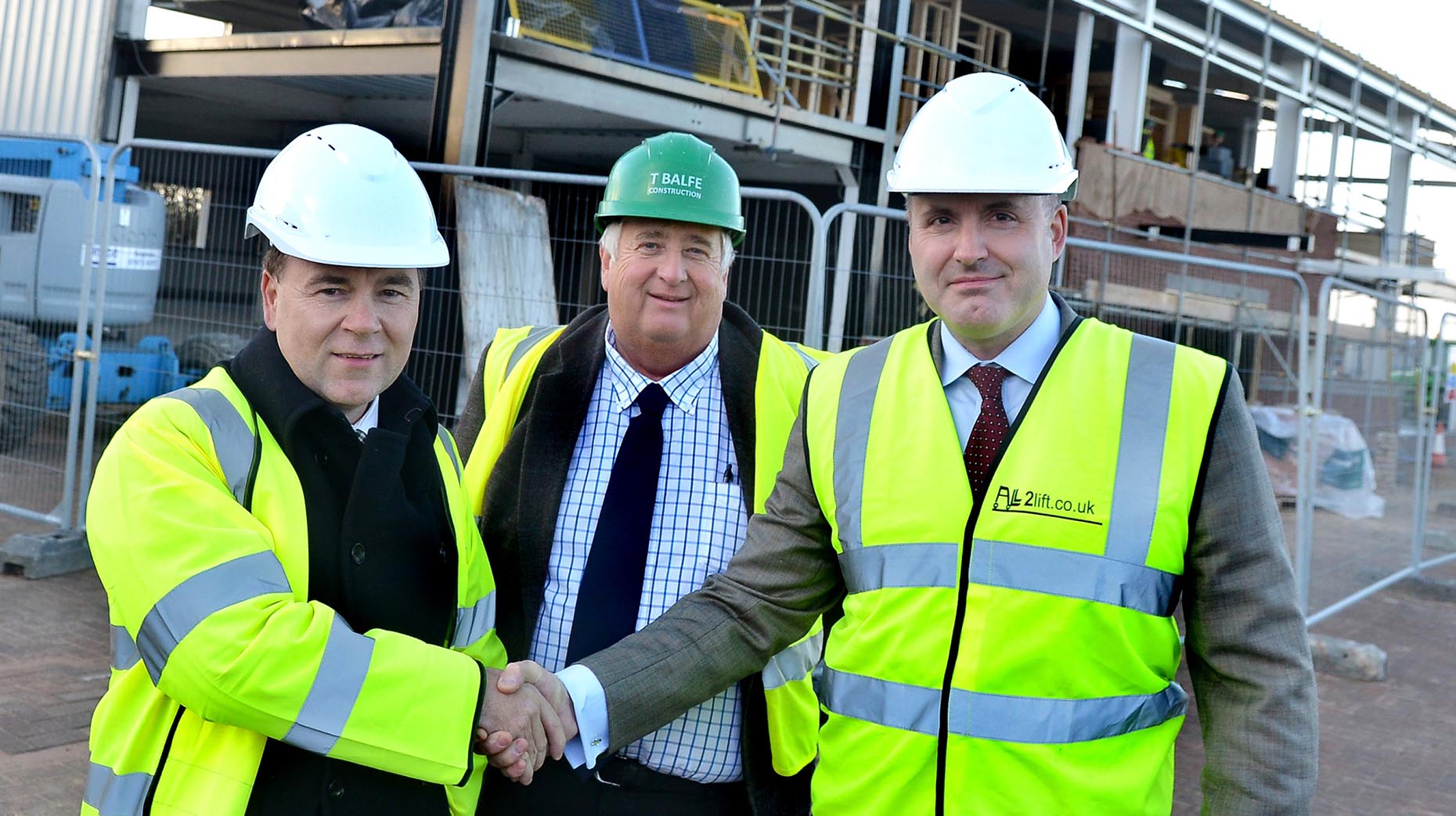 Lincoln-based Streets accountants will open a new business centre near Newark to seek commercial opportunities from the surrounding areas.
The new Streets Chartered Accountants office, which is hoped to become an East Midlands hub, will bring together a number of the firm's partners from across the region.
The centre, known as Windsor House, is situated at the A1 Business Park at Long Bennington, just south of Newark.
The accountants will open the new office on Monday, February 17.
From the new location Streets aim to gain good links to the immediate areas of Grantham, Newark, Nottingham and also Leicester.
Streets' Chairman and Managing Partner, Paul Tutin, commented: "We chose the A1 Business Park for a number of reasons; not least as it is becoming recognised as a key strategic location for enterprise with businesses.
"The new office is very exciting for us as we are able to bring together a number of the firm's partners, along with key staff to create a  new, vibrant and robust business centre that can realise the commercial opportunities from the surrounding areas.
"Also by capitalising on the use of the emerging digital technology and ICT Streets will also be able to look after the needs of the larger owner business along with corporate entities in Nottingham and Leicester that are seeking more specialist services and support."
Windsor House will be a new base for a number of accountancy partners including Mark Bradshaw, Chris Hubbard, Robin Lee and Robert Anderson.
Specialist tax advice will provided by Tax Partners Chris Connor, Paul Brophy and Richard Couchman with Corporate Finance work being looked after by Neil Gray, one of the firm's Corporate Finance Partners.
The firm's dedicated financial services arm Streets Financial Consulting plc will also be on hand to support individuals with financial planning, pensions and investments.
Whilst the new office will look after the needs of businesses from a range of sectors, it is anticipated that much of the growth will come from businesses in the engineering, manufacturing and logistics sectors.