February 5, 2014 12.03 pm
This story is over 117 months old
New Lincolnshire emergency care trialled
Saving lives in Lincolnshire: A new voluntary fast response care service has been launched in Lincolnshire to better emergency expertise.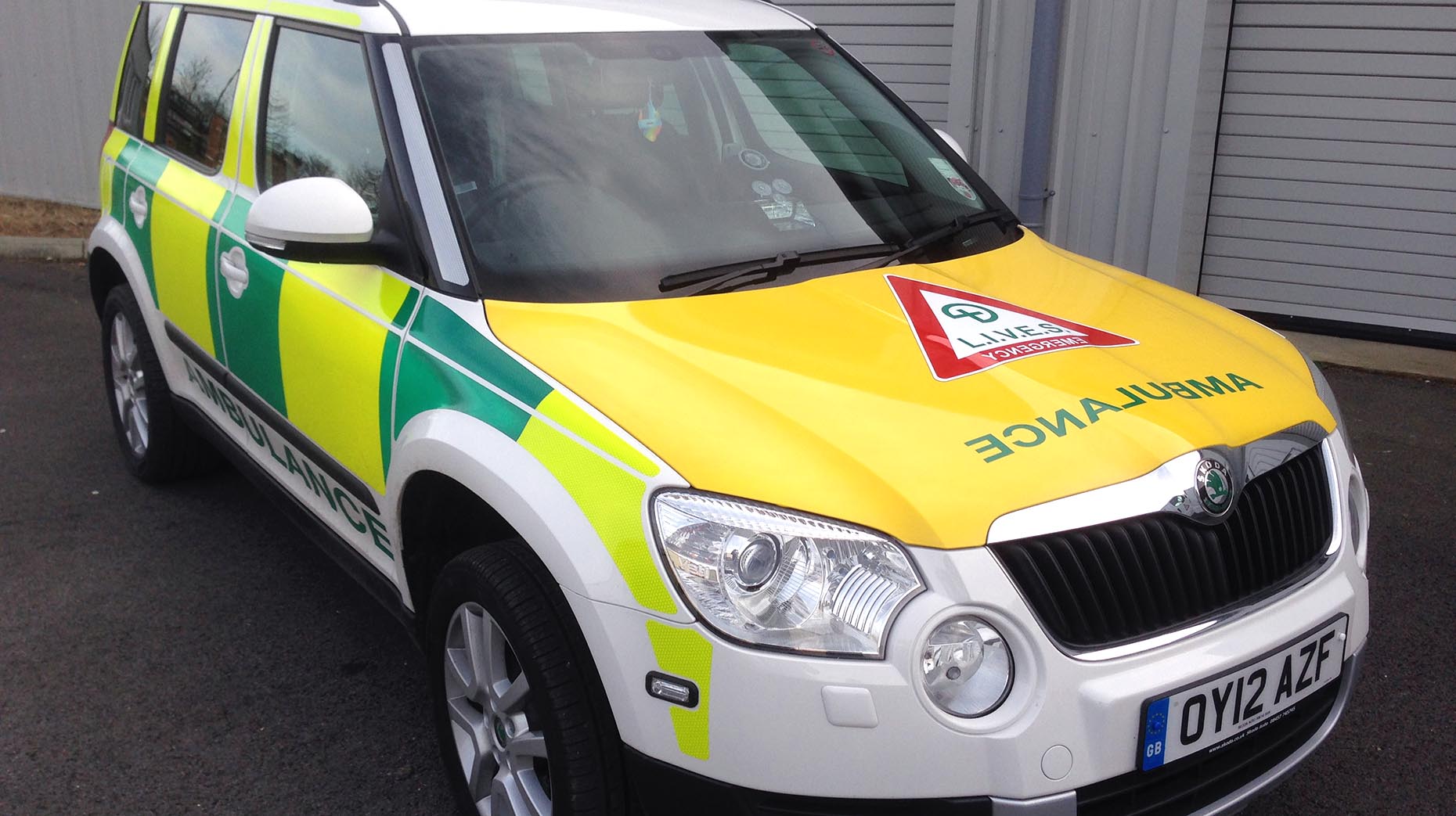 Lincolnshire Integrated Voluntary Emergency Service (LIVES) have launched a new emergency care team to provide a higher level of clinical expertise to patients.
The voluntary system has provided a volunteer Medic and First Responder service since the mid 1970s.
The new LIVES Care Team will operate in addition to the existing service, but will provide a fully qualified doctor or nurse alongside an emergency care assistant.
After a 13 week pilot period, the team will evaluate how the service can be further developed to provide the best pre-hospital critical care possible.
The initiative began on February 1, and will run on the Saturday of every week.
Stephen Hyde, from the LIVES Care Team, said: "The ability to provide a number of surgical procedures on location will mean a 30% greater chance of patient survival.
"We will be responding at the request of East Midlands Ambulance Service with a fully equipped rapid response vehicle.
"The scheme itself makes a lot of sense. The cost is minimal as it is run by volunteers and is an excellent addition to the air ambulance service, for example, as there isn't often the opportunity for the presence of a doctor on board.
"The service will cost around £50,000 per year. But cost per shift will depend on the equipment used.
"Our first shift went extremely well. We attended an incident involving patients affected by smoke inhalation. While the would have gone to A&E usually, we were able to treat them in their own home."
The LIVES Care Team are appealing for qualified volunteers to come forward to offer their services.
You can contact [email protected] for more information, or call 01507 525999.
Ambulatory Emergency Care extended
Meanwhile, a new major emergency scheme has been rolled out at Lincoln Hospital, offering urgent same day treatment for patients.
The Ambulatory Emergency Care (AEC) service will mean most people will not have to be admitted to hospital before gaining treatment.
Patients with certain conditions, such as mild asthma, falls, suspected blood clots, chest pains and skin infections who arrive via A&E or are sent by their GP will also be fast tracked for assessments and tests.
It is hoped that the scheme will free up hospital beds, leading to a reduction in waiting times.
Dr Ben Loryman, A&E Consultant at Lincoln, said: "This is a significant development for the hospital and the feedback we have received from patients so far has been extremely positive.
"The service is already having a measurable effect on the number of patients we are able to discharge.
"Since the unit launched we have been able to discharge over 400 patients most of whom would have been admitted to hospital otherwise.  As a result there has been a 12% reduction in admissions to the Medical Emergency Assessment Unit.
"The safety of our patients is paramount and we will only allow patients home on the same day if assessments have confirmed that their clinical condition does not require a stay in hospital."