April 18, 2014 7.58 am
This story is over 114 months old
American combat aircraft confirmed for Waddington Air Show
Special craft: A combat aircraft that had a turbulent 18 months will be back for a display at the Waddington Air Show.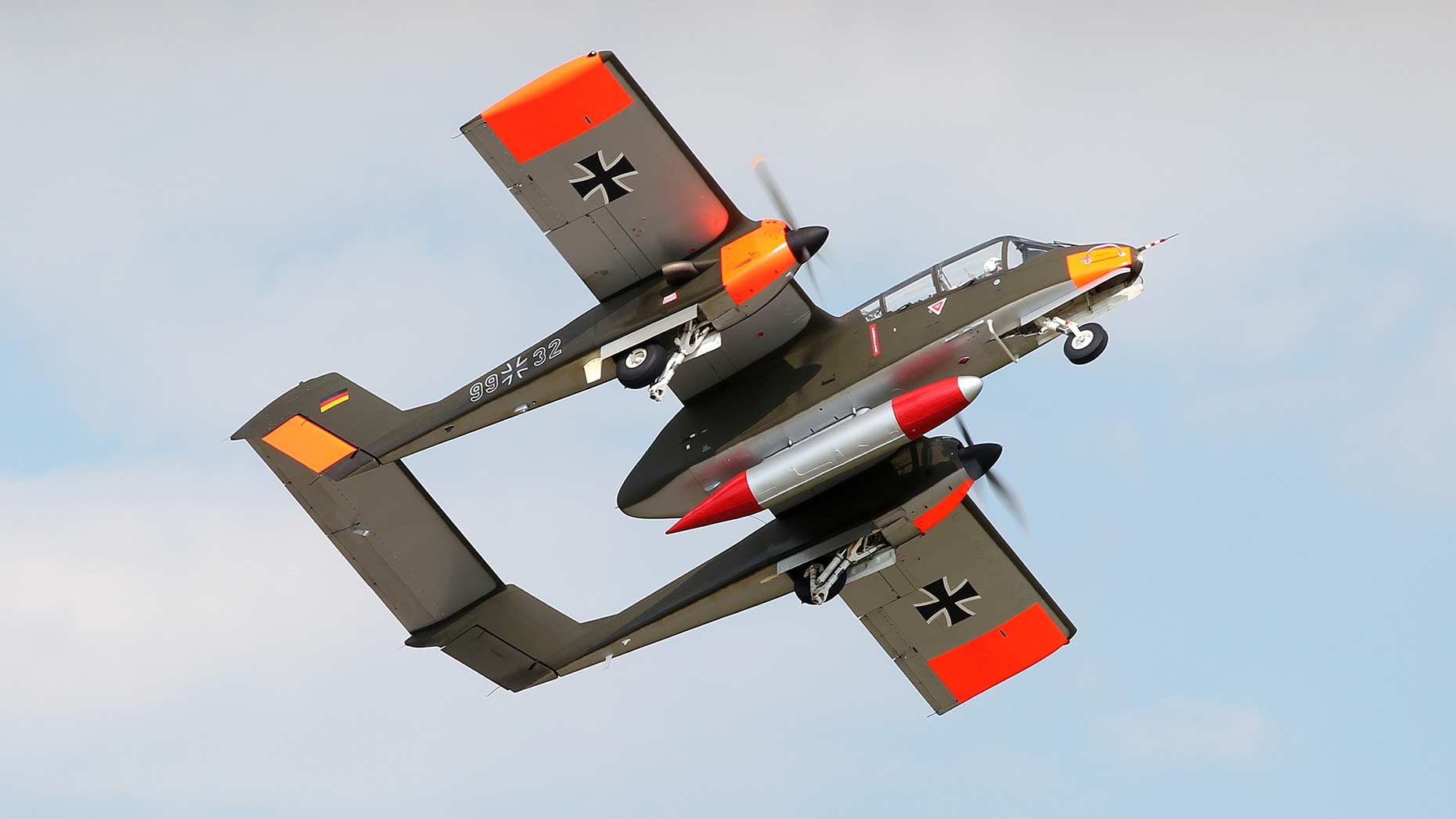 An American attack and observation aircraft from Belgium will fly in the skies above RAF Waddington for the 2014 air show.
The OV-10B Bronco Demo Team will display the North American Aviation Rockwell OV-10 Bronco.
It is a turboprop light attack and observation aircraft developed in the 1960s for counter insurgency combat.
Its primary mission was as a forward air control aircraft in the Vietnam war.
The aircraft is based at the Kortrijk-Wevelgem airport in Belgium, and the team centrally located in Europe.
The pilot for the display will be Tony De Bruyn, a CPL(A) holder with over 4000 flying hours experience, who's passionate about flying the Bronco and showing the airplane to its best advantage.
The display confirmation comes after a busy 18 months for the OV-10 Bronco team, as in July 2012 in Gloucestershire, the Bronco crashed and caught fire.
Tony De Bruyn was badly burnt, but slowly recovered, while the rest of the team worked to restore the Bronco for this year's display season.
De Bruijn said: "We are back! Following a challenging last two years Bronco Demo Team are very glad and honoured indeed to return to the RAF Waddington International Air Show with our newly restored Bronco.
"We are looking forward to meeting, talking and thanking the many, many people who have encouraged and supported us so well over the recent testing times."
Charles Skiera, the Deputy Display Coordinator, added: "It is a great privilege to welcome the return of Tony, the Bronco, and the team back to Waddington.
"The team's achievements, drive and personal determination to succeed in the face of such adversity is astounding. Their willingness to support the show both in the past and future is great and we are truly glad to see the team continue to prosper."
This year, the air show will celebrate a number of milestones, such as the Red Arrows' 50th Display Season, the 65th Anniversary of NATO, 70 years since the D-Day Landings and commemoration of the start of the First World War.
For tickets or more information about the show, visit the Waddington Air Show website.