April 18, 2014 8.15 am
This story is over 92 months old
Lincolnshire Police share advice to stop shed burglaries
Shed safety: As the warmer weather sets in, Lincolnshire Police offer tips on keeping garden sheds safe from burglaries.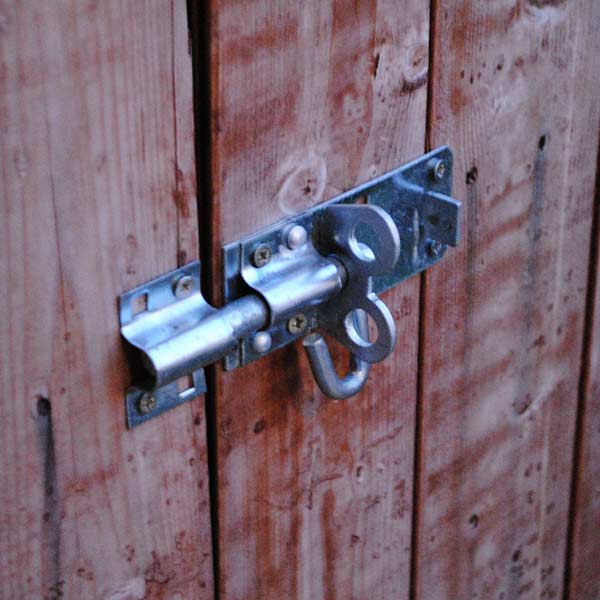 Lincolnshire police are offering tips for residents to keep their sheds safe, as the warmer weather sets in.
As the weather improves and more people spend time outside, so do opportunistic burglars.
Police say offenders go through people's sheds to look for items of any worth.
Officers state that a number of people put off reporting a shed burglary, but if they have more the information on break-ins it helps build a crime pattern and can even help identify a suspect.
Security advice for keeping a shed safe includes:
Try to prevent open access to your garden by having a locked gate, and remove or relocate climbing aids like wheelie bins.
Consider installing PIR type lights or low energy dusk to dawn sensor lights, and see how much natural surveillance there is.
Put your shed in a good location – although it is tempting to "hide" it at the bottom of the garden, this can make it more vulnerable.
Invest in a good quality closed shackle padlock but also remember that you need to have non-return screws or bolts to prevent hinges being removed.
If your shed has a window, consider adding a solid mesh inside the frame and invest in some form of screening (an old net curtain will do!).
Purchase a shed alarm, and add signage to the shed to advertise the fact.
Mark all the property stored in the shed so that it is identifiable. Overt marking is good on items such as tools and lawn mowers. Display stickers saying that your property is marked and traceable. You can also add a range of items to Immobilise.com, a free site for recording your property with serial numbers.
Register for the Lincolnshire Police Alert messaging system too.