April 17, 2014 10.31 am
This story is over 92 months old
New digital signage planned for Lincoln High Street
New signage: To improve visitor experience, Lincoln BIG want to install new digital signage in the city centre.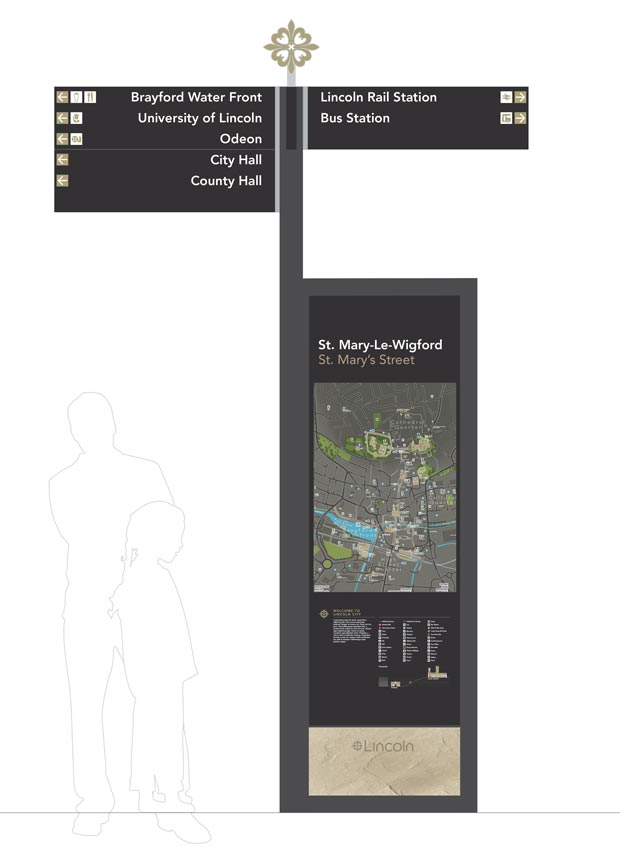 Lincoln High Street could soon be equipped with new visitor signage, including signs with digital technology built in.
The project, led by Lincoln BIG, would cost around £150,000 and aims to help visitor economy in the city.
There would be 18 new signs in total if planning permission is granted, and would be installed over the summer.
Digital signs would be placed in Cornhill, City Square and St Marks.
A survey from the University of Lincoln last year found 80% of people rated visitor information, information points, maps or signage in the areas as good.
Additionally, 93% of people surveyed would recommend Lincoln to family and friends as an enjoyable place to visit.
The signs are part of a larger project by Lincoln BIG to improve the visitor experience in the city.
The organisation launched the open top tour bus, support Visit Lincoln with funding, organise events in the city and extended the opening hours of the visitor information centre upon taking over control of the centre in 2010.
Since managing the centre on Castle Hill and altering the opening hours, the centre has seen a growth in income from under £30,000 to more than £100,000.
The centre is open for 34 hours per week during peak season and 23 hours for the rest of the year. However, due to the income growth, the centre can now be open for a minimum of 47.5 hours a week for seven days.
The number of visitors using the centre also rose from 73,810 in 2010 to 174,467 in 2013.
Lincoln BIG chief executive Matt Corrigan said: "The visitor economy is absolutely vital for Lincoln. It creates and secures hundreds of jobs, boosts the income of city centre businesses and grows the reputation of the city across the UK.
"We are delighted to be able to continue our investment in keeping that visitor economy buoyant and thrilled that our latest report shows the great strides we are making.
"On a strategic level we have helped launch and sustain the Visit Lincoln organisation and that plays a key role in promoting the city.
"But we don't intend to rest on our laurels. Keeping the city clean, vibrant, safe and financially successful is our focus and we will continue to look for new and innovative ways to improve it."