April 14, 2014 11.36 am
This story is over 114 months old
What to look for in a PR agency
Perfect pitches: Lava's Matt Hammerton explains what questions a client should be asking when choosing the right PR agency.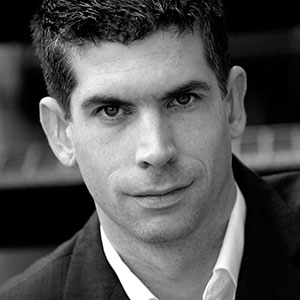 The last series of Mad Men airs on Wednesday night, and as a fan of the show who's been waiting for over a year for the next installment of Don Draper's adventures, I thought I'd watch the final episode of season six over the weekend.
The episode, In Care Of, featured a disastrous presentation by agency SC&P, to a potential client. At one point everything was going really well, but one story about Don's unsavory childhood ruined everything. This got me thinking about the fine line that exists between winning and losing pitches and what clients should be looking for in an agency when deciding who will design their next brochure or website or implement a PR or social media campaign.
I've written before about how to put together a shortlist of agencies but when you've invited them into to talk to you, what should you be looking for?
Previous experience
Has the agency worked in your industry or sector before? Have they worked for a competitor before or an organisation that's part of your supply chain? Can they bring contacts and relevant knowledge with them, which will help you? Has the agency got long and successful relationships with its clients, or does it have a high churn rate? If the agency has worked for lots of clients in a short space of time, you need to ask why. It might be they work on a project basis, but if they have a high churn rate then this can be a sign of making impressive pitch promises but failing to deliver.
Recommendation
Will any of the agency's clients (both current and previous) provide a reference or testimonial about how they performed? If not, why not? Recommendation doesn't just come from clients, you can get a feel for the quality of an agency by the number of awards they've won over the years, the case studies on the website and the work in their portfolio. In the case of PR activity, asking relevant journalists for the names of the agencies that constantly give them well written, timely and creative news is another way of sorting the wheat from the chaff.
Personalities
When an agency is pitching, remember the team want you to like them and want you to appoint them. Ask the people who come and talk to you if they will be the ones actually doing the work. Do you get the sense that they genuinely want to work with you, and do you like them? Could you have a coffee and a chin wag with them? It's going to be a hard slog if you don't like the people you're going to be working with.
Ideas
Creativity counts. Have the agency done their research, understood your objectives and requirements and then come up with some great ideas? You might not able to afford to do all of their ideas and some of the ideas might not be exactly what you're after, but would the ideas solve your problem? Could you refine the ideas they present and turn them into something that fits your organisation's culture and approach? How do they react when you give them some candid feedback on an idea during the pitch? Do they come up with an alternative plan there and then? Remember, all relationships take time to develop.
Trust
Ultimately, you need to be able to trust who you're working with as you'll be entering into (hopefully) a long-term partnership. If you can't trust the agency to deliver what they promise then the relationship will never blossom.
At Lava, we're quite selective about which new business opportunities we go for. Putting a presentation together is time consuming. We want to be known for delivering great work and great results. This will only happen if we share the clients' passion for their product or service, like them, and think there's an opportunity to do something that will deliver a fantastic return on investment.
In the last two months, we've been particularly busy with new business enquiries and presentations. I think we've won all but two of the pitches we've took part in. And whilst we'd like to have a 100% record, we're not too disappointed with the two presentations that didn't go our way. Why? Because the chemistry between us and the potential clients didn't feel right and if things don't feel good, then the relationship will never blossom.
You will no doubt notice that I haven't listed price in the list of factors you might want to keep in mind. Yes, it is a significant part of the selection process but there are reasons why some agencies charge more, just like there are reasons why a Mercedes is more expensive than a Kia.
If you've stated the budget in the brief, then the agencies that you will consider too expensive won't take up the opportunity and this will leave you with a shortlist of agencies that really want to work with you and think the financial reward on offer is really worth going for.
Hopefully by keeping these factors in mind, you and your colleagues will be able to select the right agency partner. It will be interesting to see how SC&P change the way they present to clients in Mad Men's final series!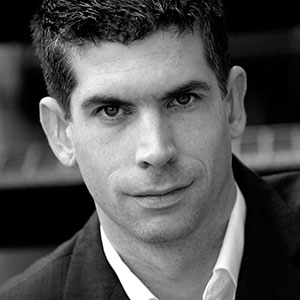 Matt Hammerton is managing director of Lava, an award-winning integrated marketing agency based in Lincoln. With 17 years' PR and marketing experience gained at PR Week Top 150 consultancies and in-house with a commercial radio station group, Matt has devised and led successful campaigns for a myriad of clients.