April 29, 2014 1.53 pm
This story is over 92 months old
Lincoln libraries opening hours cut by over a third
Library service cuts: Neighbourhood libraries in Lincoln will see opening hours cut by 40% per week on average from May 6.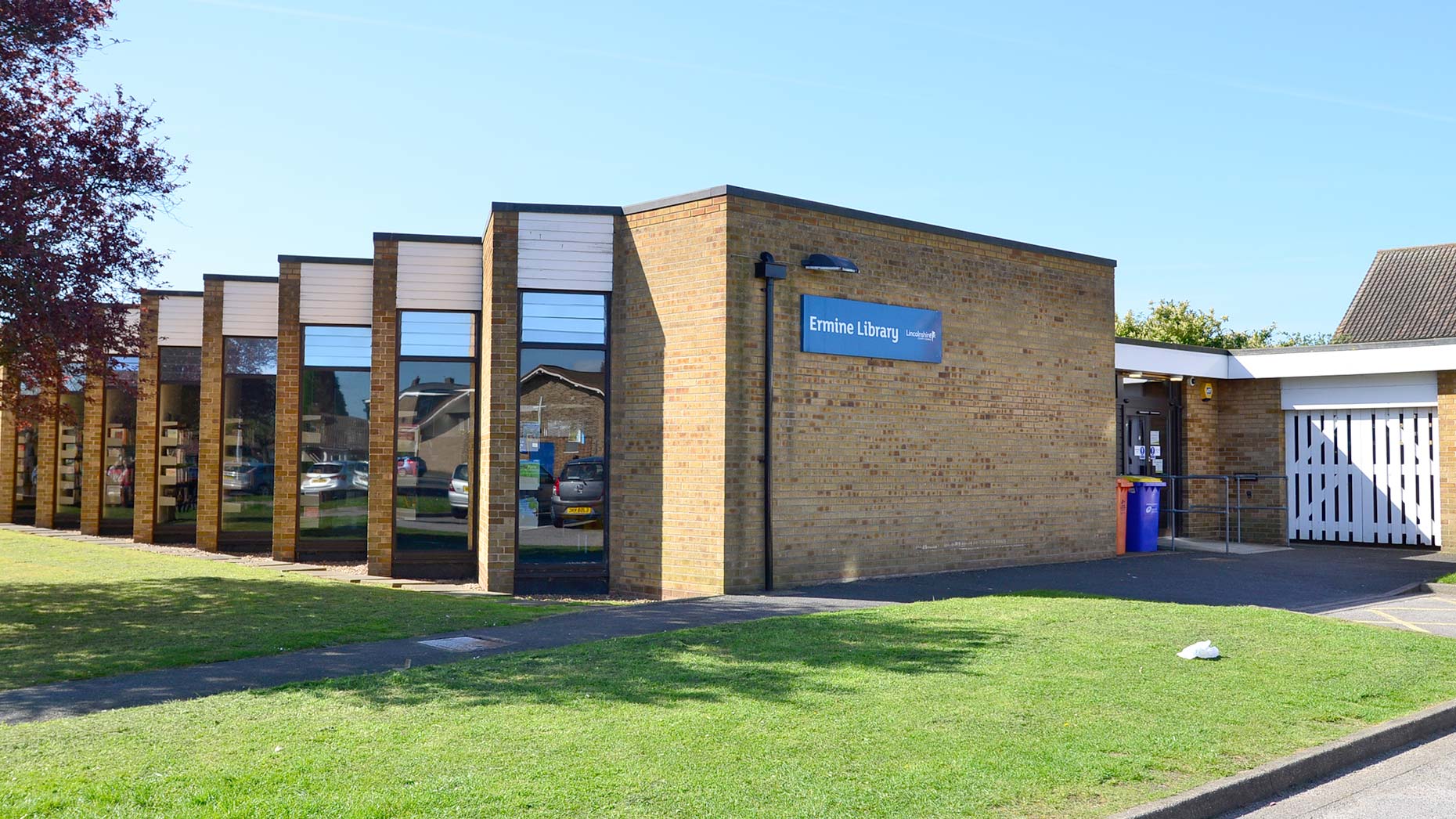 Neighbourhood libraries in Lincoln will see opening hours cut by 40% per week on average from May 6.
The amended service is part of Lincolnshire County Council's cuts to libraries across the county, meant to save around £2 million per year from its budget.
The County Council say this will offer better value for money and is "more tailored to local needs".
The original plans to cut library services were met with a opposition from campaigners, and in March 2014 a judicial review into the decision was approved by the High Court.
The County Council is working with a number of groups interested in setting up their own community hub, including a library service.
There are also seven areas bidding to create brand new facilities.
The council agreed to run the libraries at reduced hours, until they are ready to develop their own community hub.
Some 15 core libraries will be retained and the council will continue to provide free access to online services, including e-books, e-audio and e-magazines, the home library service, Listening Lincs and Bookstart.
The larger mobile libraries will also continue to stop at more than 220 communities across Lincolnshire.
Councillor Nick Worth, Executive Member for Libraries, said: "We wanted to give volunteers enough time to lay firm foundations for the future.
"Our existing community-run libraries, such as Saxilby and Waddington, have seen a great increase in opening hours, thanks to the efforts of volunteers.
"We hope to have all the new hubs, with their library offer, up and running by the end of March 2015."
He added: "One thing that was clear from the consultation last year was that rural communities valued their mobile services, and more than 100 additional stops were retained in our revised proposals."
Protest planned
Campaigners against cuts to Lincolnshire's library services have called for a protest outside Lincoln Central library on Free School Lane on May 6, from 8.45pm.
Campaigner Nick Parker said: "These cuts will have a damaging effect on workers who value the opportunity to use the library's services after they finish work.
"These cuts expose the lie that the changes will improve the service that we receive. We believe that they will have the opposite effect by reducing the service and I encourage everyone who values our library services to take a few minutes out of your day and join us on Tuesday morning on the day that the proposals will start to take effect."
New Lincoln libraries opening hours
Birchwood
Monday: 10.00 – 14.00
Tuesday: Closed
Wednesday: 10.00 – 14.00
Thursday: Closed
Friday: 13.00 – 18.00
Saturday: 10.00 – 13.00
Sunday: Closed
Boultham
Monday: 10.00 – 14.00
Tuesday: 13.00 – 18.00
Wednesday: Closed
Thursday: Closed
Friday: 10.00 – 14.00
Saturday: 10.00 – 13.00
Sunday: Closed
Bracebridge
Monday: Closed
Tuesday: Closed
Wednesday: 10.00 – 13.00
Thursday: Closed
Friday: Closed
Saturday: 10.00 – 13.00
Sunday: Closed
Bracebridge Heath
Monday: Closed
Tuesday: 10.00 – 13.00
Wednesday: Closed
Thursday: Closed
Friday: Closed
Saturday: 10.00 – 13.00
Sunday: Closed
Branston
Monday: 10.00 – 14.00
Tuesday: Closed
Wednesday: 10.00 – 14.00
Thursday: Closed
Friday: 13.00 – 18.00
Saturday: 10.00 – 13.00
Sunday: Closed
Cherry Willingham
Monday: 10.00 – 12.00
Tuesday: Closed
Wednesday: Closed
Thursday: 14.00 – 17.00
Friday: Closed
Saturday: 10.00 – 13.00
Sunday: Closed
Ermine
Monday: Closed
Tuesday: 10.00 – 13.00
Wednesday: Closed
Thursday: 13.00 – 18.00
Friday: 13.00 – 18.00
Saturday: 10.00 – 13.00
Sunday: Closed
Nettleham
Monday: Closed
Tuesday: 10.00 – 13.00
Wednesday: Closed
Thursday: Closed
Friday: 14.00 – 18.00
Saturday: 10.00 – 13.00
Sunday: Closed
North Hykeham
Monday: 10.00 – 14.00
Tuesday: 13.00 – 18.00
Wednesday: Closed
Thursday: Closed
Friday: 13.00 – 18.00
Saturday: 10.00 – 13.00
Sunday: Closed
Saxilby (Volunteer opening hours)
Monday: 10.00 – 19.00
Tuesday: 10.00 – 19.00
Wednesday: 10.00 – 19.00
Thursday: 10.00 – 19.00
Friday: 10.00 – 19.00
Saturday: 10.00 – 19.00
Sunday: 10.00 – 19.00
Waddington (Volunteer opening hours)
Monday: 9.00 – 13.00, 14.00 – 18.00
Tuesday: 9.00 – 13.00, 14.00 – 18.00
Wednesday: 9.00 – 13.00, 14.00 – 18.00
Thursday: 9.00 – 13.00, 14.00 – 18.00
Friday: 9.00 – 13.00, 14.00 – 18.00
Saturday: 9.00 – 12.30
Sunday: Closed
Washingborough
Monday: Closed
Tuesday: Closed
Wednesday: 15.00 – 18.00
Thursday: Closed
Friday: Closed
Saturday: 10.00 – 13.00
Sunday: Closed
Welton
Monday: 10.00 – 14.00
Tuesday: 13.00 – 18.00
Wednesday: Closed
Thursday: 13.00 – 18.00
Friday: Closed
Saturday: 10.00 – 13.00
Sunday: Closed
Library Tier 1/2
Lincoln Central
Monday: 9.00 – 17.00
Tuesday: 9.00 – 17.00
Wednesday: 9.00 – 17.00
Thursday: 9.00 – 18.00
Friday: 9.00 – 17.00
Saturday: 9.00 – 16.00
Sunday: Closed