May 28, 2014 3.24 pm
This story is over 114 months old
Homemade Lincoln chutney goes on sale in Co-op stores
Chunky chutney: A chutney made in a house in Lincoln is now on sale in Lincolnshire Co-op stores.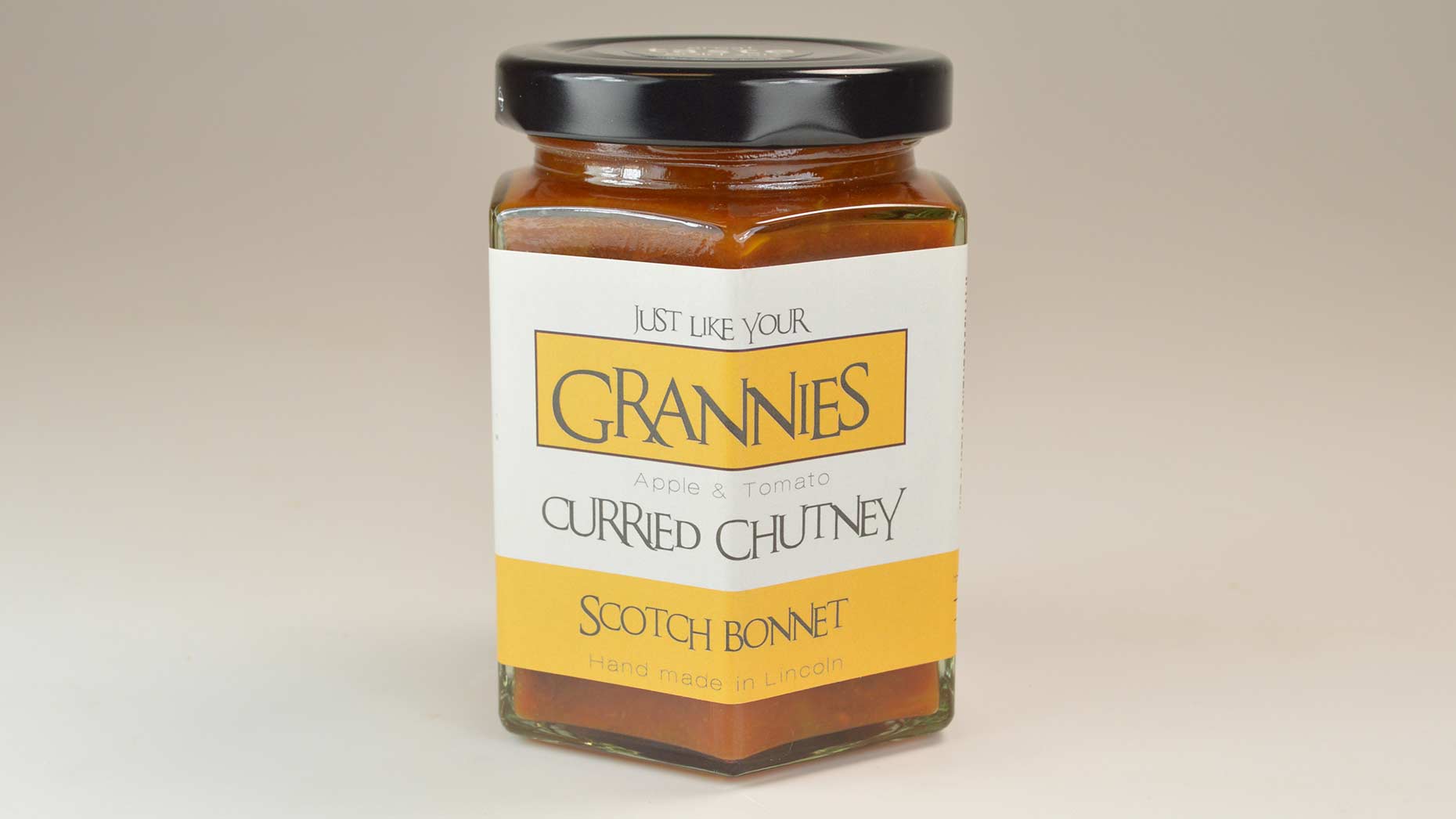 A chutney made from scratch in a Lincoln residents' kitchen can now be purchased at Lincolnshire Co-op stores.
Just Like Your Grannies chutney is produced by David Esberger in Lincoln, and the Co-op chose his Scotch Bonnet Curried Chilli variety to sell in stores.
The chutney won a Great Taste Award in 2012, and is made from red tomatoes, Bramley apples, carrots, sultanas, scotch bonnet chillies, ginger and spices.
All of the items in the chutney are sourced locally if possible, including the Bramley apples bought from local gardens.
He said: "Bramley apples make the best sauces and chutneys. I've had them from Lincoln and Swinderby and I'm always looking for people who have trees in their gardens with fruit they want to sell."
David Esberger makes Just Like Your Grannies chutneys in his kitchen at home, using a speciality oven.
His double oven fits 100 jars in for sterilising, and a large hob ring seats a chutney pan big enough for a whole batch.
It takes him around four hours to produce, jar and label a batch of 100 jars of chutney.
He also cuts his vegetables by hand so he can control the portion and chunkiness of the chutney, and stirs by hand.
He started making chutney several years ago, and Just Like Your Grannies came to be after a friend suggested he sell it.
He added: "Scotch Bonnet Curried Chilli chutney won't blow your socks off. It has been delicately blended with ginger to have more subtlety than you might expect and it's more about the flavour than the heat.
"It goes with cheese, cold meats, chips, a bit of pork pie if you like, all sorts really."
The chutney is available in all 77 Co-op stores, or as a set of three in David's online shop for £7.50 of three jars.