May 20, 2014 3.47 pm
This story is over 91 months old
Lincolnshire flood response team in Balkans rescue 62 people
Flood support: Lincolnshire firefighters deployed to the Balkans to help with serious flooding have rescued more than 60 people.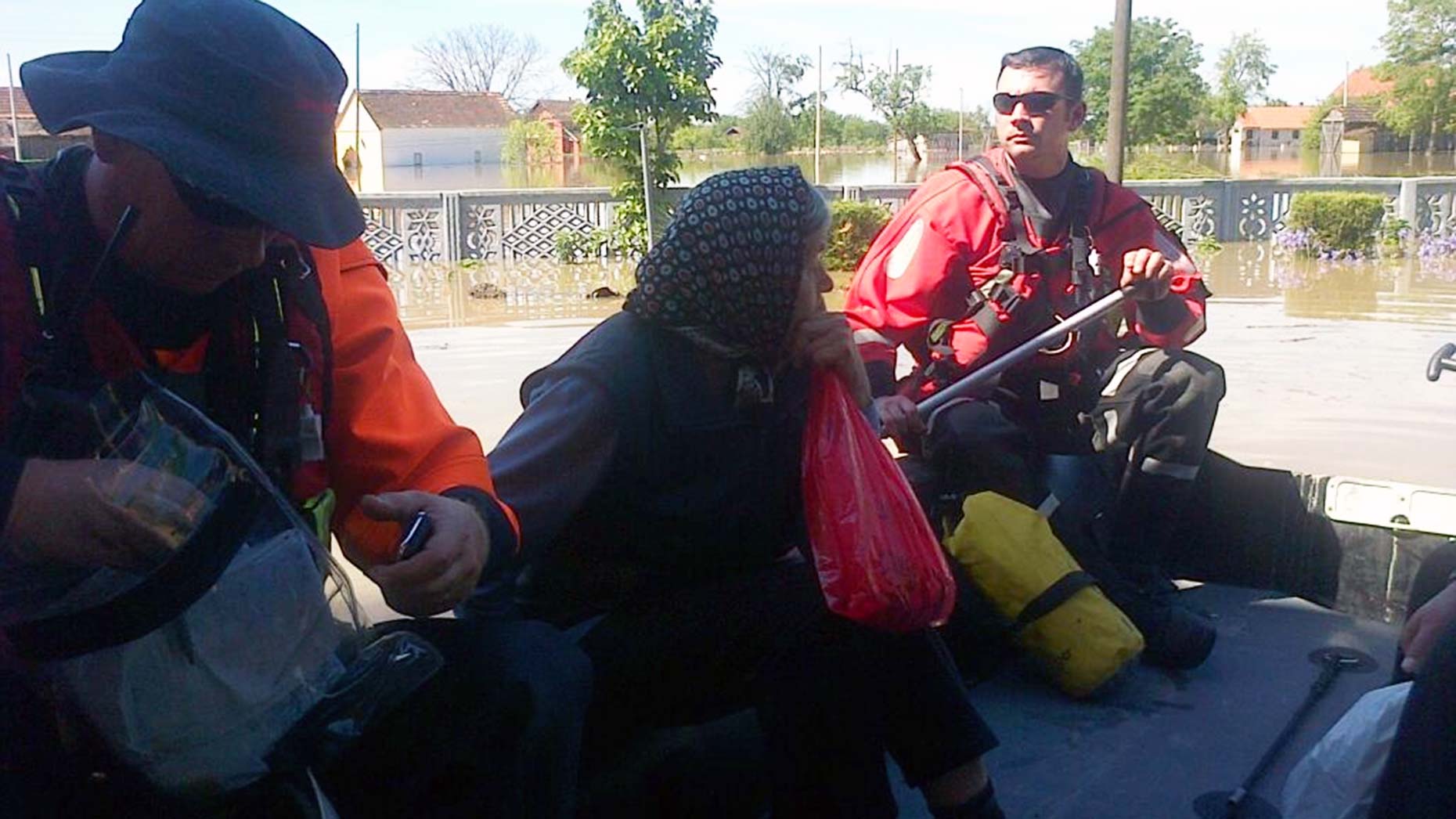 Lincolnshire's International Search and Rescue (ISAR) team have rescued 62 people on their mission in the Balkans.
As previously reported, the rescue team of seven was deployed to assist with serious flooding in Bosnia and Herzegovina.
They joined forces with 33 other firefighters from Cheshire, Greater Manchester, Hampshire, Merseyside, West Midlands, Mid and West Wales and West Sussex to help affected communities.
The team went out with boats and equipment on May 20, undertaking 42 rescues in the process, helping 52 people. They also helped 10 people on their first day, May 19.
The team searched over 16 sq km of waterlogged terrain in 35-degree heats, rescuing people from flood water with depths of over 2.5 metres in low level places.
They also delivered food and water to those who choose to stay in the heavily affected areas.
The team said that they "encountered a number of vulnerable people who have been trapped in their homes and are unable to swim to safety due to the distances involved. They also have little water or food."
Flooding is widespread but receding, they said.
According to the ISAR team, local residents are also grateful of the help they have received from the service. So far the team are fit and well and in good spirits.
At least 44 people are known to have died as a result of the flooding across Bosnia and Serbia, with death tolls expected to rise.