June 20, 2014 11.30 am
This story is over 90 months old
Illegal cigarettes seized from North Hykeham caravan
Illegal cigarettes: A number of illegal and not-duty paid tobacco products were seized this week from a caravan south of the city.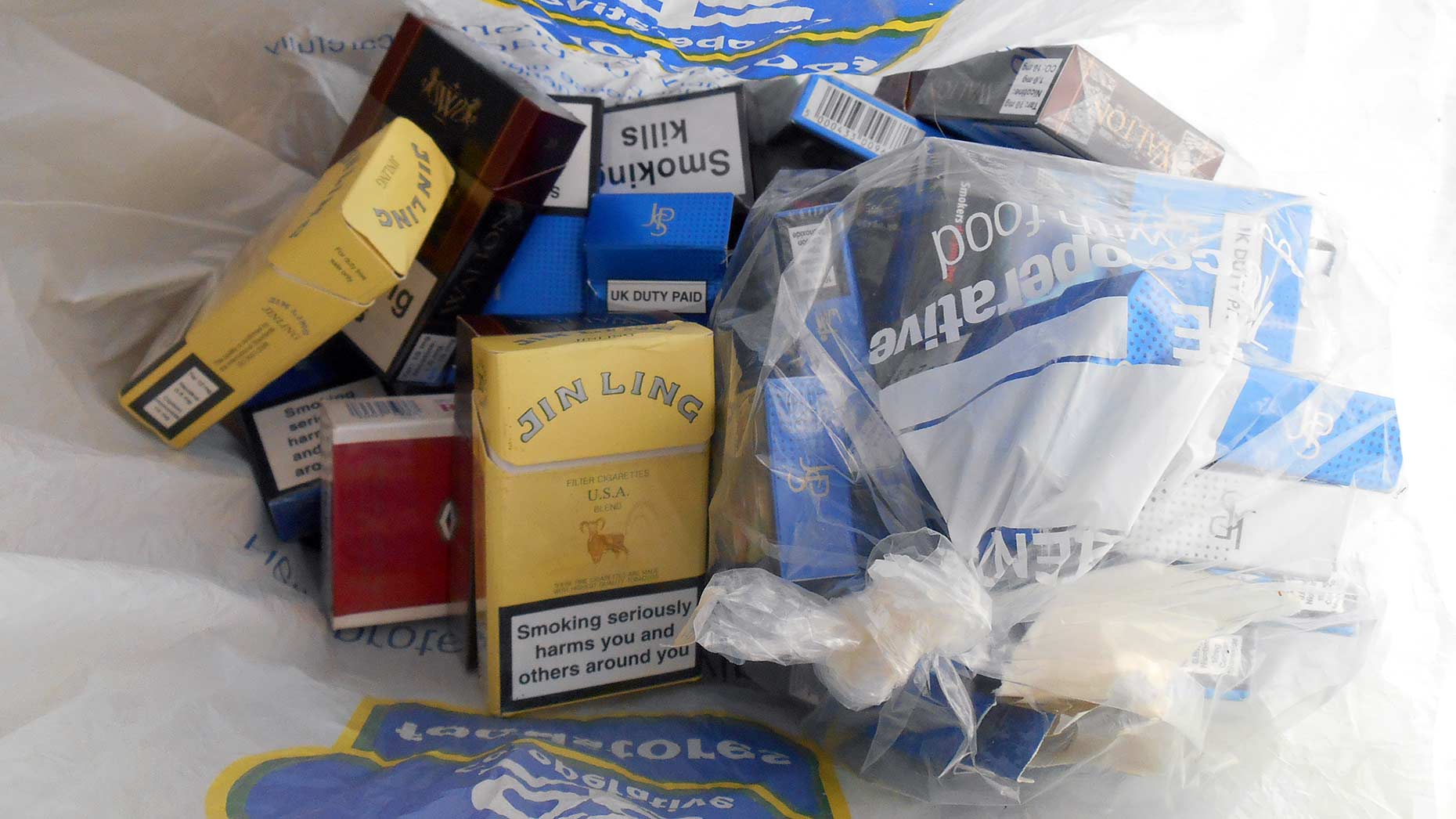 Lincolnshire Trading Standards have seized cigarettes and hand rolling tobacco from a south Lincoln resident allegedly selling them to school pupils.
The resident was apparently selling the products to pupils from a caravan in Meadow Farm Caravan Park on Chapel Lane in North Hykeham.
They were caught after Trading Standards and Lincolnshire Police carried out a test purchase on Tuesday June 17, where a 15-year-old was able to buy a packet of not-duty paid cigarettes.
The seller was arrested and the vehicle searched — 140 illegal cigarettes and 850g of foreign hand rolling tobacco were confiscated.
Empty packets were also found, which indicated individual cigarettes were being sold on to young people.
Amongst the empty packets were two packs of Jin Lings, which are an illegal brand and very dangerous.
Kirsty Toyne, senior officer for Lincolnshire Trading Standards, said: "It is totally unacceptable and against the law to sell cigarettes in this manner to anyone – especially to young people who are under the age of 18.
"The products that we have taken are illegal because they haven't paid taxes on them and many had foreign labels, which are illegal as they don't display the UK safety warnings.
"It was also extremely worrying that we found Jin Lings there too as these cigarettes do not self-extinguish and therefore do not meet the safety requirements to be legally sold in the UK."
If residents believe they have seen illegal, fake or duty free goods being sold to customers, call Crimestoppers on 0800 555 111.