June 6, 2014 11.07 am
This story is over 90 months old
Lincoln couple and their staffie walk 192 miles for charity
Walkies for charity: A Lincoln couple and their rescue dog are completing a 192-mile walk for charity.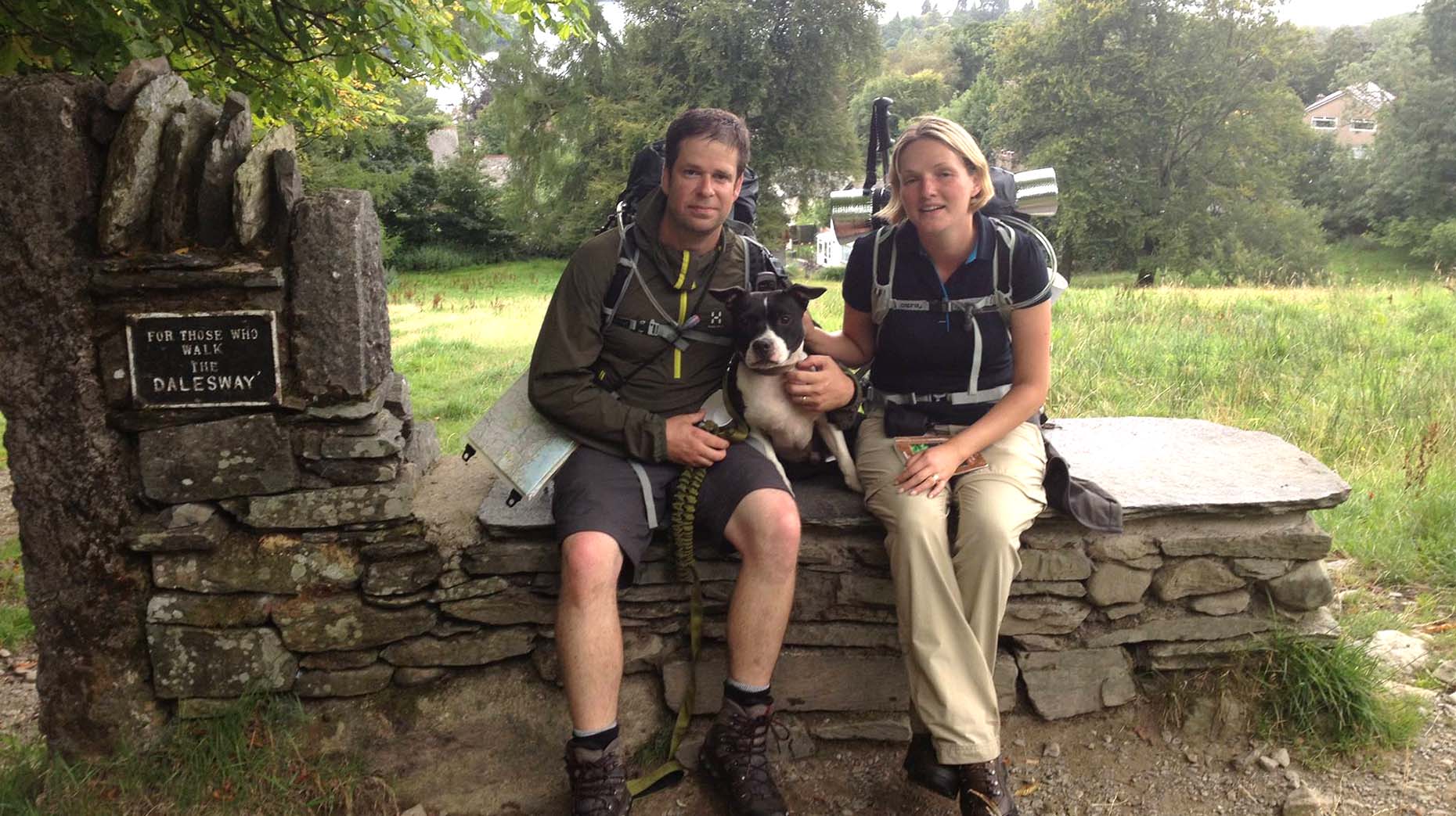 A Lincoln couple are doing a coast to coast walk alongside their rescue staffie Snoop for 192 miles – all in aid of two dog rescue charities.
Phillippa and Marc Strowger, and their four-legged friend, set off from the shores of The Irish Sea in St Bees on May 31 and have made their way through the Lake District, the Yorkshire Dales and the Yorkshire Moors in the days since.
The trio from Eagle, Lincoln, have managed to raise over £3,000 so far through their blog and Facebook page and are hoping to rally an even bigger total by the time they reach The North Sea at Robin Hoods Bay, North Yorkshire in a few days time.
The two charities benefiting from the money raised are Happy Staffie Rescue (where the pair found Snoop) and the local Halfway Home Dog Rescue.
The two-week walk has seen the couple lug all their belongings to a differnt place of rest each night and they have funded all accommodation themselves.
Phillippa Strowger said: "As avid animal lovers we have decided to raise money for two charities that are very close to our hearts.
"We got Snoop from Happy Staffie Rescue in November 2012 and started doing loads of walks with him, we then decided that we would like to try and raise money for dog rescue.
"It's been really hard work, we are carrying everything so Marc's rucksack is about 15kg and mine about 12kg.
"Snoop also has a rucksack which he carries water, poo bags and treats.
"Both charities rely heavily on donations to help with the cost of vet bills, food, kennelling etc and need all the help they can get to carry on helping dogs in need.
"The hardest part so far has been day 3 and 4, both in the Lake District. I lost two toe nails and one of my shoulders cracked and started to bleed from the weight of the pack.
"Snoop has made loads of new friends along the way, he's got sponsorship from some people he's met and he's also had comments that people can't believe a Staffie is doing this sort of thing.
"It is great as I think it's changed people's perceptions of the breed too."
If you wish to make a donation to either charity supported by the cause, you can do so but visiting their Happy Staffie Rescue Just Giving page, or their Halfway Home Dog Rescue form.