June 10, 2014 2.06 pm
This story is over 90 months old
How Lincoln would've been obliterated in a nuclear war
Cold War history: Declassified government documents reveal that Lincoln would have been in fallout zones for a number of nuclear bomb targets.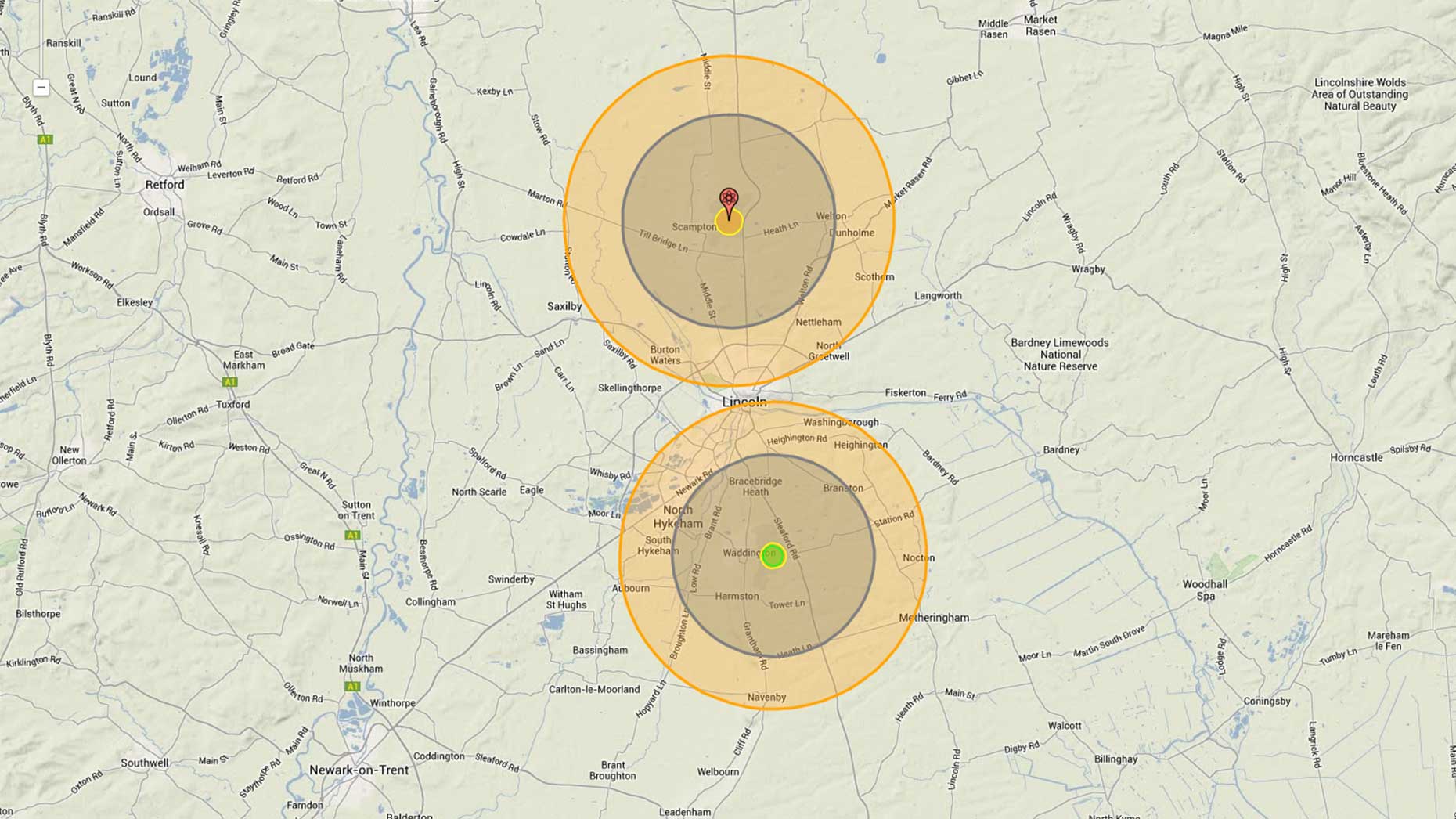 Lincoln and the surrounding areas would have been completely destroyed in the event of a nuclear strike during the Cold War, newly-released historic documents indicate.
In "top secret" UK government documents from the 1970s, which have since been declassified and stored by the National Archives, RAF bases in Lincolnshire made up six of 106 Soviet nuclear targets during the Cold War.
According to the documents, RAF Waddington, RAF Scampton, RAF Conningsby and RAF Cranwell would have been nuclear strike targets, with Lincolnshire naval communications bases also under threat.
While Lincoln itself was not one of targets, the 5-mile thermal radiation radius resulting from bombing nearby bases would cause serious third degree burns among people in the city, while nearby villages would be completely destroyed by the air blast radius.
Third degree burns extend throughout the layers of skin, and are often painless because they destroy the pain nerves. They can cause severe scarring or disablement, and can require amputation.
The Soviet Union made the UK a target in the 1970s because it was part of Nato's military structure.
Other targets included a variety of cities such as Cambridge, Sunderland, Nottingham, Leicester and Kidderminster in addition to most notable locations.
However, researchers dispute Whitehall's megaton estimates and locations, believing that targets such as power stations had been omitted.
To be safe from a nuclear attack in the UK, the best places to flee to would be Tighary in Scotland, Aberystwyth in Wales or Brighton or Oxford in England.
A spokeswoman for the Ministry of Defence said: "These are historical records and like many other documents released every year by the National Archives have little or no relevance to the present day."
[button url="http://robedwards.typepad.com/files/probable-nuclear-targets-1972-national-archives.pdf" title="National Archive doc"]View the archived documents[/button]