June 25, 2014 3.11 pm
This story is over 90 months old
Lincolnshire Children's Festival returns to the city
Summer entertainment: Children across the county will showcase a variety of performance art in Lincoln shopping areas next month.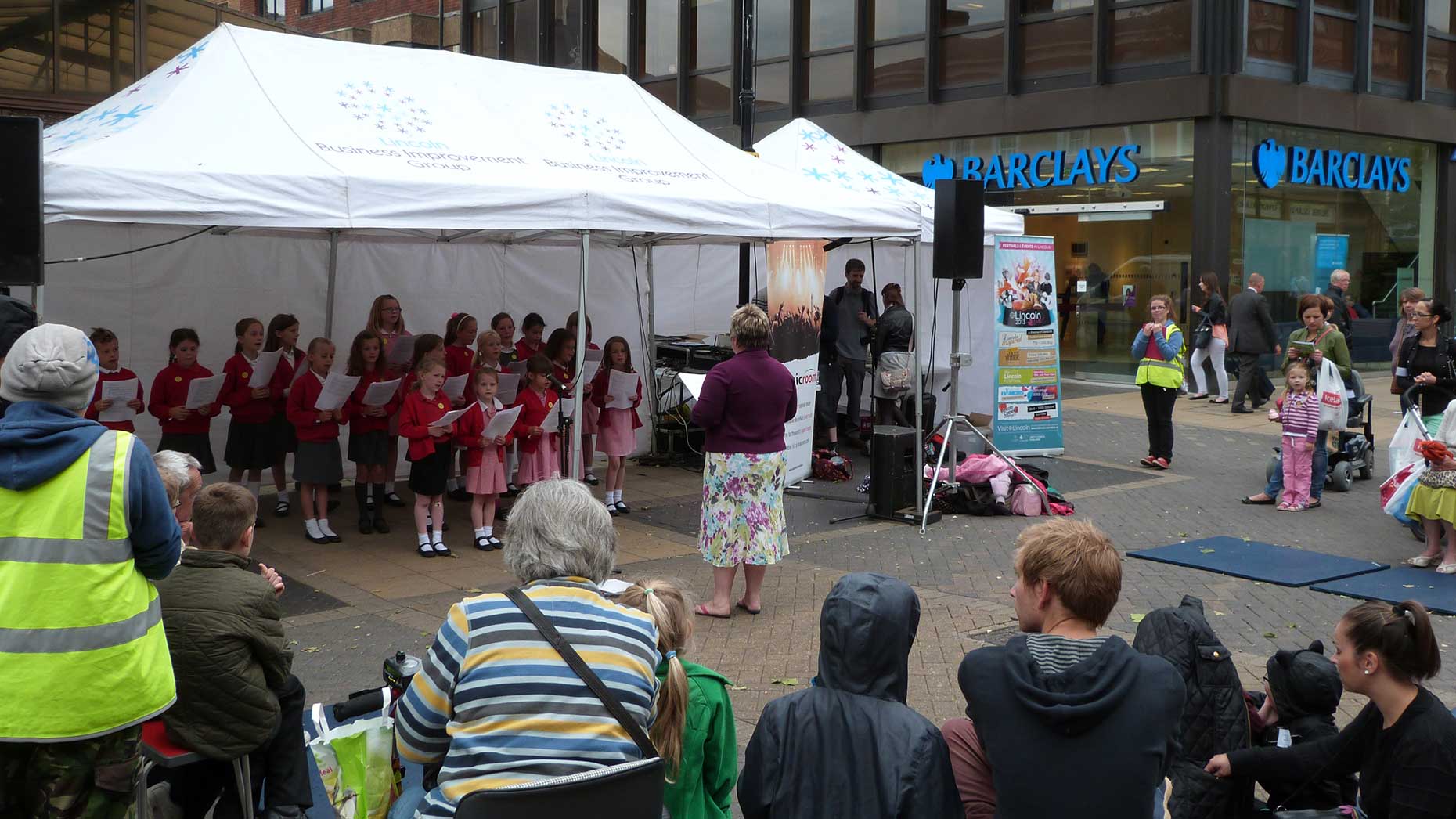 Children across the county will be putting on a variety of shows for shoppers in Lincoln for the ninth Lincolnshire Children's Festival.
The annual festival, which runs from June 30 to July 4, features young people from 30 primary schools singing, dancing or acting around the city.
Presently, the children are finishing a range of pieces, from songs, dances, mini dramas to orchestral pieces and excerpts from school productions.
The performance will take place at Speaker's Corner (June 30 and July 1), St Benedicts Square (July 2 and 4) and Castle Hill (July 3).
Performances take place from 10am to 1.30pm each day, with each school getting 30 minutes to do its own performance, then another 30 minutes to watch another school's work and half-an-hour in a drama workshop with the Back Garden Drama Company.
The event is organised by Lincoln BIG, an organisation which aims to improve resident and visitor experience in the city but working alongside businesses and various partners.
Lincoln BIG Events & Promotions Organiser Rachel Hanson said: "We've got schools from across Lincoln and further afield, including Bourne, Grasby, Stickney and Willoughton, taking part and, excitingly, our line-up includes schools which have never taken part before.
"Lincoln BIG provides schools with the necessary stage area, along with a sound system and sound technicians.
"That means they can just turn up and really enjoy concentrating on their performance."