June 11, 2014 1.42 pm
This story is over 90 months old
Managing the network: A future for our railways
Better rail links: David Harding-Price explains how re-nationalising rail networks might not be the only solution to improve Lincoln trains.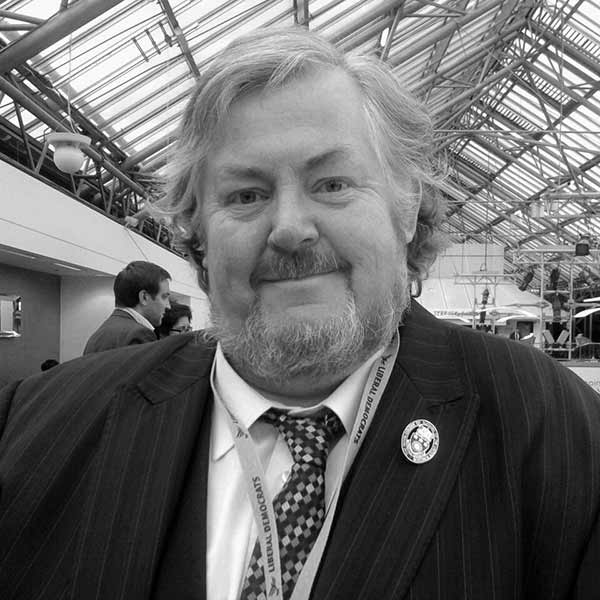 I regularly spend time travelling around the country as part of my role in the Royal College of Nursing, most of my time travelling on the rail network. In some places the network works, but here in Lincoln, more needs to be done to give us the rail network our city deserves.
Some people call for renationalisation, similar to how East Coast franchise is run now. This would mean that as rail franchises ended, they would be incorporated back in to the national network and not given back into private hands.
However, simply renationalising the railways will not sort out the problem of connectivity, so let us look at different alternatives, which could hopefully address the city's needs.
One possibility is to look at extending further licences to "open-access" operators. These operators do not run as a franchise, but purchase individual slots on the rail network, allowing them to serve parts of the country that some of the mainline franchises neglect.
Some examples of these are Grand Central, who run direct services from Sunderland and Bradford to London, and First Hull Trains who serve Hull with direct trains to the capital. Both of these companies use the East Coast mainline and are the only open access operators currently in operation.
The main advantage to extending the open access operators means increased competition on the network.
Currently, competition stops when the franchise is awarded, so places like Lincoln are at the mercy of the single company, which runs the franchise when it comes to determining the services our city receives, despite hard lobbying from politicians, businesses and residents.
Open-access operators could serve routes of which there is a demand and provide increased competition to the franchise operator, pushing up standards and with a bit of luck pushing down prices, leading to a better service the commuter or leisure traveller.
We also need to think about the network as a whole and ask the question: "Is it being used to its best potential?" I currently do not think it is. The franchise system as it is now restricts the activity of a company to a geographical area, whereas many rail passengers travel across these franchise boundaries.
Greater flexibility should be introduced in bidding for routes, especially those that would cross franchise boundaries. Take for example trains from Lincoln: passengers often have to change at several stations to complete onward journeys to other destinations, even to some nearby places like Boston and Derby.
Allowing greater flexibility in the franchising would enable operators to serve more destinations, linking Lincoln to Birmingham via Nottingham, or Manchester via Sheffield would be entirely feasible, and would greatly increase our connectivity.
On a grander scale, I would like to see the line through Lincoln between Peterborough and Doncaster (the East Coast avoiding line) being used to provide a better service between Lincoln, London and the North, and provide destinations in Lincolnshire such as Gainsborough and Sleaford with services to the capital. The line has recently been upgraded to be able to take more freight services, but I believe that passenger trains could easily run along the line, providing better connections, and taking pressure off the main line.
A future built around improving our rail network is key as the numbers of passengers continue to increase; simply calling for nationalisation will not solve the rail network's problems – we need to explore creative options on how to make the rail network work for our city.