June 26, 2014 12.50 pm
This story is over 90 months old
Road closures scheduled for Waddington Airshow
Traffic restrictions: Visitors to the Waddington Air Show have one last chance to purchase tickets online and 6 days of road restrictions have been set.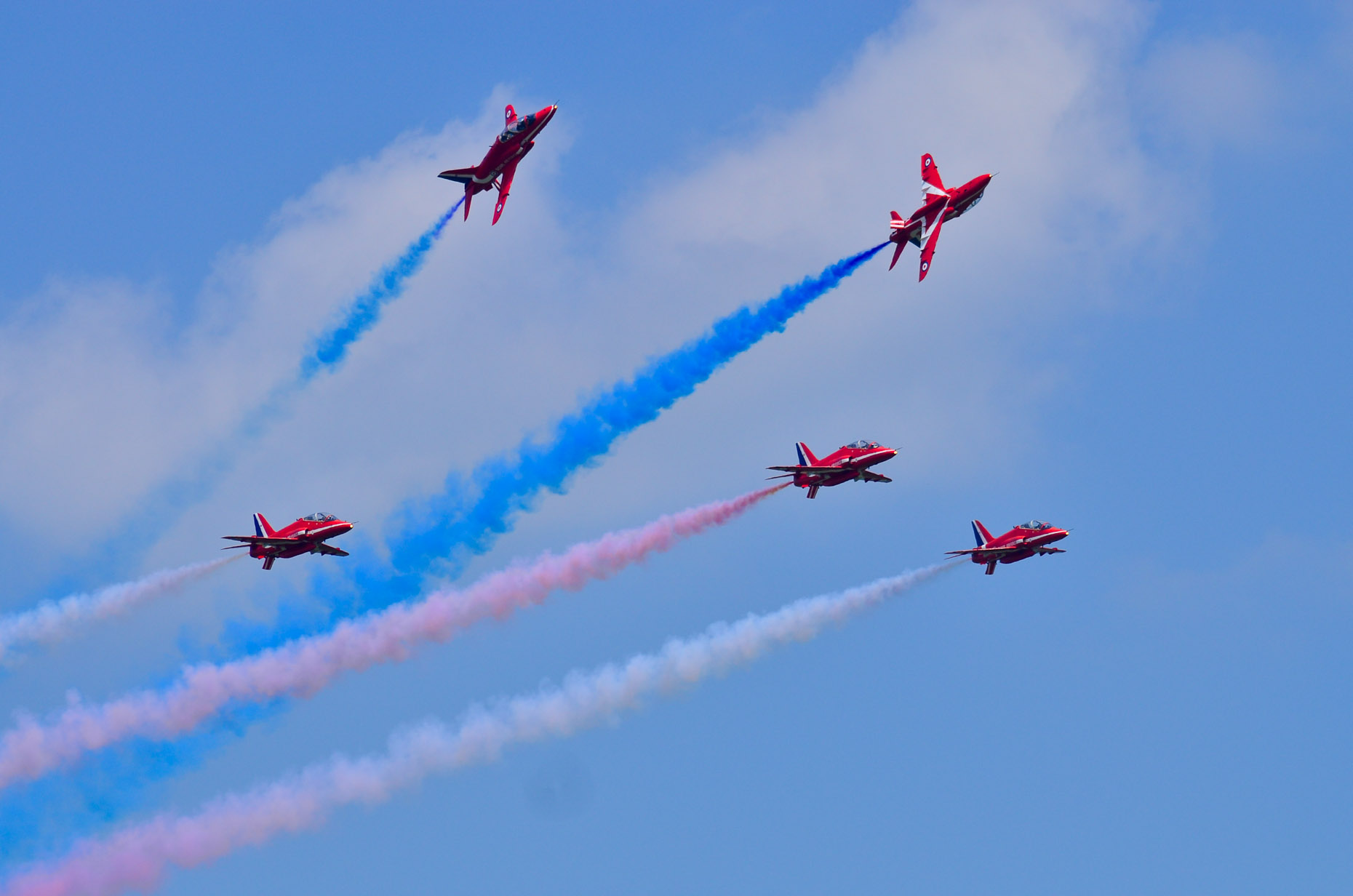 While June 26 is the last day for purchasing Waddington Airshow tickets online, those travelling across the county between July 3 and July 8 should prepare for a route of temporary traffic restrictions and road closures.
Traffic restrictions
Necessary traffic restrictions will be in force for 6 days surrounding the Waddington Airshow (July 3 to July 8).
Arrangements will be made by Lincolnshire County Council to enable pedestrians to access premises in the affected areas.
40mph Speed Limit in place on:
A15 (From Heath Lane/Dunston Heath Lane to Bloxholme Lane, Bracebridge Heath)
No Waiting/Loading At Any Time Order (Including Verges) in place on:
A15 (Bloxholme Lane, Bracebridge to B1178 Tower Lane)
A607 (Pottergate Close, Waddington to Bracebridge Heath)
A607 (Mere Road, Waddington to Heath Road, Coleby)
A607 Navenby Village
B1178 Tower Lane/White Lane (A15 to the A607)
B1178 (A15 to B1178)
Hilltop/Tinkers Lane, Waddington (Manor Lane to A607 Grantham Road)
Bloxholme Lane, Branston (A15 to B1178)
Vicarage Lane, High Street and Church Lane, Harmston Village (A607 to High Street)
One Way Order in place:
High Dyke, Waddington (Between A607 & RAF gates)
One way towards RAF (until 14.00 Hrs)
One Way traffic towards the A607 during the exit phase
(Traffic flow to be altered by staff on site as & when necessary)
Road Closure Orders in place on:
A607 (Southbound only at Tinkers Lane junction)
A15 (Bloxholme Lane to B1178)
A15 (Heath Lane to Canwick Road)
A607 (A17 to A15)
B1178 Tower Lane (A607 to A15)
B1202 Heath Lane (A607 to A15)
Pottergate Road (A607 to A17)
B1188 Canwick Road
B1188 Canwick Hill
B1131 Canwick Avenue
Mere Road
High Dyke
Tinkers Lane
Barr Lane
Restrictions will be implemented as and when required during this period.
The popular annual air show will focus on the following themes: Commemoration of the onset of the First World War, 65th Anniversary of NATO, 70th Anniversary of D Day and the 50th Display Season of the Red Arrows.
A seven-hour flying display will feature the Red Arrows, the Battle of Britain Memorial Flight, the RAF Falcons freefall parachute team and many more military and civilian aircraft from the UK and around the world.
Peter Dickson, who's voice is famed from shows such as The X Factor, Family Fortunes, All Star Mr and Mrs, The Price is Right and Michael McIntyre's Comedy Roadshow is making a return to the show.
Online and phone ticket orders can be processed until 5pm on June 25 and organisers are warning that ticket sales may not be available on the day.
Advance tickets will still be available from selected Morrison supermarkets and HSBC banks until Friday, July 4. The list of participating outlets is available on the website.
If you have any queries, or require further information, please contact the Greater Lincoln & Gainsborough Highways Division on 01522 782070.