June 3, 2014 11.31 am
This story is over 90 months old
Twitter-responsive garden to grow at Lincolnshire Show
Social garden: A garden which only blooms with social media interactions will be on display at this year's Lincolnshire Show.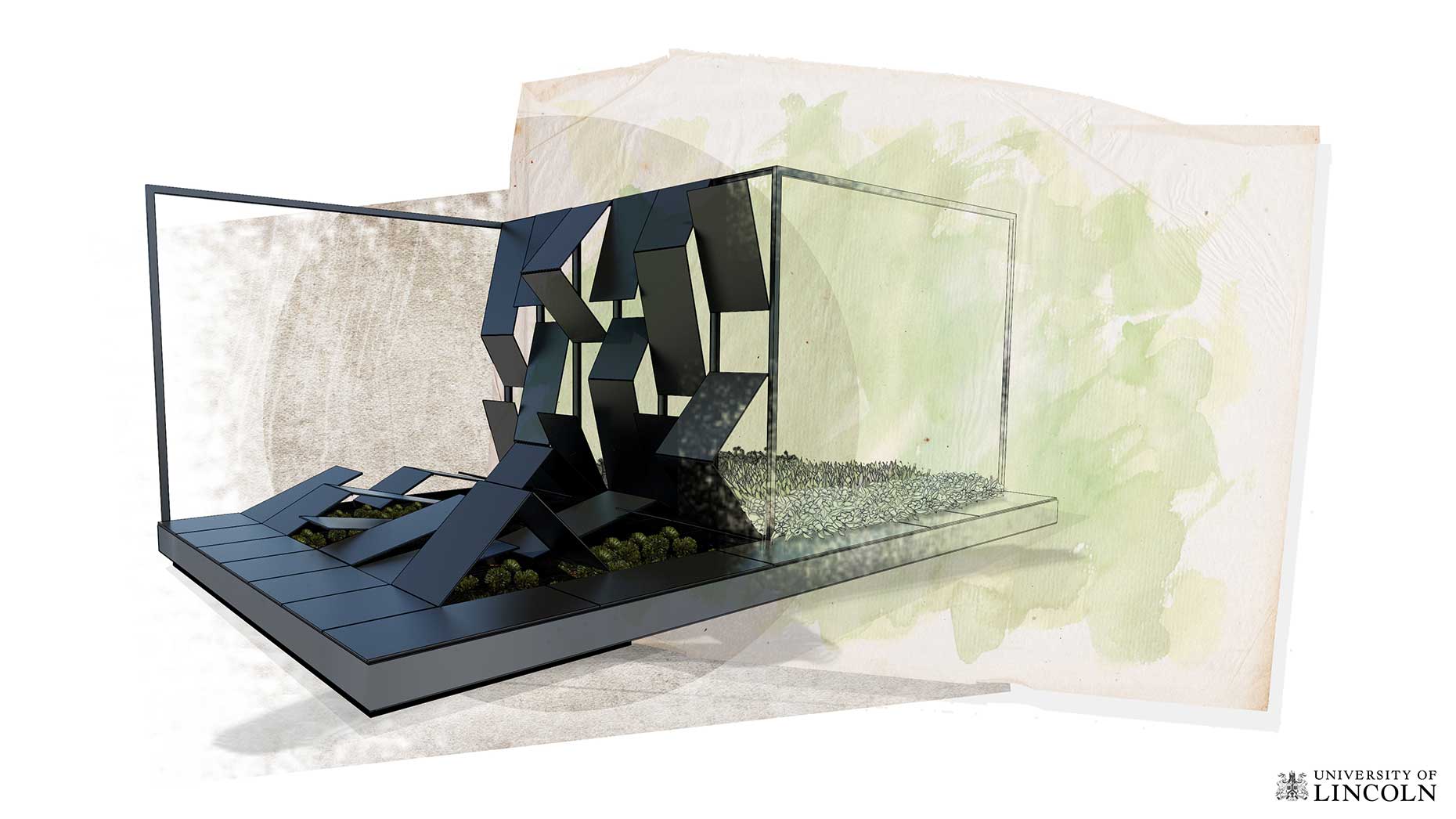 An award-winning interactive garden by the University of Lincoln will come to life at this year's Lincolnshire Show.
The university's social media garden, which won a gold award at last year's Chelsea flower show, will use Twitter to open out its garden on June 18 and 19.
The "live garden" works by concealing part of the plants behind an autonomous-panelled screen.
When people tweet with the "#lincsshow" hashtag, the panels open out, revealing more of the garden.
People will also receive an image of the garden tweeted back to them.
The garden aims to explore how social media data can be linked with real space, and using the data to make interesting visualisations.
Richard M Wright, Senior Lecturer in the Lincoln School of Architecture, developed the construct, together with fellow academic Barbara Griffin and students Andy Hayeselden, Nicholas Sharpe and Liam Bennett from the University's School of Architecture.
He said: "The garden essentially points to a future in which buildings could modify themselves in response to monitoring our emotional state via social media.
"For example, if we feel like wearing a big cosy jumper and sipping a cup of boiling hot soup, it will turn the temperature down and open a window.
"Buildings may also begin to reflect the mood of a populace by changing colour or shape, constantly remapping our perception of our urban environment, with façades becoming animated, reflective and mobile in response to communal desires and emotions.
"The fact we decided to retain the structure's raw metal appearance is a tangible reminder of Sheffield's industrial past, changing and weathering as a result of the environment."
The STAN project will be making its first public appearance at the Garden Up horticultural event in Sheffield on June 7 and 8.
Amelia Highfield, Marketing Manager for the Lincolnshire Show, said: "We feel really privileged to have been chosen by the University of Lincoln to set this unique garden up on the show ground for members of the public to enjoy.
"It is ground-breaking in the terms of how technology is used. We want to encourage the members of the public to get tweeting and hash tagging to see their views and thoughts on the show displayed live in this amazing garden."
The garden is also sponsored by horticultural experts Crowders from Horncastle. The seventh generation family-owned business provided the plants for the garden.
Robert Crowder said: "This is a fascinating and unique research project and we're more than happy to be able to support Lincoln University and Lincolnshire's award winning home grown talent.
"We've supplied a variety of our plants to showcase the installation and we really hope that tweeters get behind the #Crowders hashtag to reveal as much of the garden as possible."