July 29, 2014 4.59 pm
This story is over 95 months old
Councils band together to pay for better Lincoln to Nottingham trains
CastleLine: County and district councils are pledging money for the £700k cost to improve the frequency and speed of trains between Lincoln and Newark.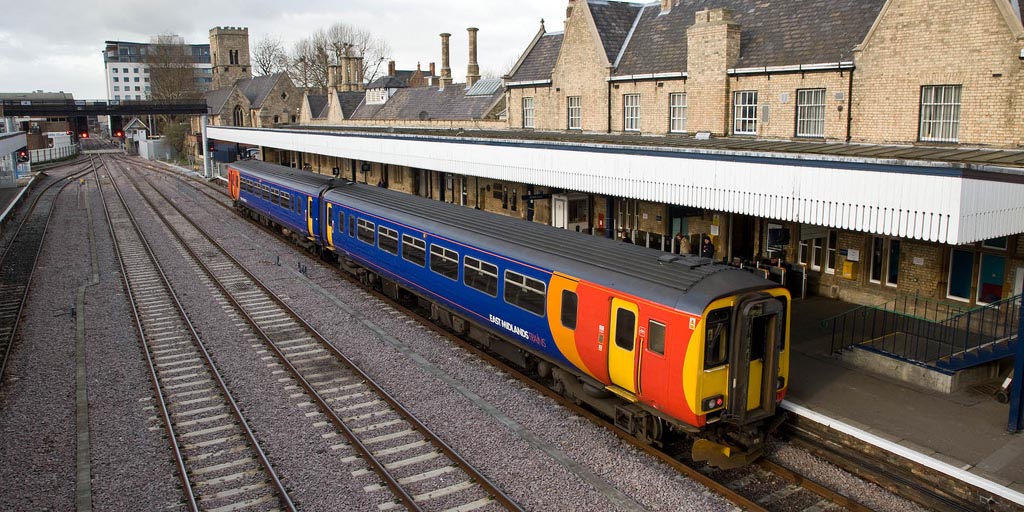 County and district councils are pledging money towards the £700,000 yearly cost to improve the frequency and speed of trains between Lincoln and Newark.
The CastleLine initiative will see Lincolnshire County Council, the City of Lincoln Council, Nottinghamshire County Council and other authorities raise money to put towards better train connections.
The councils and Local Enterprise Partnership (LEP) have committed a combined £205,000 per year for three years to trial the scheme, which would require more than £2.1m in total.
If successful, the partnership will lobby for the improved service to be funded by the Department of Transport (DfT) and franchise post 2018.
The City of Lincoln Council was first to approve £10,000 per year for the next three years to go towards the scheme.
Lincolnshire County Council is expected to contribute £60,000 yearly towards the scheme, and so is Nottinghamshire County Council.
The proposed service would deliver an average reduction in journey times of around 7 minutes eastbound and 3 minutes westbound for Lincoln.
It would also double the frequency for Hykeham, as well reduce journey times.
Newark, Carlton, Burton Joyce and Fiskerton, Bleasby, Thurgarton and Rolleston would also benefit from increases in the number of trains running under the project proposals.
East Midlands Trains would use its only spare train and carriages for the extra services.
Ian Kitchen, Transport Policy Manager at Lincolnshire County Council, said: "This investment enables us to get more services into Hykeham Station, as well as reducing the journey time between Lincoln and Nottingham on some services.
"A number of organisations have already declared their willingness to contribute money towards this, and we just need to secure the support of the Department for Transport for the scheme to go ahead.
"It's difficult to give a timescale at this stage but if everything goes well improvements could be in place sometime in 2015," he said.
Neil Cuttell, Regeneration Manager for the City of Lincoln Council, added: "The rail project proposes to not only improve rail speed times but also make appropriate improvements to infrastructure and services."
An East Midlands Trains spokesperson said: "Since East Midlands Trains took over the franchise in 2007, we have invested over £30m in train refurbishments and £40m in station improvements and we continue to do more.
"However, a long standing aspiration we have always had for Nottinghamshire and Lincolnshire has been to improve the train service and the timetable east from Nottingham.
"In partnership with a number of local authorities, we have been developing proposals to provide an improved train service for passengers travelling between Nottingham and Lincoln.
"We welcome the funding from the City of Lincoln Council and Lincolnshire County Council, however the additional services do depend on a wider package of funding that is still to be finalised. East Midlands Trains, along with many local authorities, are continuing to work on this."
A Department for Transport spokesperson said: "The importance the railways have for Lincoln and its local economy is well recognised.
"This is an interesting offer and detailed work is now being undertaken by the DfT to examine these proposals," he added.