July 15, 2014 2.47 pm
This story is over 112 months old
Lincoln travel agent visits Frank Sinatra's home for magazine shoot
Lucky winner: A city travel agents won the chance of the lifetime, getting to visit Frank Sinatra's home for a industry magazine's cover shoot.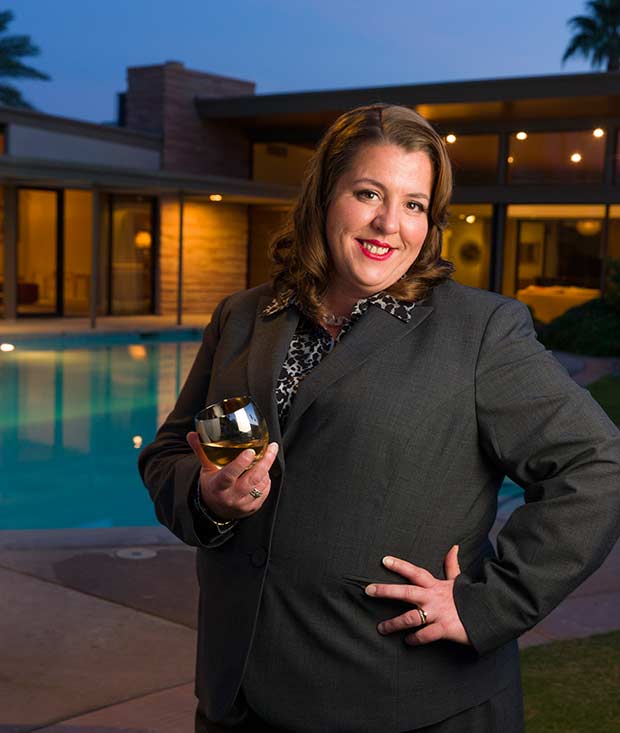 A lucky Lincoln travel agent got the chance of a lifetime after wining a competition in an industry magazine.
Dawn Wilson from Imp Travel entered Travel Weekly's "Cover Stars" competition, which invites travel agents in the UK to apply with a photograph and why they should win.
The prize is a five-night trip to various locations as well as featuring on the front cover of the magazine, with only 12 winning spots available.
Dawn was one of the lucky winners of the competition, who jetted off to the US for her cover shoot.
She said: "I think that I mentioned in my write up that I would give the stylists a run for their money! I enter lots of competitions and have been very lucky, but as they say, you have got to be in it to win it and I had nothing to lose!
"As you can imagine I was absolutely thrilled when I was called to say that I had won a place."
Dawn was flown first class to Southern California, visiting Huntington Beach, Palm Springs and Santa Monica.
Once there, the group were shown around shopping outlets, where they were gifted their outfits for the photoshoot.
She added: "I have never been to the States and certainly never flown upper class before so it was a real treat, and it was just a taster of the treatment that we were to enjoy throughout the trip.
"The generosity of the sponsors throughout was incredible — we were not only hosted by luxury hotels, but we were gifted luggage, jewellery and goodie bags as well as our outfits which were used for the shoot."
The shoot itself for Dawn took place in a very significant person's home in Palm Springs: Frank Sinatra's.
"My Photo shoot in the Sinatra House in Palm Springs was just surreal," she said "Throughout the house there are formal and informal photos of all the great stars of yesteryear, there is even a crack in the en suite sink where he threw a bottle at Ava Gardner!
"The photographer was brilliant, he made the photo shoot such fun, and when he said that we were off to the bedroom I got a fit of the giggles, but I loved the photos he took there: me on Frank Sinatra's bed!"
She concluded: "It really was a trip of a lifetime and has really opened my eyes to the diversity of Southern California. I have already been able to use this new knowledge to assist our clients at Imp Travel too!"
You can see Dawn on the cover of Travel Weekly as well as read an interview with her by reading the online magazine.