August 6, 2014 3.03 pm
This story is over 88 months old
Growth plan highlights Lincoln's potential
Growth on the agenda: An ambitious plan to drive economic growth over the next 20 years in Lincoln has been launched.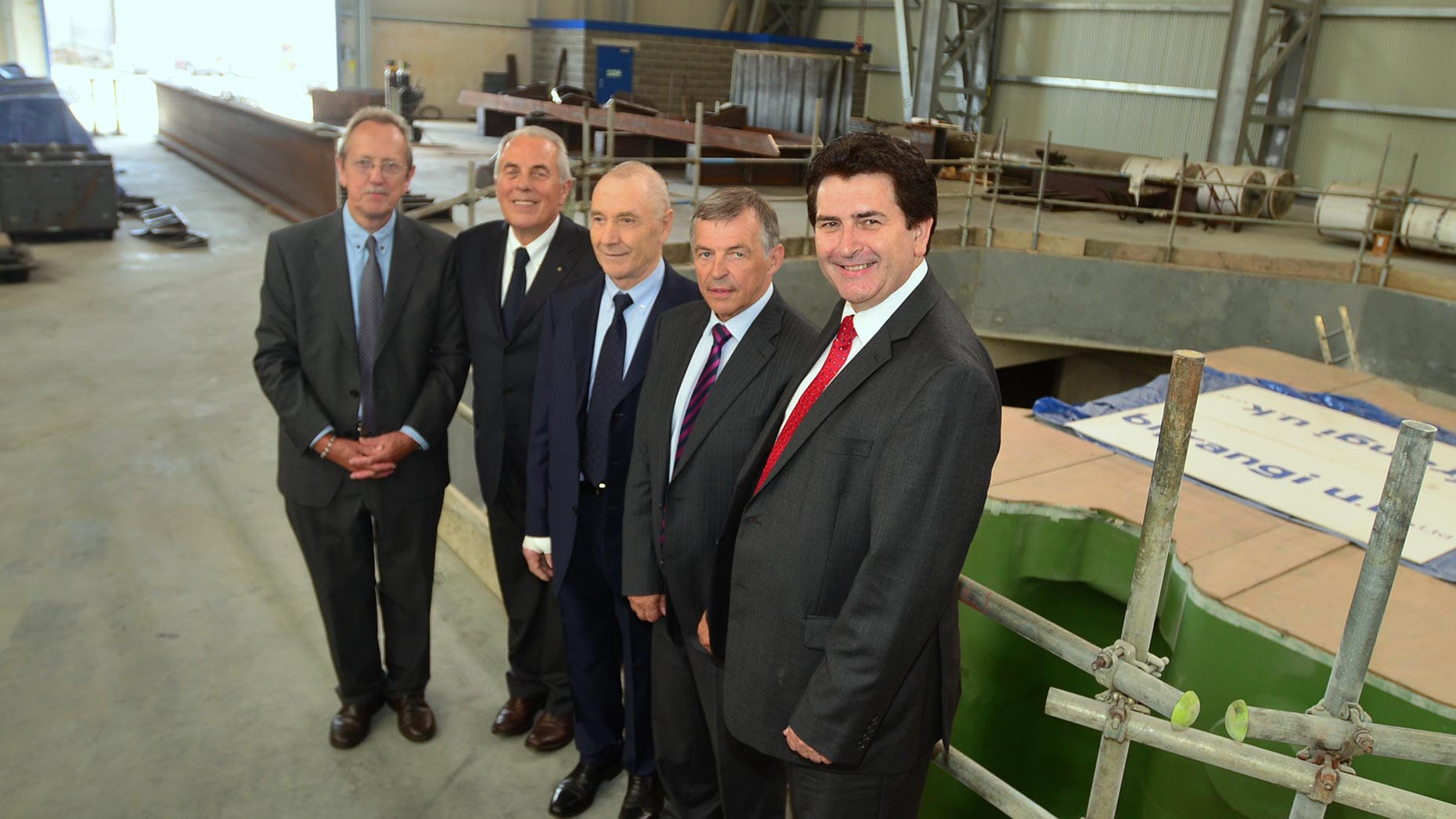 An ambitious plan to drive economic growth in Lincoln, enhance the city's environment, provide employment opportunities and reduce poverty over the next 20 years has been launched.
At an event at Bifrangi UK Ltd in Stamp End in Lincoln, the City of Lincoln Council Leader, Councillor Ric Metcalfe, and Bifrangi representatives highlighted the city's economic potential.
The Lincoln Growth Strategy's vision is that "Lincoln will evolve into a beautifully engineered world class historic city becoming internationally renowned for its enterprise, heritage and educational excellence, whilst demonstrating that being a competitive city does not equal compromising on people, values or culture."
The official launch was held at Bifrangi's premises, a manufacturing business which had a recent £50 million investment into its city facility, with a further £15.1 million to be spent on a research and development centre on nearby land.
Councillor Ric Metcalfe said: "The plan creates a common understanding of the challenges we face and forges a consensus about the part we all need to play to secure sustainable growth for Lincoln.
"The plan is being launched against a background of very exciting times for Lincoln, with a great deal of things happening which will make a huge difference to the well being and prosperity of the city."
Andrew Taylor, Chief Executive of the City Council, explained: "A growth forum comprising the many people and organisations who influence the city's economy has developed this plan and we look forward to working with them to deliver it. It includes the Anti-Poverty and Housing Strategies and is a comprehensive approach."
Bifrangi's £60m investment in Lincoln
Bifrangi, a family-owned Italian engineering firm, was formed in the UK in 2001, and has another facility in Sheffield.
Owner Francesco Biasion was also present at the launch of Lincoln's growth strategy, underlining the growing business confidence in the city.
The firm has built its 7,000 square metres press house in Stamp End, home of a 32,000 tonne screw press, representing a £50 million investment.
Work on the press house and assembling the screw press is already underway, with an expected finish date in December 2014.
The second phase of the Bifrangi's investment in Lincoln is an R&D centre on the same site, with construction set to start in September and a finish expected in February 2015.
Barry Jackson, General Manager of Bifrangi UK Ltd, said: "Bifrangi UK was formed in 2001 when the Biasion family purchased the business out of administration.
"Since that time we have experienced record levels of investment culminating in 2011 when Lincoln was chosen as the place for a £50 million investment in a new high-tech, forging facility unique to the western world.
"To underpin this investment in 2013 we applied for Regional Growth Fund support. As a direct result of this success we have now committed to the development of a £15.1 million research and development program, construction is scheduled to start later this year.
Barry Jackson added: "The main motivation behind our decision to invest in Lincoln was the quality and dedication of our current workforce.
"The city has an exceptional quality of life not found in many places – this is important to recruiting and retaining a healthy, content and committed workforce.
"It is this special combination of engineering heritage and expertise and the support and enthusiasm of the local authorities that particularly appealed to Bifrangi's owner."