August 19, 2014 1.35 pm
This story is over 88 months old
Lincoln bike recycling scheme offers new skills to homeless people
Handy initiative: After an appeal for unwanted bikes was launched in June more than 60 have been donated to help homeless people in Lincoln gain new skills.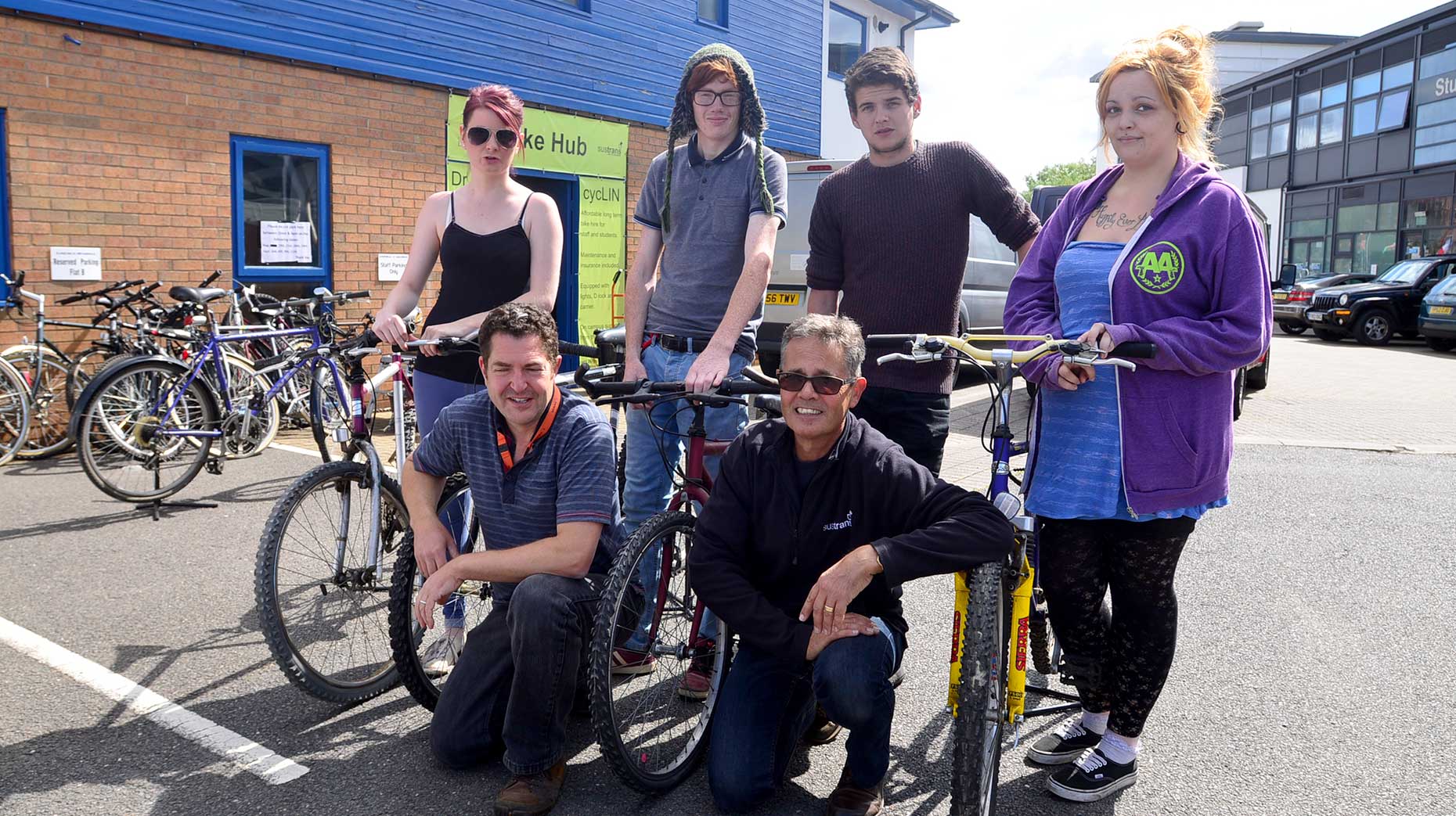 The first session of a four-week bike recycling scheme where homeless people are taught bike maintenance skills was held on Tuesday.
After an appeal for unwanted bikes was launched in June more than 60 have been donated by people across Lincolnshire.
Initiated by Framework, a charity helping homeless and vulnerable people across the East Midlands, the course is intended to teach those involved new skills whilst boosting their confidence and self-esteem.
David Spivey, a Framework move-on worker, said: "One of our sister services in Lincoln wanted to raise the awareness of homelessness in Lincoln so we thought well why don't we do a charity bike work?
"The next step was how do we get our service users involved if they don't have a bike? So we thought we'd ask people to donate a bike they no longer need.
"We've had 65 bikes donated to this scheme we've got now 10 services users interested so they'll now have a programme over the next four weeks."
Ten people affected by homelessness will take part, attending two three-hour sessions each week between August 19 and September 11 at Dr Bike from Sustrans, located on the Brayford Pool Marina.
Ryan Dent, a 21-year-old attending the sessions, said: "My key worker from Framework just came down and asked if I want to do this for a bit. It's really something to do within my day because otherwise I'm just sat around doing nothing. I'm always up for something."
Expanding on the benefits of the project for the people involved, David said: "The idea is they'll get life skills, they'll become proficient, they'll have a sense of purpose a reason for coming here on a Tuesday and a Thursday.
"They don't all know each other so there's a sense of learning social skills as well as proficiency skills. At the end of the four weeks they'll be given a certificate of proficiency to say they've attended.
"If they take volunteer or take part in the cycle ride they get to keep the bike that they've restored. So that means that will help them get to training courses, to employment interviews and potentially to work."
Framework are holding a charity bike ride along the Water Rail Way to Kirkstead Bridge at Woodhall Spa, on Saturday, September 27 at 10am.
All those involved are being asked to take part in the bike ride using the bike that they have repaired and members of the public are also able to get involved.
There will be a £10 registration fee and cyclists will be encouraged to raise money for Framework, although the registration fee will be refunded if an individual raises more than £50.
All funds raised will be used to further enhance the bike recycling scheme.