September 8, 2014 12.33 pm
This story is over 87 months old
Lincolnshire Police Deputy Chief Constable prepares for retirement
Retirement ready: Deputy Chief Constable Keith Smy will be retiring from Lincolnshire Police this week.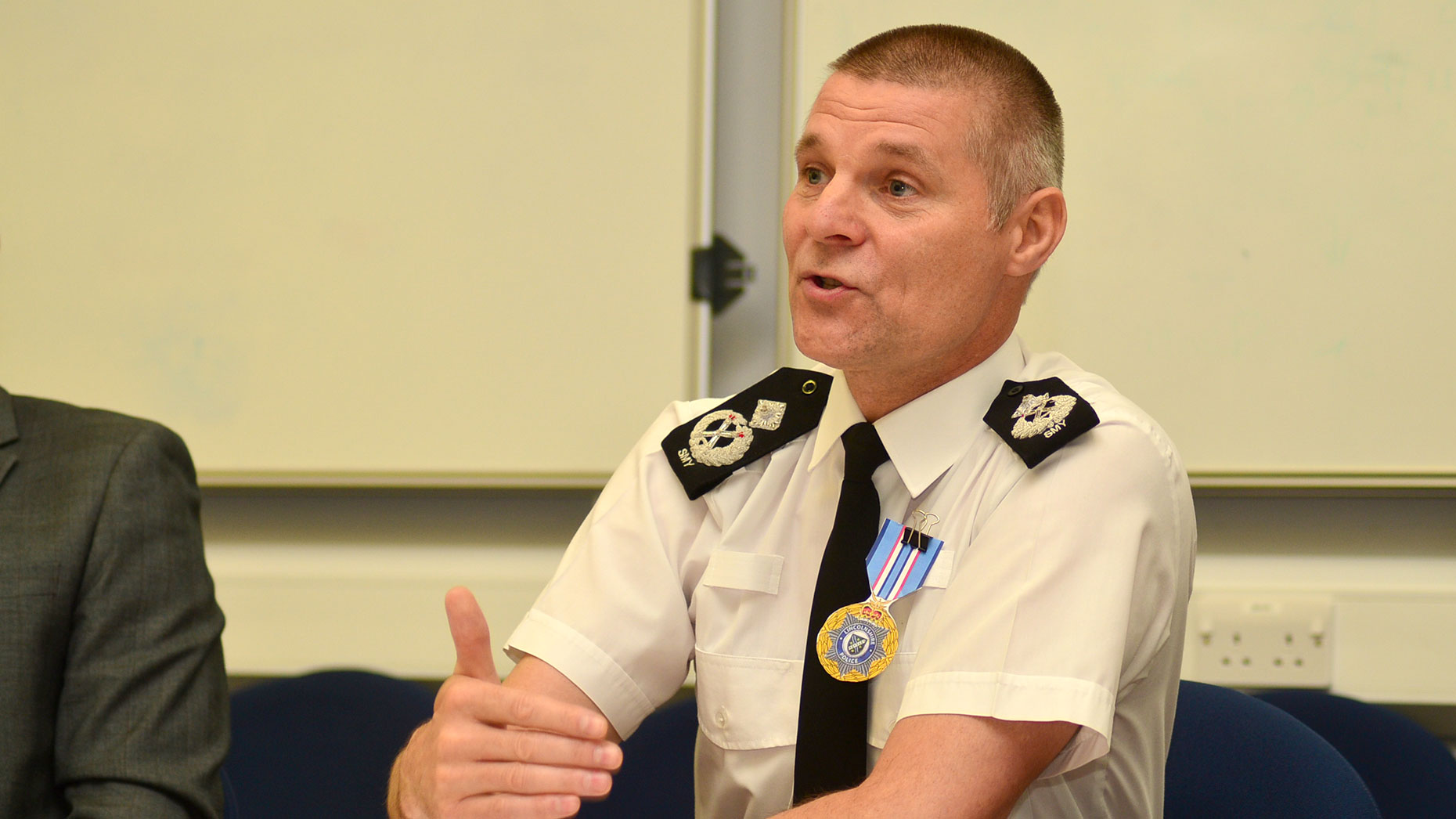 Lincolnshire Police Deputy Chief Constable Keith Smy will have his last day with the force on September 12, after 30 years of service.
Keith Smy started at Lincolnshire Police in 2009 as Assistant Chief Constable with the Safer Neighbourhoods portfolio from Staffordshire Police.
His career in policing began in Staffordshire in 1984; then graduating from the national High Potential Development Scheme, he rose to Chief Superintendent before selection for the Strategic Command Course.
Before moving to Lincolnshire, he was responsible for Protective Services, managing Crime and Operational policing covering 500,000 people living in six large towns in Trent Valley. He had also headed training, recruitment and human resource functions.
Returning to Lincolnshire was not difficult for Keith due to growing up in the village of Billinghay, studying and being Head Boy at Lafford School.
In his five years at Lincolnshire Police, he oversaw the move to a 'whole force' policing model by merging the East, West and South Divisions and spearheaded a multi-agency approach to dealing with violence and anti-social behaviour — Operations Fusion (crime reduction) and NOVA (say NO to violence and abuse) were his ideas and will continue beyond his retirement.
He is a passionate supporter of the development of volunteering in the force, working closely with Police and Crime Commissioner Alan Hardwick to create and launch the V1000 Project, which aimed to find 1,000 volunteer PCSOs.
Keith also had primary responsibility for the ongoing development of the partnership between the PCC, the force and G4S.
He said: "I have thoroughly enjoyed my career and was honoured to be appointed to Lincolnshire in 2009. That was against stiff competition and I hope I have repaid the faith the selection panel showed in me.
"When I applied to Lincolnshire, some of my colleagues thought I was taking a backward step moving to a relatively small force with financial problems and limited resources.
"But I disagreed and have relished the challenge and been proud to work with a team of people passionate about delivering excellent policing services at good value for the public purse."
Keith is particularly proud of the most recent Her Majesty's Inspectorate Report.
"It cited us as 'outstanding' at providing affordable policing and in effect vindicated our approach and rewarded the tenacity and creativity we have shown as 'team Lincolnshire'," he added.
Paying tribute
Police and Crime Commissioner Alan Hardwick said: "All of us who have had the pleasure of working with Keith will miss his enthusiasm and tenacity. Above all, Keith embodies public service at its best and I wish him well in his future endeavours."
Chief constable Neil Rhodes added: "Keith has been a devoted servant of Lincolnshire Police and the public for the last five years of his 30 years of distinguished service.
"He has maintained his enthusiasm and commitment throughout – from the moment he arrived until the moment he leaves. He and his constantly affable nature will be sorely missed by us all, as friend, colleague and highly experienced police officer who was able to bring so much to the Lincolnshire Police table! We wish him well in his retirement."
Keith Smy will return to Staffordshire in retirement, to be closer to his family and to publish one of his many manuscripts, improve his farming and smallholding skills and do some volunteering work.
"I wish everyone in the force every success for the future. I have been very proud to serve alongside so many dedicated, professional and perhaps more importantly, thoroughly nice people," he said.