Simon Weston presents trust with Lincolnshire's first volunteering merit
Volunteering example: Falklands War veteran Simon Weston congratulated LPFT as they achieved a prestigious volunteering award.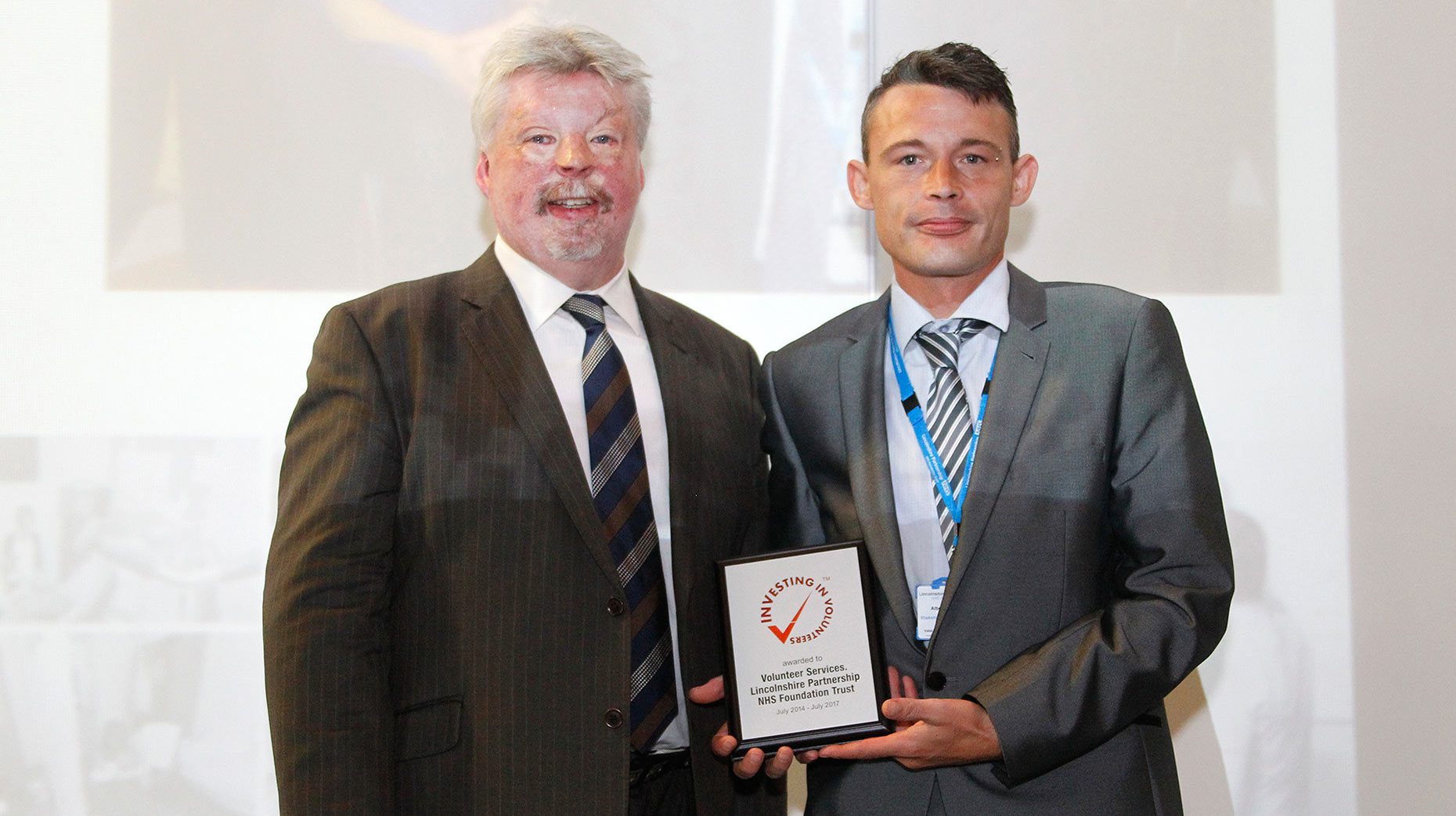 Falklands War veteran Simon Weston congratulated volunteers at a Lincolnshire NHS trust, as it became the first health organisation in the county to achieve a volunteering investment accreditation.
The Lincolnshire Partnership NHS Foundation Trust (LPFT) recently achieved Investing in Volunteers (liV) Quality Standard, which acknowledges the work they do with volunteers.
The official ceremony took place on September 4 during LPFT's Annual Public Meeting when Simon Weston OBE presented LPFT volunteers with a plaque.
Simon, who suffered severe burns during his service for the British Army is famed for his charity work.
In addition to becoming the first trust in the county to achieve the title, LPFT are one of only a few to have gained it in the country.
Investing in Volunteers is the UK quality standard for all organisations involving volunteers.
The organisation aims to improve the volunteering experience for all volunteers and to appreciate the enormous contribution made by volunteers.
LPFT was assessed against a range of best practice standards and proved to excel in all aspects of working with our volunteers.
Investing in Volunteers is based on four areas of volunteer management; planning for volunteer involvement, recruiting volunteers, selecting and matching volunteers and supporting and retaining volunteers.
Albert Clifton, LPFT Governor representing volunteers said: "I was extremely pleased and honoured to receive the Investing in Volunteers plaque on behalf of all LPFT volunteers from hands of Simon Weston.
"It is very uplifting to know that we can enhance patient experience by volunteering for the Trust and that the organisation values our input."
Rosemary Beale, Clinical Specialist Occupational Therapist, said: "Volunteering should be a rewarding experience and it can be introduced as a part of therapy leading to recovery from mental ill health. In fact many of our volunteers are former service users who want to give back to the Trust."
Rob Kendrick, Volunteer Services Manager, said: "We believe that volunteers should be able to gain personal benefits from their experience whether it's developing skills and confidence which may help with future employment, being empowered through helping others, or just gaining a sense of pride and fulfilment."