BGT circus family ups the gears for Lincolnshire homecoming
The circus is in Lincoln: For one Lincolnshire family adrenaline-filled stunts and heart-stopping performances are a way of life.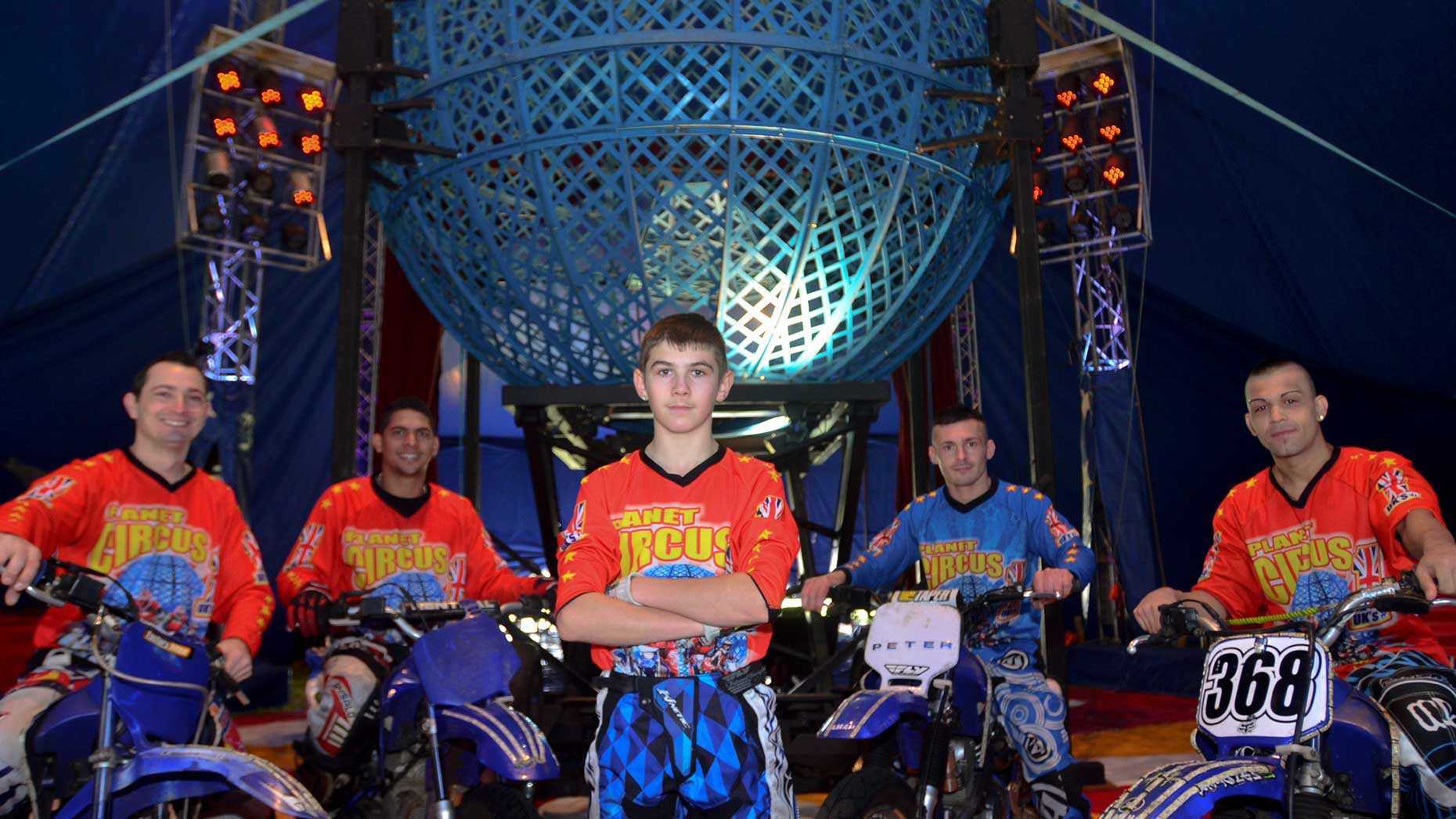 Not every teenager spends their days dicing with death-defying apparatus, but for one Lincolnshire family adrenaline-filled stunts and heart-stopping performances are a way of life.
The Pavlov family from Grantham and their Planet Circus empire are serious players in Europe's biggest circuses.
After ITV's Britain's Got Talent stardom and world tours they're back in their home county with a thrilling show.
https://www.youtube.com/watch?v=CWZU1knB4z4
Planet Circus, as also seen on CBBC in the My Life Documentary Peter's Circus, has pitched up at the Lincolnshire Showground in Lincoln, and shows continue until November 2.
The Lincolnite was invited to meet the team behind the scenes and get a taste for life on the road.
Circus directors Pavel Pavlov and Tanya Mack and their talented children Peter, 14, and Emilia, 18, are joined by a team of around 30 to create a show of classic favourites and modern one-of-a-kind stunts.
Peter, who says that motorbikes will always be his passion, explained where it all started: "I began performing when I was seven, but I got on my first bike when I was about three.
"When I was in my grandad's circus my best friend was in the motorbike act. My dad bought me a motorbike for my birthday and I really enjoyed it and kept practising and practising.
"I do still have to train a lot because we are always learning new tricks and things. One of the most daring tricks that I do would be no-hands when riding around the globe.
"I wasn't really nervous in Britain's Got Talent. I haven't decided yet whether I'll go for any more competitions.
Mum Tanya added: "It's funny whoever he meets, even if it's Ant and Dec, he's just himself and it almost goes completely over his head! But BGT is actually a bit of a sore subject.
"He gets TV offers coming through all the time but he doesn't really enjoy the filming side, he just wants to ride."
Amelia, who performs with the motorbikes and aerial acts, said: "I do an aerial rope about 30 feet in the air where someone underneath me spins me around. Next year I am doing the trapeze, where I will be hanging by my neck and spinning around."
Dad Pavel said: "Both mine and Tanya's families have always been in the circus but this is the fifth year in our own business. We are the fourth generation to carry on the tradition and we've now got grandchildren too!"
Tanya continued: "I used to perform acts with horses and the two of us together used to do the trapeze and motorbikes. I've also done the ringmistress, you name it.
"We are a stunt-based circus. There is no other circus out there at the minute like ours and we have so much that people can look forward to, some of the biggest names in the industry, and of course the bikes which everyone comes to see with the Globe of Death.
"As a parent there are two sides to it. On the one side I am still amazed and so proud of how good they are and then on the other side of course the mum bit is there thinking 'I can't watch!'
"If your kids love what they're doing I think they should be able to do that for as long as they want to. They are going to go to work every day and love their job, they all love their life and that's what's important."