October 1, 2014 10.41 am
This story is over 109 months old
Lincoln curtain specialist benefits from forced relocation with expansion
Relocation: A Lincoln business benefited from its recent forced move due to the East West Link Road with a bigger premises and sales.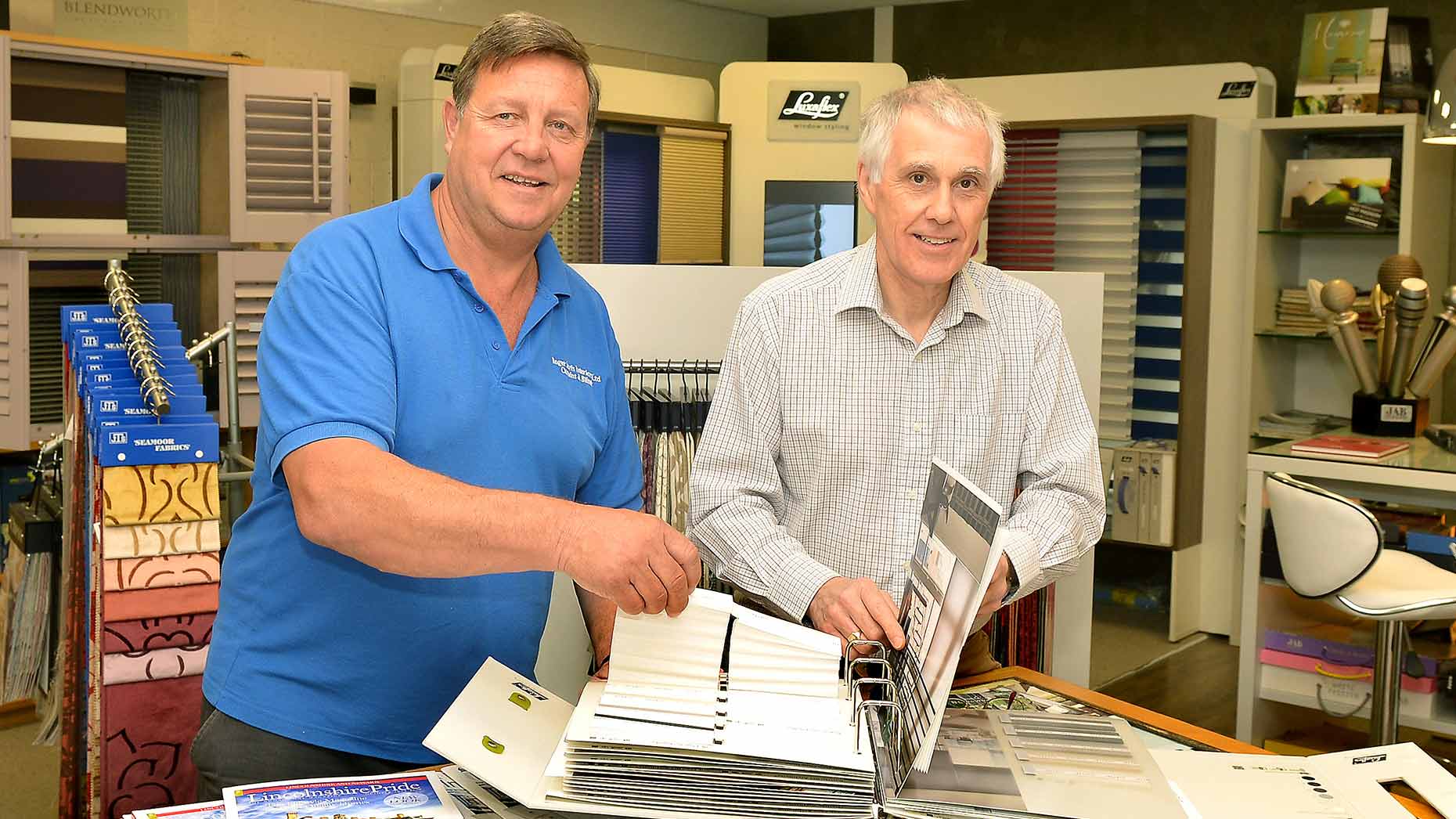 It's not bad for all businesses forced to move to make way for Lincoln's East-West Link Road, as a curtain and blind specialist benefitted from a new showroom and increased sales.
Roger Davis Interiors Ltd, originally of Tentercroft Street, were advised to move six months ago so the road could be closed and widened.
With support from of Banks Long & Co, the company was able to move into a new, bigger showroom in Newlin Business Park, off Exchange Road.
The bigger space also means the firm can offer customers a wider range of products, and are already benefiting from being near to the A46.
Directors Adrian Davis and Richard Telezynski are now experiencing a rise in both domestic and commercial orders.
Adrian said: "As a business, we have been trading for 40 years. I started out as a sole trader with my late father Cyril, and Richard became involved with the company in April 1993. He invested in the business, formed a limited company and became the managing director.
"We were formerly based in Roses Music's old premises in Tentercroft Street. As soon as we heard about the likelihood of its demolition to make way for the new road, we knew that we had to seek professional advice and so we contacted Peter Banks at Banks Long & Co.
"We considered moving out of town, but we knew it would have to be somewhere with good access. We had a deadline to work to, but we were finally able to begin trading from the Newlin Business Park in early April."
The main difficulty the pair faced was finding a premises with both a shop front and workshop space, which proved difficult to find in the city centre, however, their move to the outer edge of town has not proved problematic.
"We wanted space for a showroom, a small workshop and an administrative office, but also the flexibility of being based within a five or six miles radius of the city," said Adrian.
"We were working to a June deadline, but managed to begin trading from our current site in April.
"To make up for the loss of a city centre presence, we needed to good showroom space, where we could display things properly and we have also incorporated one of the only four JAB shop-in-shop concepts in the UK.
"We approached JAB – a German company specialising in furnishing fabrics, flooring and essential accessories — when they were just starting this concept. It was a bit of a coup to get that company on board and to be able to offer its range of goods and accessories."
Banks Long & Co Consultant Peter Banks said: "The company has taken a risk moving out of town, but the County Council recognised this and has been as helpful as it could be.
"The result is, however, a credit to Adrian and Richard, who put a massive amount of personal effort into the relocation."