October 23, 2014 10.36 am
This story is over 86 months old
Lincoln wrestler raises thousands in mum's memory
Charity battle: A Lincoln wrestling champion hosted the ultimate battle against cancer with an event which raised over £2,000 in memory of his mum.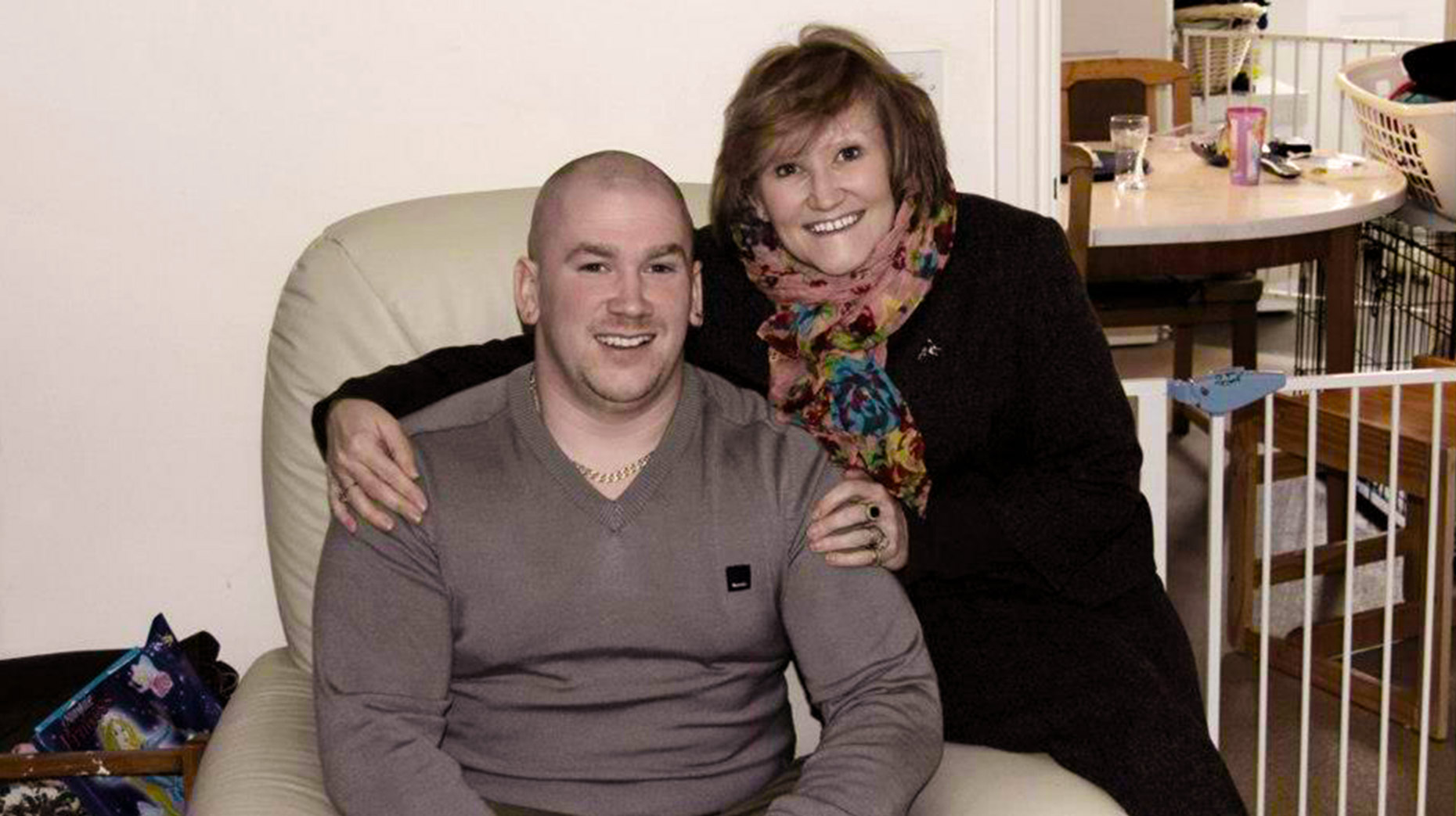 A Lincoln wrestling champion hosted the ultimate battle against cancer with an event which raised over £2,000 in memory of his mum.
Hayden Loeve, 31, better known as 'Dutch' to his wrestling fans, began planning the Body Slam to Cancer event after losing his mum Dee Mansell to a four-year cancer battle.
The Lincoln Fight Factory Heavyweight Champion arranged the fundraising event at Yarborough Leisure Centre on October 10, challenging wrestlers from across the country to compete for the Dee Mansell Charity Memorial Cup.
An audience of over 350 people attended, and a total of £2,135 was counted and gifted to end of life care charity St Barnabas Lincolnshire Hospice.
Dee, 54, was diagnosed with an aggressive form of breast cancer in 2010 and despite being given the all clear the cancer returned. This time she had found a cancerous lump on her neck which had spread into her lungs.
Hayden said: "Mum had always wanted to see me fight in the ring but sadly due to her illness she never got the chance. We had planned for her and a friend to come and watch but she was rushed into hospital where she died three days later.
"We had often spoken about putting on a show for charity as mum was desperate to give something back to the people who had helped her through her darkest times. That's why, alongside my wife and brothers, I threw myself into organising this event. I was determined to achieve Mum's goals for her.
"Part of her enjoying the time she had left was the time she spent at St Barnabas Lincolnshire Hospice in Gainsborough. When the word 'hospice' was first mentioned it set alarm bells ringing in my head. I thought it would be like a care home, all doom and gloom and depressing.
"I couldn't have been more wrong. The place was warm and welcoming, and the staff and volunteers went the extra mile to look after the entire family. It was a relief to know that mum was getting the help she needed and that we would be involved in her care."
Dee regularly attended the Day Therapy Centre in Gainsborough, where she accessed complementary therapies, such as Indian Head Massage, Reiki and relaxation techniques.
"Day Therapy also provided Mum with crucial social support. She had the opportunity to make new friends and speak to people in a similar situation to her own. St Barnabas played a crucial role in Mum's journey, right until the end, and for that reason alone we were compelled to give something back."
"We are already in talks with St Barnabas for next year's Body Slam to Cancer which we hope will be even bigger and better. The show helped us to grieve as a family and putting our efforts into something positive made us feel good again.
"I hope that we can create a lasting legacy to Mum. The strong, courageous and passionate woman who just wanted to give something back."