Lincolnshire Co-op members to benefit from profit increase
Positive results: Strong sales have seen Lincolnshire Co-op record a £170,000 rise in profit during the 2013/2014 trading year and its members are in line for a bonus.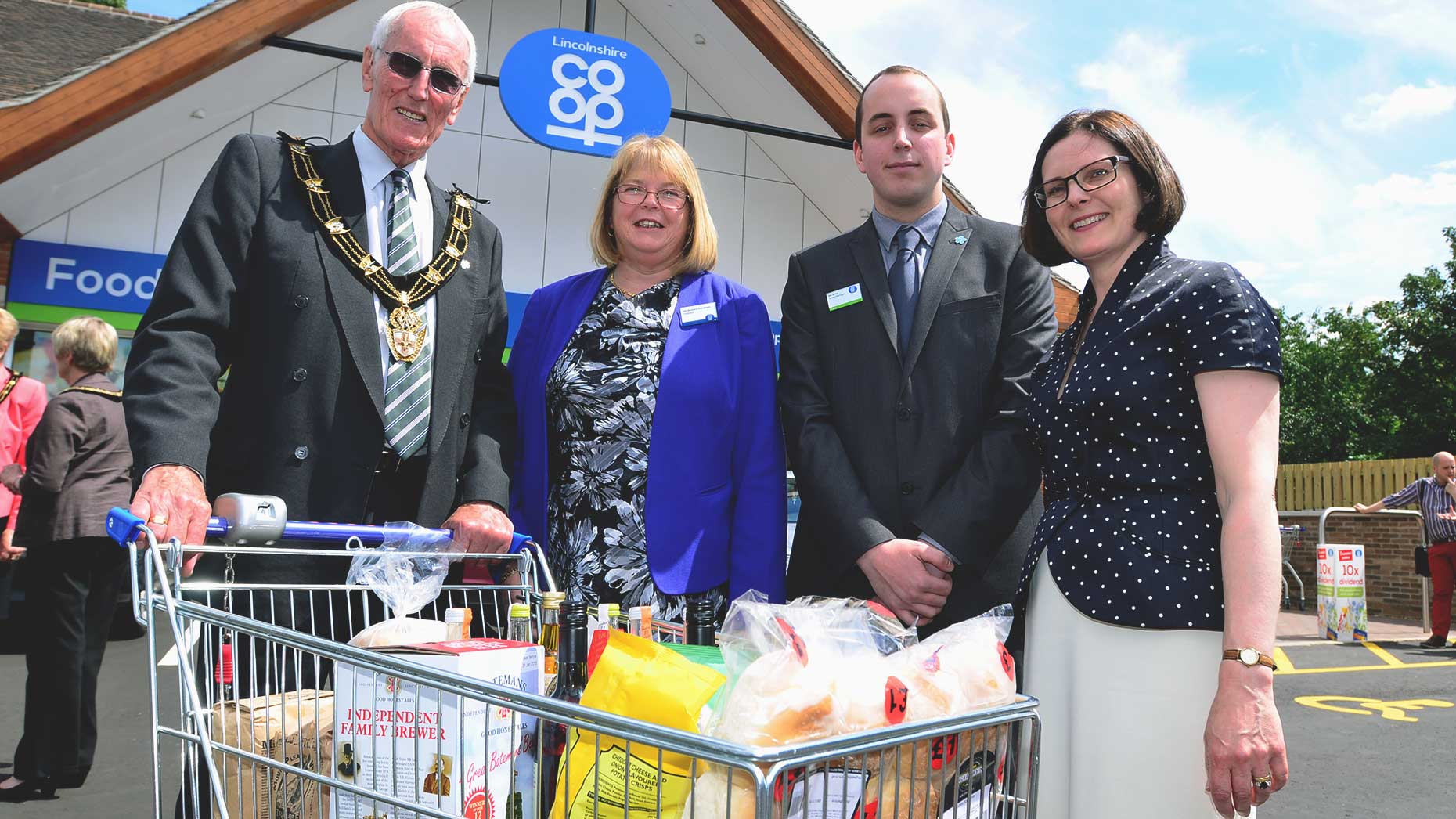 Strong sales have seen Lincolnshire Co-op record a £170,000 rise in profit during the 2013/2014 trading year, and its members are in line for a bonus.
The independent co-operative society says sales growth in its travel agency and funeral services, teamed with a good performance in food, has helped the increase – as well as many positive community achievements.
The Society, which covers Lincolnshire and surrounding counties, made a £18.1m profit during the 2013/2014 trading year, with total sales reaching £286m.
The Society's reserves also grew by £15m and now stand at £271m.
Lincolnshire Co-op shares its profits with its 231,000 members who own the business.
Thanks to a strong performance, dividend card holders will be asked to approve a bonus of £1.3m at the Society's six Annual Members' Meetings in November. This is equivalent to an extra 75p per £1 of dividend collected during the financial year.
Members will collect the bonus on top of the £1.8m which has been paid out as dividend during the trading year. The combined total of £3.1m is an average return of 2.9%.
Sales in the Society's 77 food stores rose by 2.2% and new stores opened in Crowle, Holton le Clay, Washingborough and Boultham Park Road, Lincoln. A number of new outlets are in progress for 2015.
County-made products from the Society's Love Local range saw sales from 38 independent local suppliers up 11.4%.
More than 100 local products are available from cheese and jam to crisps, cider and curry paste.
The Society's 13 travel branches also recorded strong sales rising by 19.7%. Branches in Louth and Newark were relocated to new and improved sites and Lincolnshire Co-op was named as a finalist for Travel Agency of the Year in the national TTG Travel Awards.
More than 5 million prescriptions were dispensed by Lincolnshire Co-op's 48 pharmacies, an increase of 4.3%.
Some 1,534 free health checks were also carried out reflecting the Society's investment in the 'healthy living' concept, which puts more emphasis on providing health advice and services.
The Society's funeral services continued to grow, with the addition of South Lincolnshire Crematorium in Surfleet.
Construction of a new purpose built funeral home on Tritton Road in Lincoln is now well underway and it is due to open in early 2015.
Lincolnshire Co-op has invested over £2m in the new facility, which includes parking for 30 cars and a service chapel and catering lounge.
Big achievements this year include the Society's Science and Innovation Park, a collaboration with the University of Lincoln.
Lincolnshire Co-op invested £8m in creating the first development on the site, housing the School of Pharmacy, which has recently taken on its first cohort of students.
The Society has also been working with the university on a Foundation Degree in Business Management specifically designed for Co-op employees – so far nine staff have completed their degrees with another 21 in progress.
More than 490 local groups have shared in £290,000 through Lincolnshire Co-op's Community Champions scheme.
The initiative sees each member linked to a good cause close to where they live. Every time they shop, a donation goes to that group.
Society colleagues have spent 6,544 hours helping out with community projects.
Lincolnshire Co-op Chief Executive Ursula Lidbetter said: "We're very proud of another successful trading year. Because of our strong profits we are able to reward our members with a healthy dividend, give a share of the profits to our colleagues and support many important community projects.
"I'd like to thank our 2,700 dedicated colleagues and our 231,000 loyal members for helping us to produce another positive year with so many great achievements."