Lincoln parking boss up for second national award
Back to the parking future: A City of Lincoln Council employee has been recognised for his parking knowledge and comedic writing and is up for an award.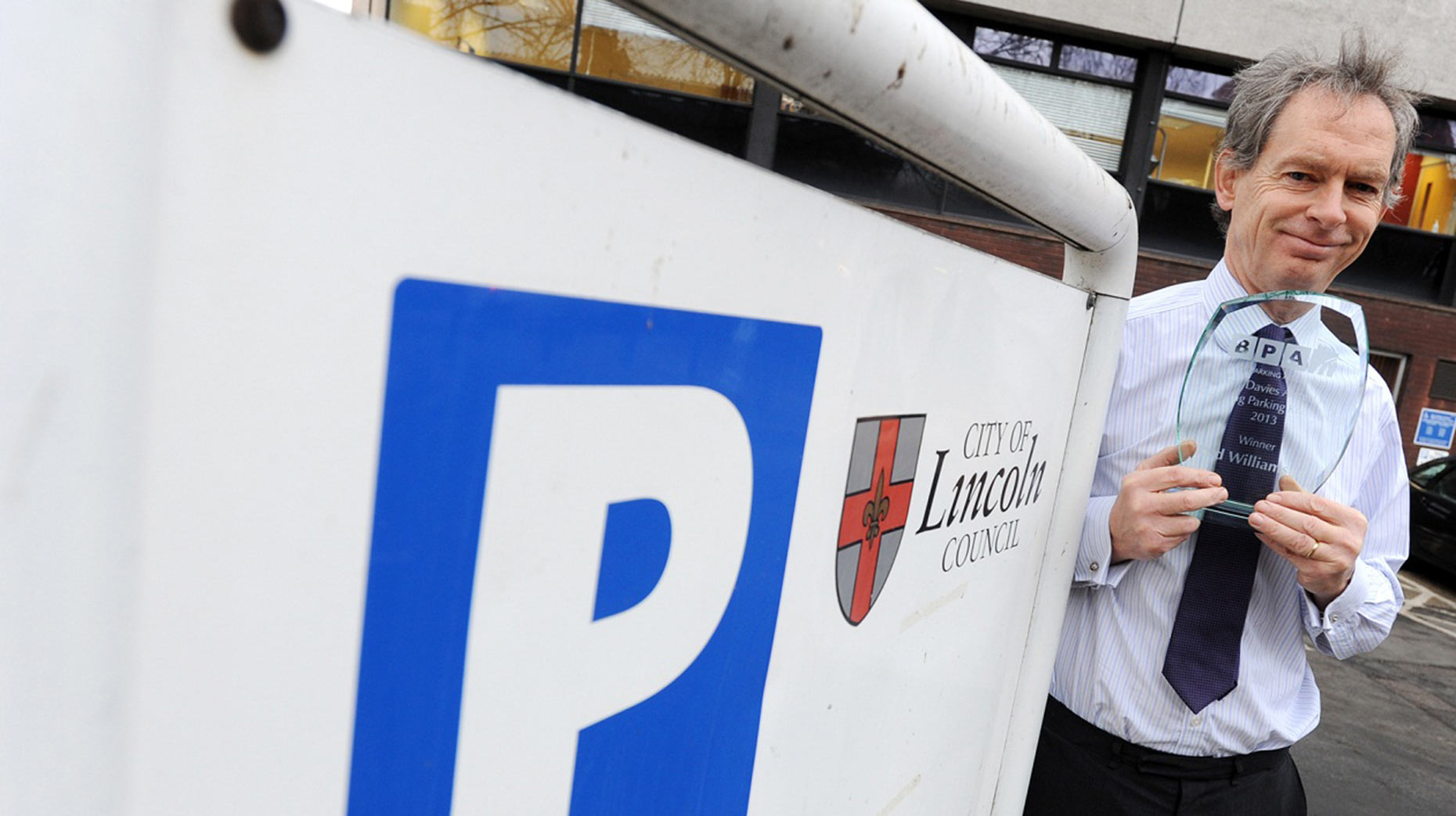 A City of Lincoln Council employee has been recognised for his parking knowledge and is up for a second annual award.
Just a year after scooping a top prize, Rod Williamson, City Services Team Leader for City of Lincoln Council has received another parking nomination.
Rod is in line for the British Parking Association's Ernest Davies Award for his written piece titled Back to the parking future and parking – At the heart of the city.
The awards take place in London on Wednesday, November 26.
Rod, who has worked for the authority since 2004, won the award for Advanced Parking Knowledge at last year's ceremony for his comedic article 'Magna Parka' – combining his knowledge of parking with the 800th anniversary of the Magna Carta.
He said: "I am pleased to wave the Lincoln flag at the British Parking Association awards as I have been shortlisted for two written articles on advancing parking knowledge.
"After last year's surprising win, I'm not sure I can triumph twice in a row, but I'm excited and looking forward to hearing the after dinner speaker, the man for all seasons, the mighty Brian Blessed."
Steve Bird, Assistant Director for Communities and Street Scene, added: "I know that writing is a personal passion for Rod, and he somehow manages to combine this with his deep interest in his work.
"The accolades he receives for his writing are justly deserved, and I can only hope that this gets him yet another trophy for the cabinet.
"I'm sure we all wish him the best of luck at the awards next week."
Keep an eye out on The Lincolnite soon to read Rod's award-winning articles.