November 18, 2014 4.18 pm
This story is over 108 months old
Brave Lincoln ladies bare all for breast cancer charity calendars
Calendar girls: Local ladies who have either had breast cancer or been affected by it, together with local businesses, have created a charity calendar with a daring 'boudoir' theme.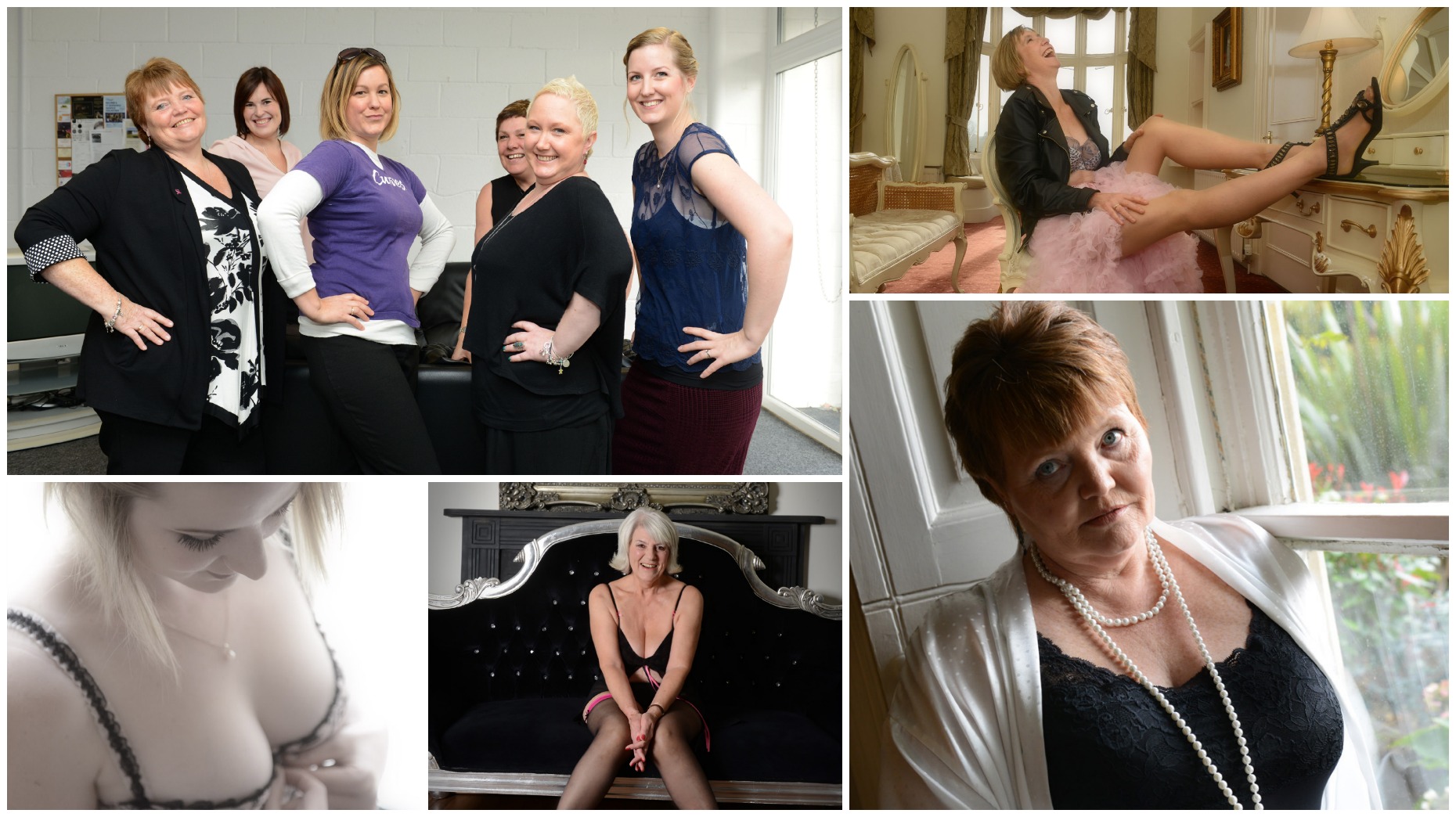 Local ladies who have either had breast cancer or been affected by it, together with local businesses, have created a charity calendar with a daring 'boudoir' theme.
The calendar, which was arranged to raise funds for Breast Cancer UK, is also hoped to raise awareness and give those affected by the condition confidence and optimism.
The concept came about through conversations with Jane Harrison, of Jane Harrison Photography and Robyn Davies, owner of the Curves of Lincoln fitness facility.
After a discussion during a workout session, the ladies put out a request for models. They had eight volunteers within two days.
Jane then shot the images over two shoots. Branston Hall Hotel donated their bridal suite for a day and Belle & Bouquet closed their bridal suite to enable the group to shoot there.
Emily Johnson freelance make up artist, Steph Harrison from Arbonne cosmetics & Becky Wilkinson provided hairdressing & make up to make the models feel glam.
The group also had a generous private donation towards the costs from a local resident.
Robyn said: "All the models overcame their nervousness at modelling in their underwear because they felt that what we are trying to do is so important.
"The aim of the calendar was not only to raise money for the charity but to raise awareness of breast cancer, give the models a confidence boost and for them to show other ladies (and their partners) going through breast cancer that you can still be sexy and confident and as much a woman as you were before breast cancer.
"The images created are a joyful celebration of femininity & sexiness."
The calendar girls are:
Amy – A young mum who wanted to help because her mother in law was diagnosed with breast cancer just before her wedding.
Trudy -A breast cancer survivor who was very nervous about her shoot but loves her pictures.
Rachel – A young lady who had a mastectomy followed by reconstruction, her new boob goes by the name of "Marge". She was frightened of doing the shoot but loved the experience and her pictures.
Carron-Has –  She had surgery to remove a tumour and lymph nodes, followed by chemo and radio treatment after being diagnosed with aggressive breast cancer. Carron's last mammogram came back clear. Carron enjoyed her shoot and said it made her feel good about herself.
Suzanne – Suzanne is one of three sisters all who have had to battle breast cancer. Suzanne lost one of her sisters, and now she and her other sister are both doing well.
Louise – Amy's mum in law, diagnosed not long before her sons wedding to Amy. She underwent treatment and a lumpectomy. All is now well and she felt very strongly that she wanted to send out a message to other ladies.
Steph – She wanted to help because she has lost both her grandmothers to cancer.
Vikki & Lindsay – The two ladies wanted to help in whatever way they could.
The calendar is now available to purchase at £7.50 or two for £12. They can be picked up from: Curves Gym, Cherish Beauty, Washingborough Precinct, Wellingore Post Office, Branston Hall Hotel and the Maternity Ward of Lincoln County Hospital.
More details and information on how to purchase a calendar can be found on Curves Lincoln and Jane Harrison Photography Facebook pages.