November 13, 2014 10.05 am
This story is over 91 months old
Police Interceptors board game creator meets Lincolnshire Police idols
Brilliant board game: A boy who created a board game out of Police Interceptors met two Lincolnshire Police idols in London.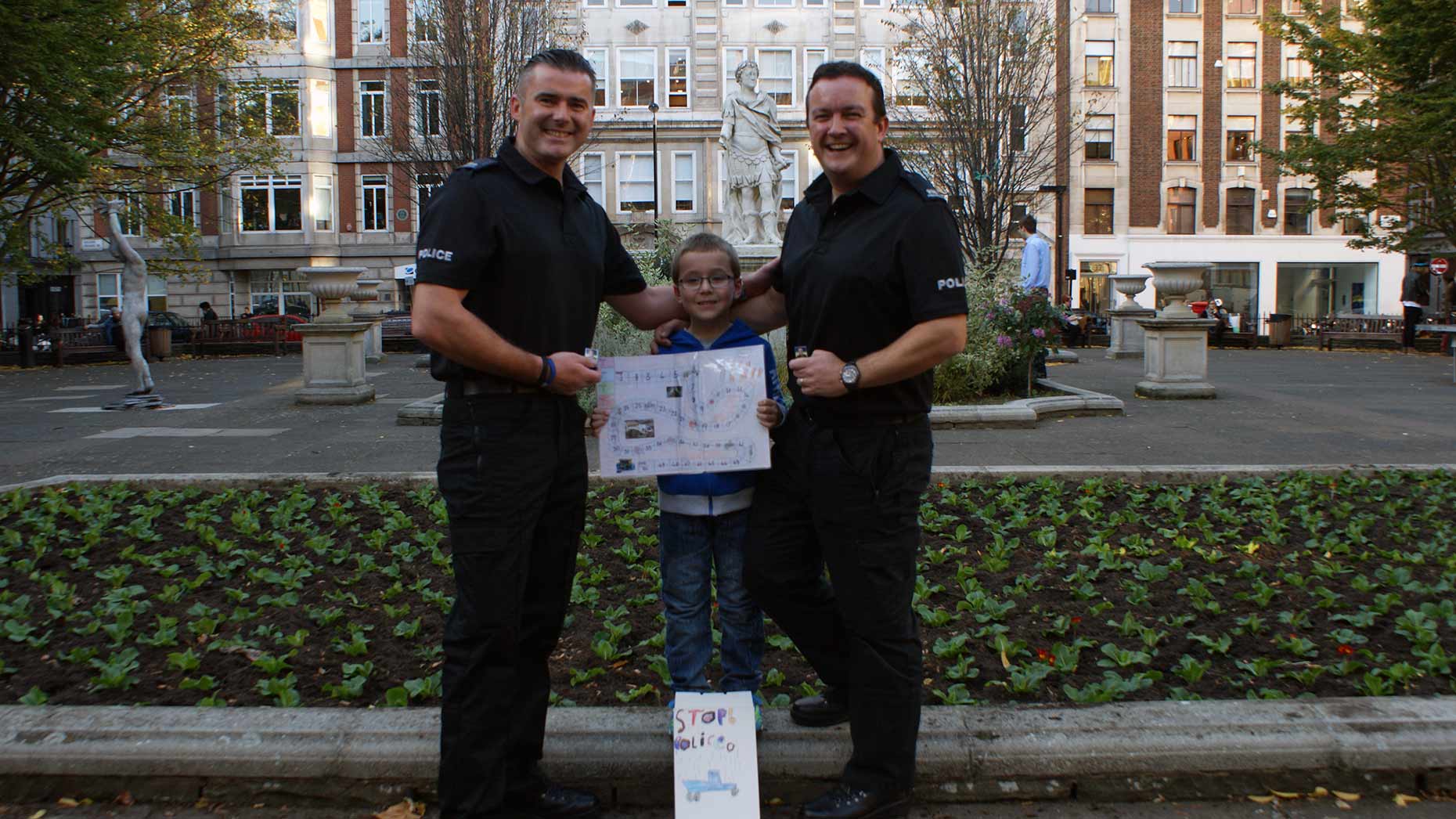 A child from Hemswell Cliff that created the Police Interceptors board game has been given a chance to meet two of his idols at Lincolnshire Police.
Jayden Prestwood (7) met PC Jon Peacock and PC Rich Precious, who he added to the game and both feature heavily in the show.
He created the board game concept himself, and hand drew the 50 squares players must work through in order to win the game. He decorated the board with police pictures.
The programme makers Raw Cut TV were so impressed they invited Jayde and the officers down to London for the day.
PC Jon Peacock and PC Rich Precious joined Jayden on his trip around London to acknowledge his hard work.
Jayden said: "I had a fab time in London. I really enjoyed looking around the studio.
"My favourite bit was watching some footage before it had been edited, that means I have seen it before anyone else! Vicky took us to Buckingham Palace which is where the Queen lives, how cool is that?!
"I went out for dinner with Mum, Dad, Jon, Rich, Vicky and John, we went to The Rainforest Café. It was amazing. I also had my photo taken with Jon & Rich in a little park.
"I had a great day in London and I didn't want to go home. Thank you Raw Cut T.V, Jon and Rich."
PC Peacock said: "We were so impressed by the time and enthusiasm that Jayden had put into the game that we wanted to bring it to the attention of the programme makers.
"We were delighted to be able to play the game with him on his birthday, and also to join him in London on his special day."
Victoria Hepburn, who works for Raw Cut TV, added: "We thought the 'Police Interceptors' game was a lovely idea, and showed great initiative and creativity.
Because of the time Jayden invested in developing and making it, Rawcut wanted to acknowledge his efforts and were pleased to invite him and his family down to London for a special day out.
"We took them around London and finally to the Rainforest Cafe with Rich and Jon. It was a lovely day."