Special edition Lincoln cabinet finds new charity home
New home: A milestone cabinet offered to local charities has now found its temporary new home – as part of a charity auction.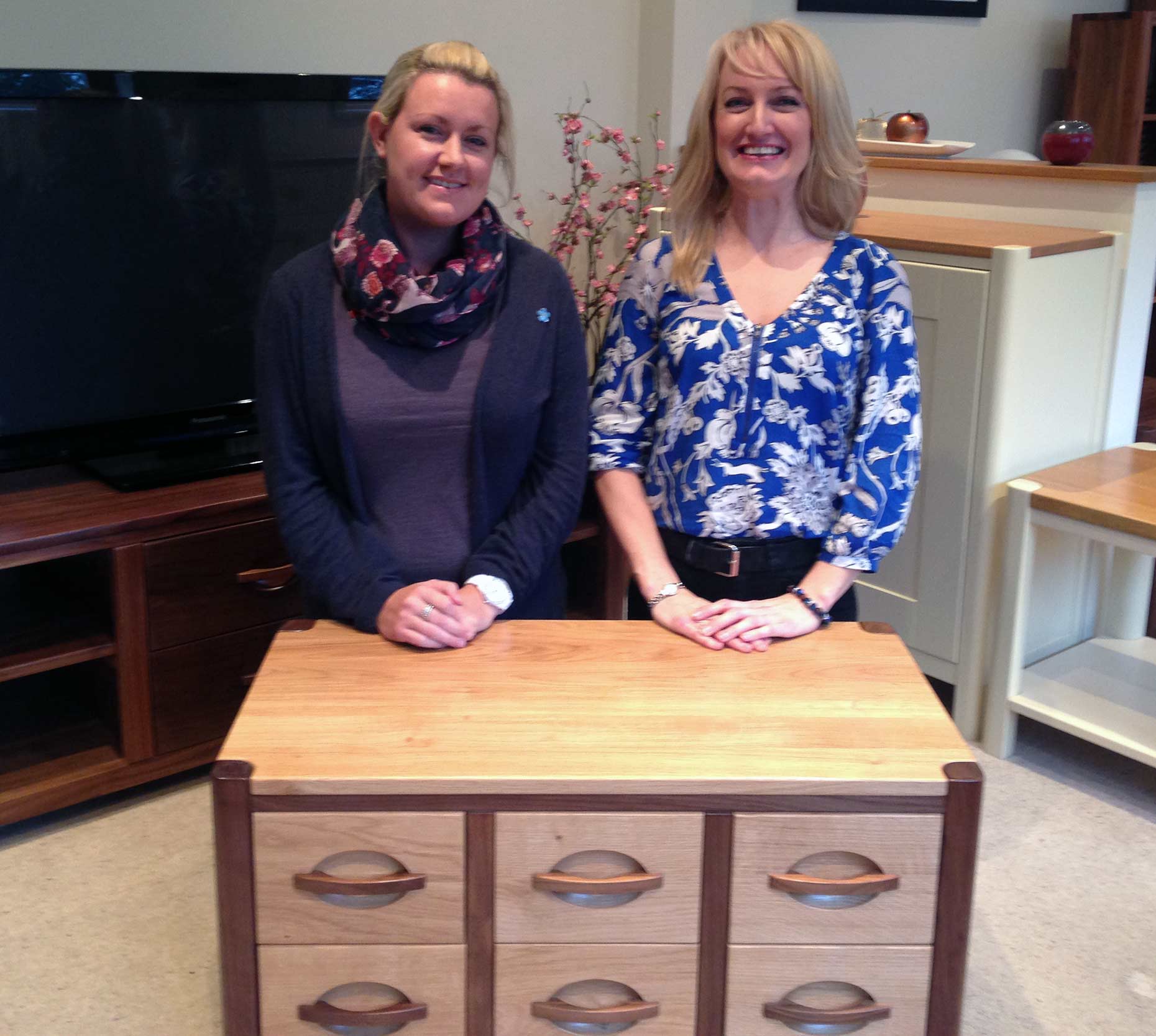 A one of a kind cabinet made by Lincoln craftsmen to celebrate a milestone has found its charity home.
The wooden cabinet was made by Chris Sharp Cabinets to mark the 500,000th piece of furniture made by the company since it was set up.
They offered the cabinet to local charities to help them raise funds, so The Lincolnite advertised their kind gesture.
The furniture business was inundated with requests, and now will feature as an item at a charity ball auction at the DoubleTree by Hilton on November 15.
The ball, which is the second of its kind and already sold 200 tickets, is being held to raise money for MIND and Rethink in Lincoln, organised by Kaye Robinson and Melanie Pickering.
Melanie said: "We were absolutely delighted when we found out we had been chosen to receive the special piece of furniture.
"It will make the perfect centrepiece of our charity auction and, as it's a complete one-off, we are hoping it will raise a lot of money for these worthy causes."
Kaye added: "It's a hugely generous gesture and we are thrilled. It's just added to our excitement in the run up to the event."
The oak and walnut table, is worth more than £750, and has been laser etched with a special edition 500,000 mark alongside the company's distinctive oak leaf logo.
"We are thrilled that this special piece of furniture will be going to help raise funds for such important causes. We were overwhelmed by the level of interest and it was a tough decision to make," said Paul Kettleborough, operations director.
"Clearly there is a wealth of charity work being done by amazing people in our community and we wish Kaye and Melanie the best of luck for the night."
Tickets to attend the charity ball cost £45 each. For information contact Kaye on [email protected] or Melanie on [email protected]