Lincoln students win resident safety award
Evacuation centre: Four pupils won an award for their ideas to turn their school into a local point of safety for residents in an emergency.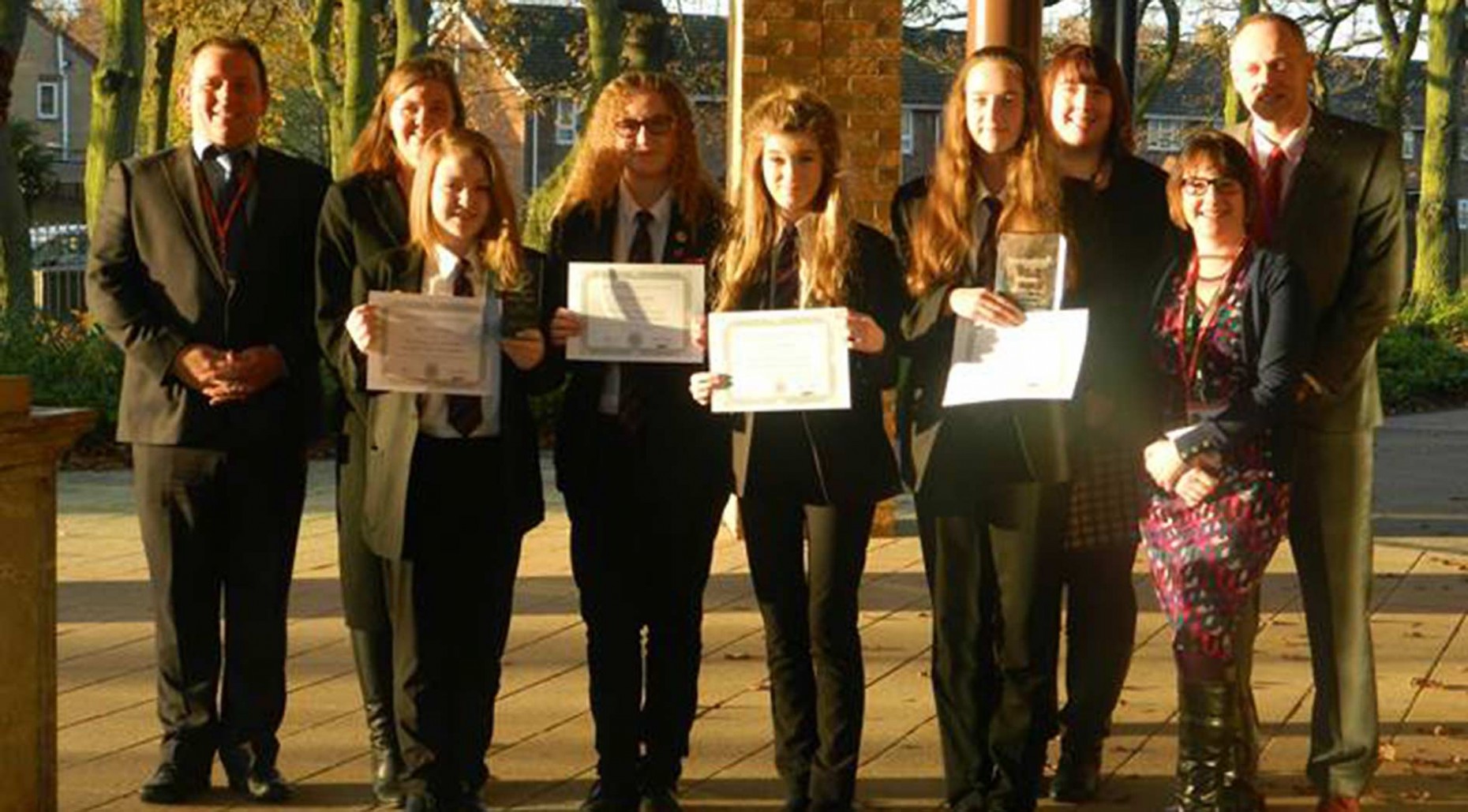 Four students from a Lincoln school have won an award for their work in creating a plan to assist residents in an emergency.
Students from Priory City of Lincoln Academy were challenged to come up with a plan on how their school could be turned into evacuation centres.
A team of four were chosen by the council's emergency planning team to win the 'Safe Haven' award for the best ideas.
They are Chloe Addlesee, Leah Ward, Lucy Gallop and Beth Julian.
Laura Edlington, emergency planning officer, said: "We are delighted to present this award to Chloe, Leah, Lucy and Beth.
"They came up with some brilliant ideas for how their school could be used in an emergency and worked well as a team.
"We would also like to thank all of the students that took part in this project, and the teachers and school for their support.
"The Safe Haven project was recently recognised nationally as the Emergency Planning Initiative of the year, and we are keen to work with more schools to raise awareness of emergencies and increase the resilience of communities."
Dave Hackett, head of geography and specialist leader of education at the Priory City of Lincoln Academy, added: "This project has captured the imagination of our students and they have thoroughly enjoyed coming up with their own plans.
"It has been so successful that we have planned Safe Haven into our syllabus for next year's Geography lessons, and I would recommend the project to other schools."
For more information on the Safe Haven Project, visit Lincolnshire Resilience Forum, call 01522 582220, or email [email protected]