December 10, 2014 4.51 pm
This story is over 107 months old
Trading Standards team spruce up Lincoln Dial-a-Ride
Bus clean up: A food standards agency team will clean up the Lincoln Dial-a-Ride minibuses.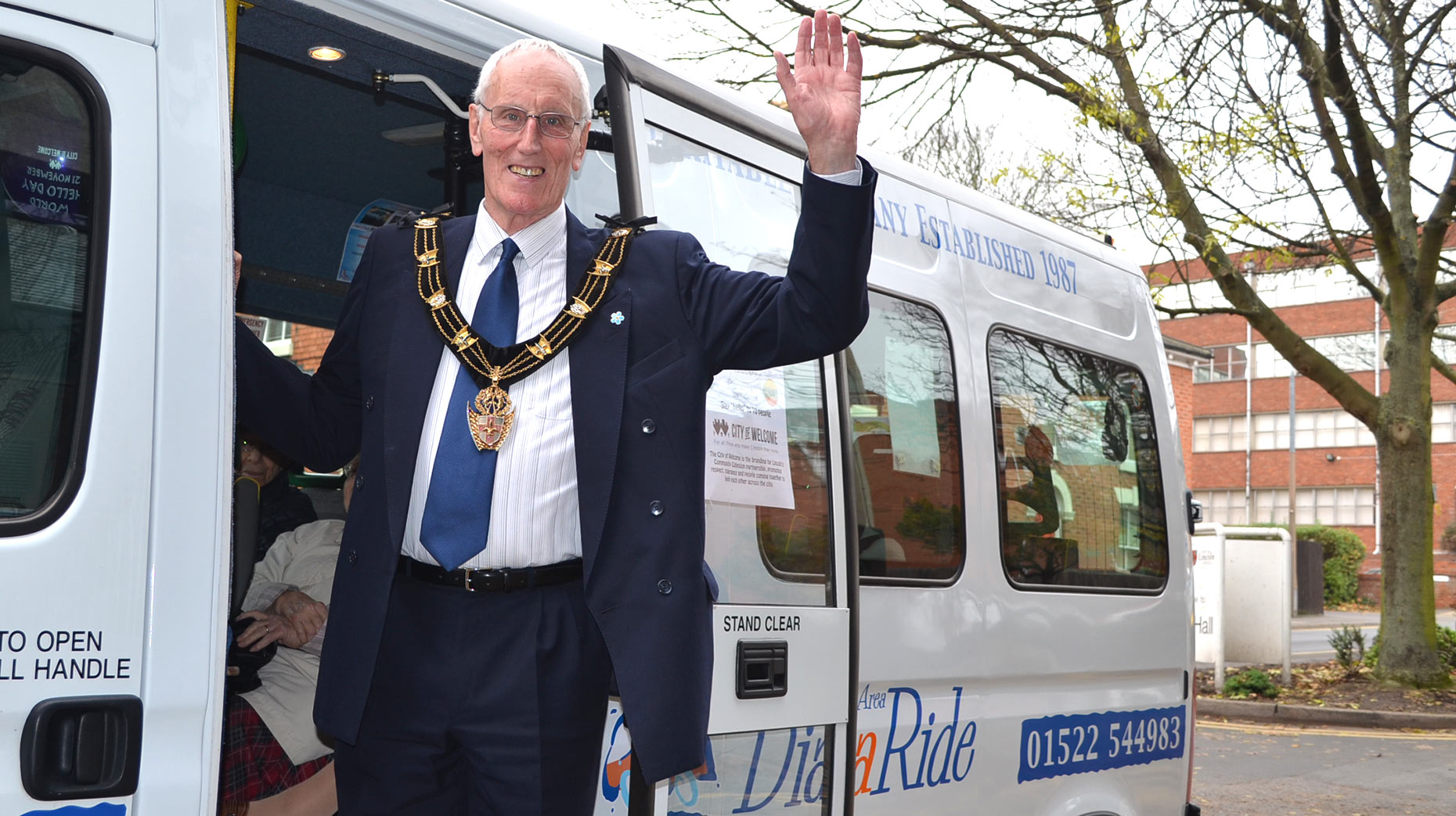 A team from a Trading Standards agency will be volunteering for Lincoln Dial-a-Ride and Shopmobility this week, offering to clean.
A team of managers from the North East Food Standards Agency will visit the offices in Lincoln Bus Station to volunteer for the day.
They will decorate the volunteer toilet and clean and valet the eight minibuses used for getting older and disabled people around the city.
Andrew Tysoe from Dial a Ride said: "It is a wonderful offer by trading standards staff to volunteer a day of their time to help ensure our fleet of minibuses will be cleaned and valeted inside and out.
"Our eight minibuses, driven by volunteers, provide crucial services to more than 800 Dial a Ride vulnerable clients in the Lincoln Area.
"At this time of year it is important that Lincoln Area Dial a Ride is able to transport during this Christmas period.
"There is no need for anyone in the Lincoln Area to be isolated and lonely during the Christmas period simply because they cannot access normal public transport.
"Our wheelchair accessible minibuses are here in Lincoln to help our clients go Christmas shopping, seeing friends and family throughout the festive season, just like the rest of us."
Trading Standards' Head of delivery, Eileen Ormston, added: "The North East Food Standards Agency field operations team spend a significant amount of their time travelling around a beautiful area of the UK from the Scottish borders to the Wash and across to the Pennines to ensure "safer food for our nation".
"Some of the travel gives time to reflect and give thanks for our environment our countryside and our privilege to be able to enjoy it is its full glory. In turn this stirs thoughts of how can I give something back to the community.
"We are very grateful that Dial a Ride can help us to help others and we appreciate the time and opportunity to work for this great charity that provides such an essential service for vulnerable people. We of course will get a lot back aside from the excellent work experience opportunity.
"The opportunity to work with Dial-a-Ride will bring us together as a team, allow us to build on our relationships and hopefully have some fun particularly in the run up to the festive period. We hope to forge links for the future with Dial-a-Ride."
Anyone who would benefit from help with transport, or would like to become a volunteer driver with Dial-a-Ride, contact 01522 800100.