December 10, 2014 11.57 am
This story is over 84 months old
Nominations needed for Lincoln Civic Award
Outstanding work: People in Lincoln have until February 24 to put forward the names of outstanding individuals and organisations in their community for the city's top honour.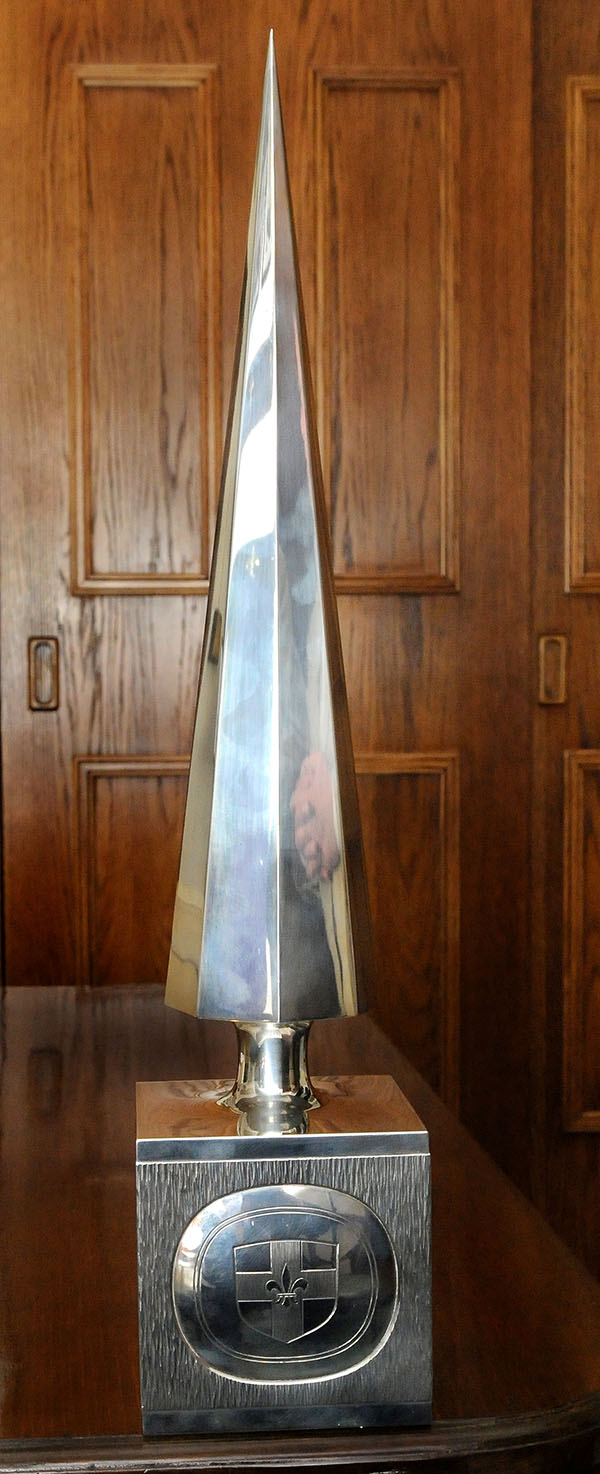 People and businesses in Lincoln have until February 24, 2015 to put forward the names of outstanding individuals and organisations in their community for the city's top honour.
The Trustees of the prestigious Lincoln Civic Award are encouraging people to suggest worthy candidates for the iconic silver award.
This award is presented annually to a person, charity or business which has, in the opinion of the trustees, brought credit to the city of Lincoln.
People may want to nominate them on the strength of a single act or because of their performance over a period of time. The winner will be presented with the award at a special ceremony in the city's historic Guildhall.
The Civic Award was made by the late Lincoln Silversmith Derek Birch and is in the form of an eight-sided obelisk which stands 19 inches high. It is as much a conversation piece as it was when it was first presented in 1967.
An list of individuals, organisations and firms now have pride of place in the roll of honour for this award.
The Lincoln Street Pastors were the proud recipients of the 2014 award.
Lincoln Civic Award Trustees Chairman Henry Ruddock said: "Lincoln is a city of growing importance within the East Midlands. Each year we are attracting more students and a wider variety of organisations and world class companies.
"It is impossible to guess who might be nominated for the prestigious award, but the trustees enjoy a challenge when it comes to deciding the winner – so we welcome as wide a range of suggestions as possible!
"Everyone individual, organisation or business which has received so far – and they include past recipients such as Lincoln City Football Club, Running Imp, the Lincolnshire Agricultural Society, and Micrometric Techniques' founder Dr Maurice Gates.
Whoever wins the much-coveted Civic Award will keep the trophy for one year – ultimately retaining a small replica.
You can now register your nomination(s) online or, alternatively, visiting Ruddocks in High Street and picking up a printed entry form, which should be addressed to the Civic Manager, City of Lincoln Council, City Hall, Beaumont Fee, Lincoln, LN1 1DB.
Entries close at 12 noon on February 24, 2014.
The Civic Award will be presented in a ceremony in Lincoln's Guildhall on April 15, 2015.