December 2, 2014 2.54 pm
This story is over 107 months old
Popular Lincoln Indian restaurant Castlegate back in business
Here to stay: After the sudden closure of its Lincoln Castle West Gate restaurant, Castlegate Indian is celebrating its new premises.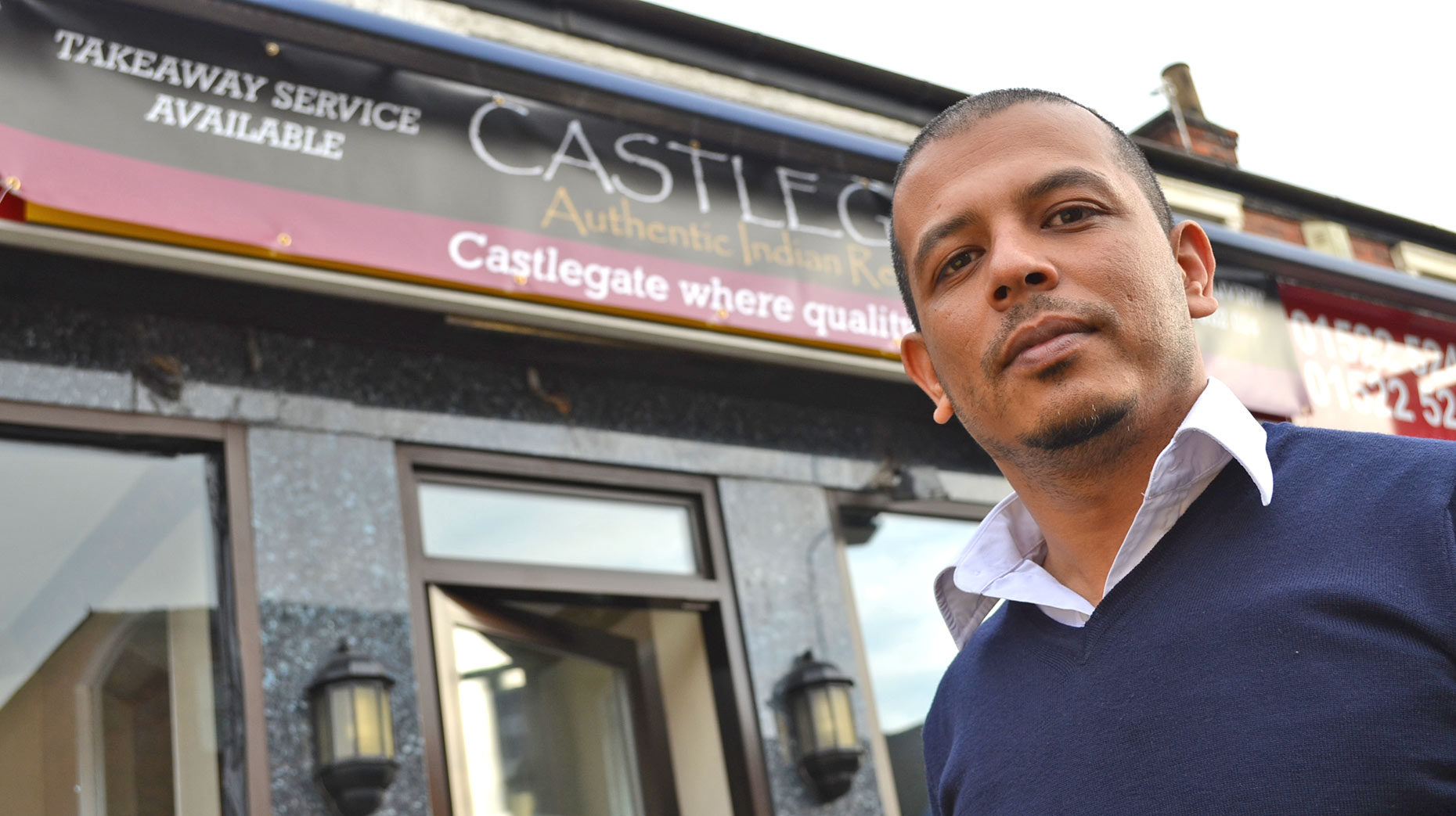 The popular Indian restaurant and delivery service, Castlegate in Lincoln is welcoming back customers after moving to a new High Street premises.
The business, which was not able to renew the license at its Lincoln Castle West Gate restaurant, closed suddenly on November 18.
As previously reported, the former Castlegate restaurant is to become Tito's Restaurant and Grill after being taken over by Ole Ole restauranteur Amador Abruneiras.
Castlegate will now operate as usual from its new premises at 446 High Street – the former Lincoln Tandori restaurant.
After an investment of around £60,000, Castlegate owner Dewan Ghazi has managed to save all 25 full and part time jobs in the move, as well as retaining an expanded capacity for Christmas bookings and beyond.
The new restaurant, which opened its doors this week, is offering its usual menu with all the usual chefs and waiting staff and Dewan hopes the phone will return to its 20-40 calls-a-day rhythm.
The capacity has broadened from 42 to 55 seats and the investment also includes the installation of a new kitchen.
Dewan Ghazi, said: "I was very sad that we could not remain in our previous premises, I wished very much to renew the license there, it was like my baby.
"My established business with 25 staff unfortunately would have been gone, without any notice, and I knew I had to move somewhere, especially with our delivery service being so popular.
"We called every booking that we had for our former restaurant to explain to them the situation. We lost business from about 100 people.
"It took me a few years to build up the business and then we got to a stage were we were fully booked and busy all the time. I am happy that I have managed to save all 25 jobs here and not let our customers down.
"I want people to know that we are here. The new High Street premises will be a great delivery centre and ultimately I will be looking to open a restaurant in the Bailgate area of Lincoln again."
To make a booking at Castlegate, call 01522 532024.