Drone protesters charged after cutting fence at RAF Waddington
Protestors charged: Four drone protesters have been charged and are due in court after cutting the fence and breaking the perimeter at RAF Waddington.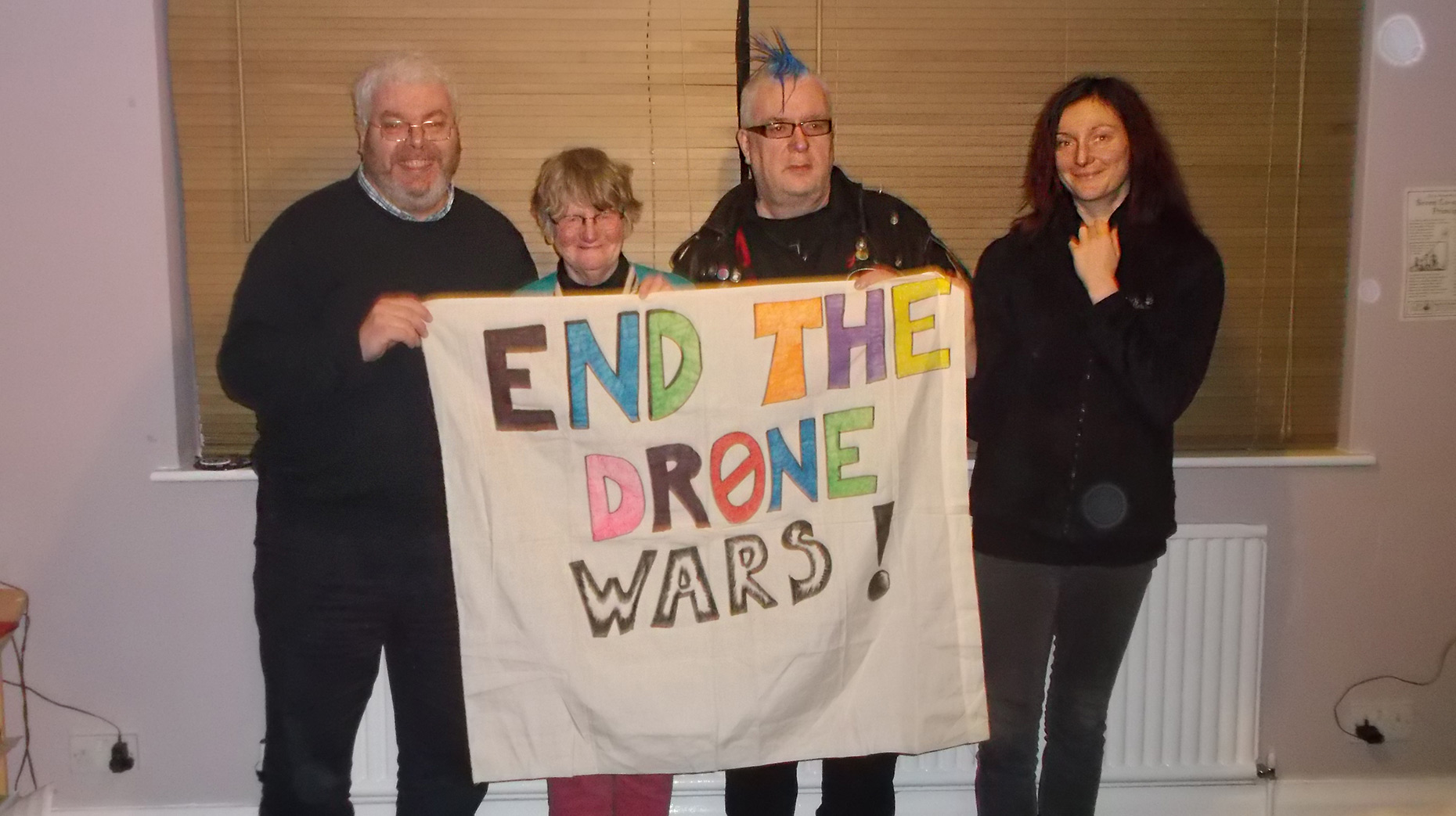 Four people who were arrested after cutting a fence at RAF Waddington have been charged with Obstructing a Person Engaged in a Lawful Activity and Criminal Damage.
The group, who go by the name End The Drone Wars, broke onto the RAF base near Lincoln on Monday, January 5 armed with banners and leaflets condemning the use of so-called drones.
The base is home to the Reaper Ground Control Station, which pilots unmanned missions across the globe.
The four peace activists were then arrested by Lincolnshire Police and questioned at Lincoln Police Station.
They have been released on bail to appear before Lincoln Magistrates on Tuesday, February 10.
The four people charged are:
Christopher Cole, 51, of Wilkins Road, Oxford
Gary Eagling, 52, of Bakewell Drive, Nottingham
Katharina Karcher, 30, of Stoneystanton Road, Coventry
Penelope Walker, 64, of Gotham Street, Leicester
In a statement on Monday, the protesters group said: "Remote wars mean most no longer hear, see or smell the impact of bombs and missiles. With just a little effort we can almost believe that war is not happening at all.
"But behind the rebranding, war is as brutal and deadly as it has always been with civilians killed, communities destroyed, and the next generation traumatized.
"And so we have come to RAF Waddington, the home of drone warfare here in the UK to say clearly and simply 'End the Drone War'."