First socialist MP candidate selected for Lincoln
Joining the race: The first socialist candidate has entered the race to become Lincoln's next MP at the 2015 general elections.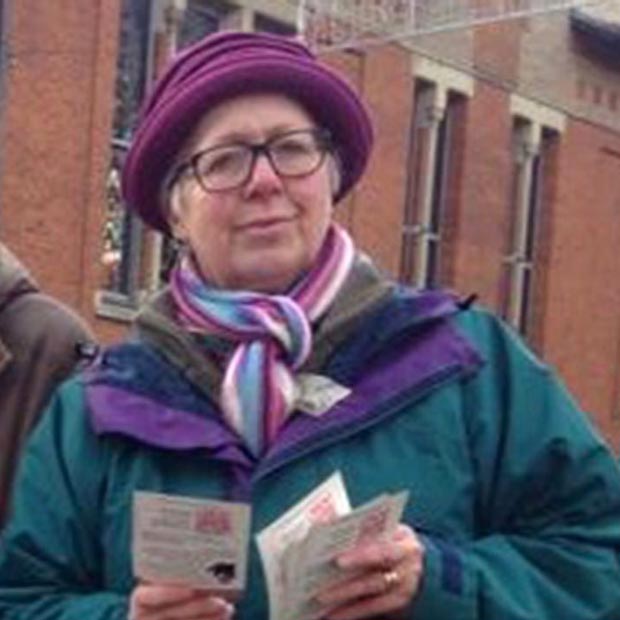 The first socialist candidate has entered the race to become Lincoln's next MP at the 2015 general elections.
Elaine Smith, 63, was formally selected by supporters of the Trade Unionist and Socialist Coalition (TUSC) in Lincoln on Thursday January 16.
Ms Smith, 63, began campaigning in 2010 against the closure of eight respite care homes for elderly people in Lincolnshire.
At the time she was a full-time carer for her mother who was resident in one of the homes.
A former Labour Party member, Elaine is a retired UNISON member, as well as a representative of the National Pensioners Convention and was recently elected as spokesperson for the Defend Our Fire Services campaign.
Elaine, who was featured on BBCs Question Time as it aired from Lincoln on January 16, said: "Whatever the outcome of the 2015 General Election nationally, it is clear that all of the main parties are committed to continuing to inflict capitalist austerity on the lives of ordinary working-class people and particularly the most vulnerable.
"Sadly, this includes the Labour Party who many would expect to provide a real alternative to the brutal agenda of the Con-Dems.
"The young people in the Question Time audience in Lincoln last night were rightly angry about low pay, zero-hours contracts, and tax-dodging big businesses, despite this debate being curtailed by those on the panel.
"Over the coming months, I want to encourage people not just to be angry, but to get active in our socialist election campaign and organise together to fight for decent jobs on decent pay, taxing the super-rich and big businesses, public ownership of privatised industries and utilities, and an end to cuts and privatisation in our public services.
"If elected, I pledge now to only take the average wage of a skilled worker and only necessary expenses, and not enrich myself as a public representative. Any money beyond this will go towards community and workers' campaigns."
The Trade Unionist and Socialist Coalition was formed in 2010 by the late Bob Crow and the RMT union, the Socialist Party, SWP and independent socialists.
It has contested a number of seats in Lincoln elections, achieving its highest vote of 9% in Abbey ward in 2012.
A spokesperson for Lincoln TUSC, said: "We're absolutely delighted to be fielding Elaine as our first parliamentary candidate in Lincoln in our short history.
"Since we formed in 2010, when we stood just one council candidate, TUSC has gone from strength to strength as more and more people have become disillusioned with the main parties of capitalist austerity."
The Conservative Lincoln MP Karl McCartney is running for re-election, Lucy Rigby is the Labour candidate, Ross Pepper is running for the Lib Dems, and Nick Smith is running for UKIP.